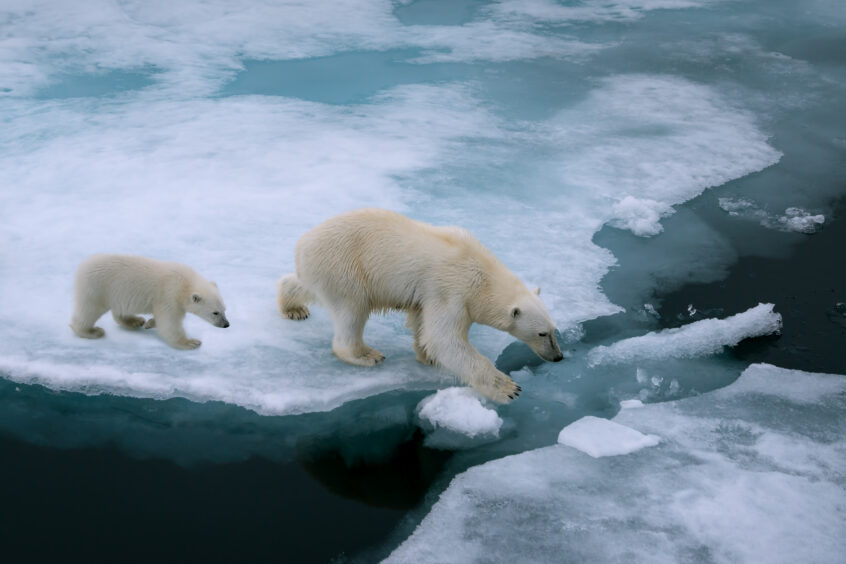 A new UN Environment Programme (UNEP) report finds that the world is not on track to reach the Paris Agreement goals, as there is "no credible pathway" to a temperature rise of 1.5°C in place. 
UNEP found that the current climate pledges will lead to a temperature rise of 2.4-2.6°C by the end of this century.
It suggested a series of measures across six sectors that would help put the world on track to reach the Paris Agreement goals.
Governments, organisations and individuals should not be discouraged from taking action, as reducing global warming by even a fraction of a degree will make a difference.
UNEP has published its 13th Emissions Gap Report 2022, where it predicts greenhouse emissions levels in 2030 and compares the figures to where they should be to avert the worst consequences of climate change.

Progress is "woefully inadequate"
Researchers concluded that progress has been "woefully inadequate" despite the commitments made at COP26 in 2021, which included strengthening Nationally Determined Contributions (NDCs). NDCs submitted in 2022 remove less than 1% from projected global emissions in 2030.
As such, temperatures are on track to rise between 2.4°C and 2.6°C by the end of this century, which is far above the Paris Agreement goal of well below 2°C, preferably 1.5°C. There is a 66% chance that unconditional NDCs will limit global warming to 2.6°C, while adding conditional NDCs would reduce the figure to 2.4°C.
In the best-case scenario, implementing unconditional NDCs fully, alongside additional net zero emissions commitments, will lead to only a 1.8°C increase. The UN said this scenario is "not currently credible" due to the discrepancy between current emissions, short-term NDC targets and long-term net zero targets. 
Need for unprecedented action
UNEP said that the world needs to cut greenhouse gases by unprecedented levels before the end of the decade. Researchers identified six industries of focus – the electricity supply, industry, transport and buildings sectors, and the food and financial systems – that would put the global economy back on track towards the Paris Agreement goals.
Electricity supply, industry, transportation and buildings are acting on net zero targets but it needs to be done faster. All sectors need to avoid new fossil fuel-intensive infrastructure, advance and apply zero-carbon technology, as well as pursuing behavioural changes.
Meanwhile, food systems account for a third of greenhouse gas emissions. UNEP said that protecting of natural ecosystems, pushing for dietary changes, improving farming and decarbonising food supply chains can cut projected 2050 food system emissions to around a third of current levels. Conversely, continuing with business as usual would see emissions doubling.
Finally, the financial sector needs to be reformed to unlock the $4-6 trillion yearly investments required for the transition. This will involve making financial markets more efficient, introducing carbon pricing, nudging financial behaviour, creating markets for low-carbon technology, mobilising central banks and setting up climate "clubs" to influence policy.
Sir David King, chair of the Climate Crisis Advisory Group, commented: "Staying within 1.5°C by 2030 assumed that the whole planet was warming evenly. What that target and this report fails to address is the feedback loops we are seeing in the Arctic Circle region, which is already 3°C warmer than pre-industrial levels. Any system-wide transformation in the name of net zero must account for the fact that the Arctic tipping point has already been passed, and the cascading impacts that will follow if we fail to repair this region."
He added: "It is of the utmost priority that we implement deep and rapid emissions reductions, remove existing greenhouse gases from the atmosphere at scale, and repair the Arctic – alongside other parts of the climate system that are beyond their tipping points. Without doing so, we will fly blind into a large-scale climate catastrophe."
Striving for the 1.5°C target
Even though the predictions are dire, global economies must strive to get as close as possible to the 1.5°C target. Falling short of 2030 goals does not mean that the world should give up on racing towards net zero or continuing with business as usual – it should be an incentive to act with even more urgency.
As summarised by Inger Andersen, executive director of UNEP: "It is a tall, and some would say impossible, order to reform the global economy and almost halve greenhouse gas emissions by 2030, but we must try." 
She added: "Every fraction of a degree matters: to vulnerable communities, to species and ecosystems, and to every one of us."
Read our series on the report's recommendations: