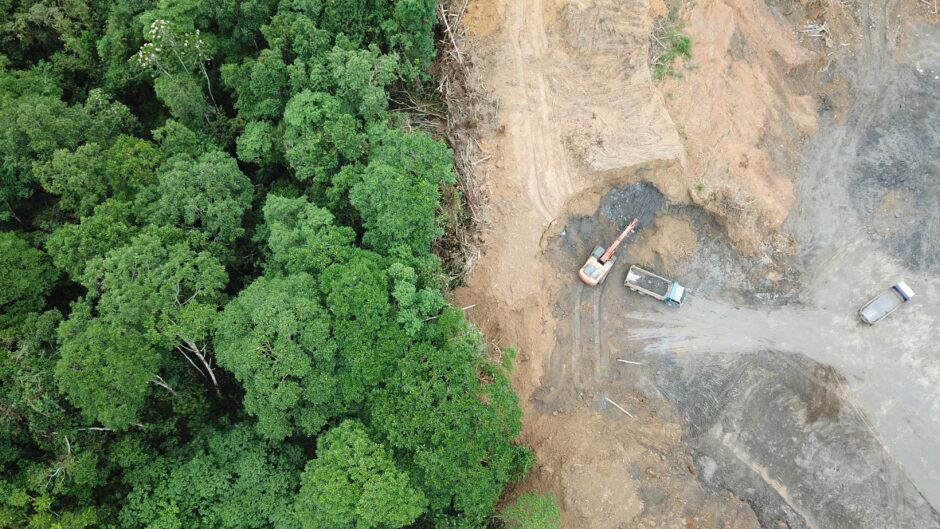 Global packaging giant Tetra Pak has announced a new land restoration initiative in Brazil, the first of its kind for the packaging industry. Forest restoration plays a vital role in combating climate change, as trees absorb and store carbon dioxide as they grow.
With forests currently responsible for absorbing 30% of all carbon emissions in the world, restoration projects like the one in Brazil's Atlantic Forest can have a significant impact on reducing the levels of carbon dioxide in our atmosphere and subsequently help reverse the effects of climate change.
Restoring lost forest to boost biodiversity
The initiative, called The Araucaria Conservation Programme is intended to generate positive environmental, economic and social benefits for local communities and restore and protect biodiversity in the region.
Developed in collaboration with Apremavi, a Brazilian NGO specialising in conservation and restoration projects since 1987, the initiative is set to restore at least 7,000 hectares over a period of ten years – equivalent to 9,800 football pitches – of the Atlantic Forest, one of the richest biomes and the second most endangered in the world.
Originally, this rainforest covered 17 Brazilian states, but today only 12% of its original area is preserved, putting thousands of species that do not exist elsewhere at risk. The Araucaria Conservation Programme will target an area of particular risk, the Forest of Araucarias, which today only has 3% of its original area preserved.
Brazil deforestation escalates under Bolsonaro
Such actions are increasingly important.  The Amazon spans 2.1 million square miles across eight countries – Brazil, Bolivia, Peru, Ecuador, Colombia, Venezuela, Guyana and Suriname – but the majority, around 60%, is within Brazil's borders. Unfortunately deforestation appears to be speeding up.
On average, the last three years under President Bolsonaro (2019-2021) saw a 52.9% increase in deforestation compared with the three previous years (2016-2018), according to Greenpeace.
July 2022 saw new data from Brazil's National Institute for Space Research (Instituto Nacional de Pesquisas Espaciais, or INPE) showing that deforestation in Brazil has reached new highs. January to June 2022 saw over 1500 sqm of rainforest destroyed in the first half of 2022. That's an area estimated to be five times the size of New York City.
Supply chain action necessary for restoration success
Part of the challenge is increasing demand for the materials and resources sourced from the land, from timber to increased demand for land for both cattle and agriculture. In addition to Apremavi, the initiative's strategic partners include Conservation International and The Nature Conservancy (TNC) Brazil.
Perhaps most interesting however is the engagement of Klabin, a leader in paper production for packaging in Brazil and a supplier for Tetra Pak, which is also participating in the project.
Julian Fox, Director Nature Programs, Tetra Pak, said: "This initiative is our response to the United Nations challenge to make this the decade of ecosystem restoration. We are thrilled to be a lead partner of such a pioneering project, connecting a range of stakeholders and merging environmental restoration with carbon capture analysis to help mitigate climate change and recover biodiversity."
In addition to a pilot restoring 80 hectares, the project's first year will focus on mapping potential areas for restoration. After the validation of this initial phase, the model will be replicated on other rural properties over ten years across the 7,000 hectares of the Atlantic Forest, which bridges the states of Santa Catarina and Paraná.
Carbon and biodiversity credits to expand Tetra Pak project coverage
Tetra Pak will also certify a much broader territory under international voluntary carbon and biodiversity standards. The certification will measure carbon sequestration, meaning the project will play a key role in Tetra Pak's commitment to achieve net zero greenhouse gas emissions in its operations by 2030.
The aim is for this territory to reach up to 13.7 million hectares – an area the size of England – and encourage other organisations to join the initiative.
One of the longer-term goals of the project is to bring social and economic benefits to the area, with hundreds of farmers and landowners having support to ensure their properties benefit from environmental legislation.
Incentives are also in place to encourage landowners to become allies of the preservation of these areas in the long term. For example, farmers will be given the opportunity to diversify their income through the Payment for Environmental Services Programme, meaning they will be remunerated for land they restore linked to carbon credits, which is unprecedented in the country.
Such a move is a concrete example of Tetra Pak's commitment, stated in its 2021 sustainability report, to address the sustainability challenges of the food system through both investment and innovation. It has set a goal of achieving net zero emissions across the value chain by 2050 and to deliver the world's most sustainable food packaging.