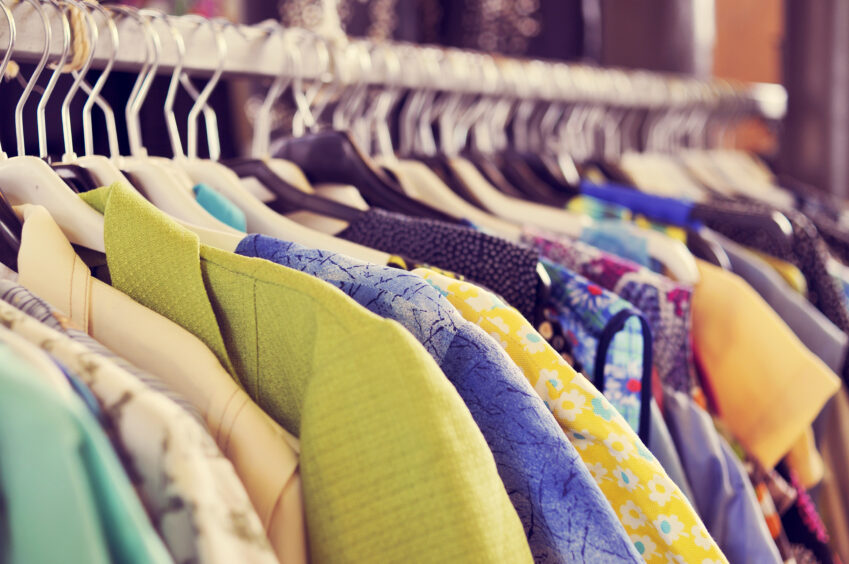 Circle Economy, commissioned by The British Fashion Council's Institute for Positive Fashion, has developed a replicable framework to develop circular fashion economies in UK cities – based on the concept of doughnut economics.
Circle Economy's scalable blueprint explores how localised fashion economies can meet social needs without harming the environment.

 

The fashion industry is associated with extensive resource consumption and environmental pollution, while UK councils are spending millions of pounds on the inefficient disposal of textile waste.

 

Systemic transformation at the city level could inspire similar initiatives on a global scale.

 
The British Fashion Council and its Institute of Positive Fashion have been working to accelerate progress towards achieving the targets of the Fashion Industry Charter for Climate Action. The Charter, launched at 2018's COP24 and renewed at COP26 in 2021, commits the fashion sector to achieving net zero by 2050.
As part of their efforts, they have commissioned Amsterdam-based think-tank Circle Economy to publish a replicable framework for the development of circular fashion economies in UK cities. 
Targeting the fashion sector
Textile production consumes around 98 million tons of non-renewable resources each year, requiring huge amounts of land, water and energy as well as toxic fertilisers, pesticides and chemical feedstocks. Currently, less than 1% of the textiles produced are recycled, while the vast majority are either landfilled or incinerated. 
The current methods to dispose of textile waste result in both environmental pollution and the loss of valuable resources, and are therefore costly both to the planet and its people. Indeed, research suggests that textile waste disposal can cost UK councils around £67 million per year. 
Transitioning from the conventional linear model of production, consumption and disposal to a system through which resources and value are contained within a continuous cycle could lower these costs while simultaneously reducing the environmental destruction associated with the fashion industry. 
With this in mind, Circle Economy's blueprint considers how localised fashion economies can follow the model of doughnut economics. It provides a multi-phase roadmap through which UK cities can transition their local fashion sectors into circular systems, accommodating human needs while preventing the destruction of the planet. 
Understanding doughnut economics
The 'doughnut' model was developed by British economist Kate Raworth, and was initially described in an Oxfam report published in 2012. Essentially, the doughnut model serves as a visual framework that combines environmental and social considerations to establish a sustainable middle ground between the two. 
It comprises two concentric rings, with the inner ring representing an equitable social foundation while the outer ring defines the ecological limits to growth that must be respected in order to avoid overshooting critical planetary boundaries.  
At the empty centre of the doughnut, the basic essentials of human life cannot be provided, while beyond its outer ring there would be untold environmental destruction. Between the two rings, however, lies a doughnut-shaped space that is both environmentally safe and socially equitable. 
As such, the idea of doughnut economics is to meet the needs of all people while remaining ecologically sustainable. Rather than focus simply on GDP as a sign of growth, doughnut economics suggests that humanity can thrive by taking a holistic approach to development that recognises the economy's embeddedness with both social and natural systems. 
Piloting doughnut economics on the city-level
Circle Economy has worked alongside Kate Raworth to downscale her doughnut model to the city level, and develop practical tools and participatory processes that engage various stakeholders in transformative action. To develop its roadmap for the fashion industry, the organisation conducted trial projects in Leeds and London. 
Through a series of online workshops, group discussions, brainstorming sessions and the establishment of a 'Circular Fashion Champions' network, Circle Economy gained insights from various stakeholders while encouraging them to share their ideas and experiences among themselves. It also conducted an extensive mapping exercise of 183 circular fashion initiatives, and compared them against the aspirations and responsibilities of the doughnut model. 
This holistic approach enabled Circle Economy to identify key challenges and opportunities for the development of circular fashion economies at the city level, before creating a series of recommendations that could be flexibly applied across the UK.  
A roadmap for circular fashion economies
Recognising that all cities have their own unique cultural, geographical and political context, Circle Economy's primary conclusion is that transformative action is dependent on the ownership, responsibility and participation of every stakeholder involved in the process.  
As such, the first step of its framework requires local stakeholders to come together in creating a holistic vision and shared narrative for the fashion ecosystem of their city. Next, stakeholders should engage in a series of workshops in which each participant can share their perspective on the potential enablers and challenges to realising this vision. 
From there, they should attempt to identify possible synergies between their proposed contributions, before designing and implementing various pilot projects. By ensuring that these projects are carefully monitored and evaluated, they can then discover opportunities for continuous improvement. 
Throughout this process, Circle Economy recommends that selected businesses be supported with in-depth workshops on circular design principles and revenue models. It also suggests that each city should hold annual 'policy labs', through which industry stakeholders would be able to highlight policy gaps and request further support from their local authorities. 
Systems thinking in the transition to circular fashion
Circle Economy's blueprint reflects a broader shift towards systems approaches as a means of developing future-proof cities that are well-prepared to cope with the emerging challenges of the 21st Century. 
Systems approaches are based on the premise that addressing interconnected crises such as climate change, inequality and resource scarcity will require equally interconnected solutions. Such a perspective forces decision-makers to take holistic actions that are based on how different social, economic and environmental systems interact over time. 
As summarised by Circle Economy's framework: "To build a resilient city-level CFE [circular fashion economy], the transformation journey and methodology should consider the local context and mimic nature's diversity, plurality and interconnected ecosystems." 
By replicating its systems approach across different cities, where local authorities are uniquely positioned to experiment with different policies and provide support for the solutions proposed by local businesses, the new blueprint could enable the emergence of new design principles and revenue models. In doing so, it presents an opportunity for the globalised, unsustainable fashion industry to be broken down into localised networks of innovation and transformation.