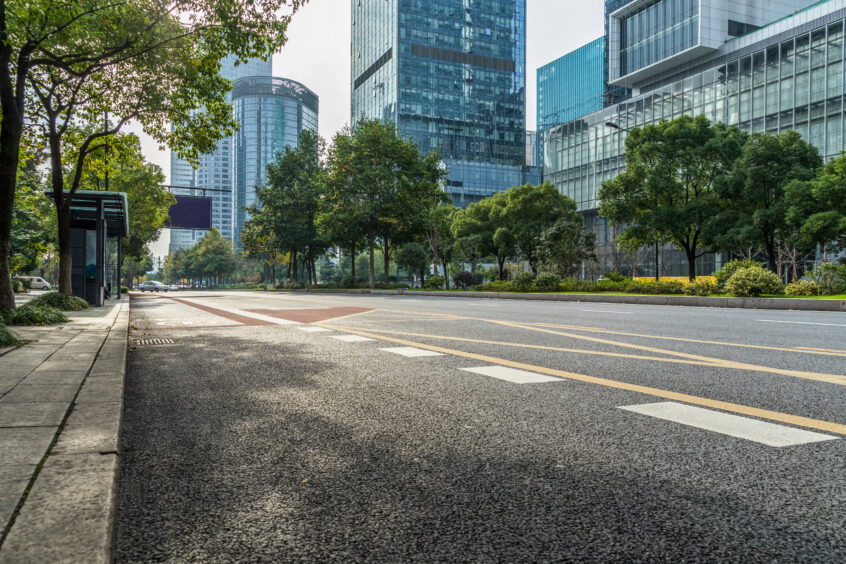 Conservation organisation American Forests will expand its tool for assessing the social equity of urban tree coverage to include the UK, Alaska, Hawaii, Puerto Rico and the Virgin Islands. 
American Forests' Tree Equity Score combines social, ecological and economic data to determine whether individual neighbourhoods have enough trees to access their potential benefits.

 

Urban tree canopy has been linked to improvements in mental and physical health, as well as protection from the impacts of climate change.

 

As decision-makers begin to take action, comprehensive data will be crucial in ensuring that their measures are effectively planned and prioritised.

 
American Forests has partnered with the Woodland Trust, the Centre for Sustainable Healthcare and software company Salesforce (NYSE:CRM) to bring its Tree Equity Score to the UK at some point in 2023. Salesforce will also support the tool's expansion to cover Hawaii, Alaska and Puerto Rico, while timber producer Weyerhaeuser (NYSE:WY) will help with the inclusion of smaller urban communities across the US. 
"Trees have a huge part to play in creating better places for people to live, and at the Woodland Trust, we want all communities to have the access they need to the benefits of trees and woodland," said Darren Moorcroft, chief executive of the Woodland Trust.  
What is the Tree Equity Score?
The Tree Equity Score measures the need for tree canopy cover in urban areas. It is used to determine whether individual neighbourhoods have enough trees to provide the health, economic and climate-related benefits that can be achieved through urban greenery. 
Its scores are based on various metrics, such as existing tree coverage, surface temperature and the race, age, health, unemployment rate, average income and overall density of the local population. Each neighbourhood receives a score of between one and 100, thereby simplifying the complex data into a simple measure of whether or not a specific area contains enough trees. 
The scores of each neighbourhood are then aggregated to the municipal level, enabling local authorities to quickly identify priority areas. American Forests has also developed various measures to assess the positive impacts created by planting trees in urban areas, with methodologies for calculating carbon sequestration, improvements in air quality, job creation and the economic benefits associated with each. 
Currently, the tool covers around 150,000 neighbourhoods and 486 metropolitan areas across the US. The insights it has provided have raised significant concerns around the inequity or urban tree distribution, with low-income and minority communities rarely having enough tree canopy to realise the potential benefits. 
The need for equitable tree coverage in urban areas
There is a substantial body of evidence that demonstrates the benefits of expanding tree coverage within urban areas, with studies indicating that tree canopy can improve air quality, reduce crime rates and enhance public health. The mental and physical health improvements associated with access to nature and green space have also been shown to reduce income-related health inequalities. 
Furthermore, urban tree canopies help to build resilience against the accelerating impacts of climate change. They can reduce the damage caused by extreme weather events such as storms, and provide natural cooling systems that protect local communities against the effects of extreme heat. 
The 'heat island effect', whereby urban areas are made even hotter by their impervious surfaces and population density, is becoming a particularly urgent issue. Currently, there are 350 cities worldwide that regularly experience temperatures over 35°C. Research suggests that this figure could rise to include almost 1,000 cities by 2050, risking the survival of an estimated 1.6 billion people. 
Low-income and minority communities are often the most vulnerable to heat-related illness and other adverse effects associated with urban heat islands, but those most in need are also those with the least access to protective measures such as tree coverage. Indeed, a 2021 report by the UK Environment Agency reveals that urban communities in which ethnic minority residents comprise over 40% of the population have access to 11 times fewer green spaces than those in which most residents are white. 
The inequity of urban tree coverage also means that vulnerable communities are facing greater exposure to pollution, which has been labelled as the single biggest environmental threat to the health of the UK population, while receiving less of the mental and physical health benefits provided by accessible green areas. 
How can the equity of urban tree coverage be improved?
Governments, regulators, businesses and investors could all play their part in improving the equity of urban tree coverage. Their decisions depend, however, on their recognition of the interconnectedness between social, economic and ecological challenges and the immediate risks of failing to act. 
In order to drive change, each actor within the system must be convinced of the need to action. This often requires each individual to gain a clear understanding of how they themselves will be affected, both on a long-term and short-term basis. 
Such an understanding is becoming more and more difficult to ignore. The acceleration of climate change has seen severe heatwaves reaching the UK, with London temperatures breaking records at 40.2°C in July 2022.  
Not only are heatwaves causing a number of health problems and even fatalities, but they also result in significant economic losses. Extreme heat has been shown to reduce the productivity of employees, while also increasing the cost burden of healthcare systems and fire services.  
Similar economic factors can be applied to other health concerns that could be partially addressed by increasing urban tree coverage. Research suggests, for example, that poor mental wellbeing cost UK employers between $53 billion and $56 billion between 2021 and 2022. Overall, the UK Environment Agency estimates that equitable access to nature would save the country billions of pounds each year by reducing healthcare costs and improving economic activity. 
The ability of decision-makers to implement effective solution also relies on their understanding of the problem. Given the complexity of the interconnections between social, economic and ecological variables, however, the distributional equity of urban tree canopy cover has typically been extremely difficult to measure.  
American Forests' Tree Equity Score offers a critical overview of these variables, enabling priority areas to be identified. It could, therefore, be a vital tool in ensuring that the benefits of urban tree coverage are maximised while providing for those that are most in need. 
As summarised by Rachel Stancliffe, founder and director of the Centre for Sustainable Healthcare: "The Tree Equity Score provides the tools to visualize data that allow communities to understand their current tree canopy cover from the perspective of equity, and gives impetus to increase it. This fantastic tool can improve equality and health in so many ways, and we are delighted to partner in bringing that to the UK."