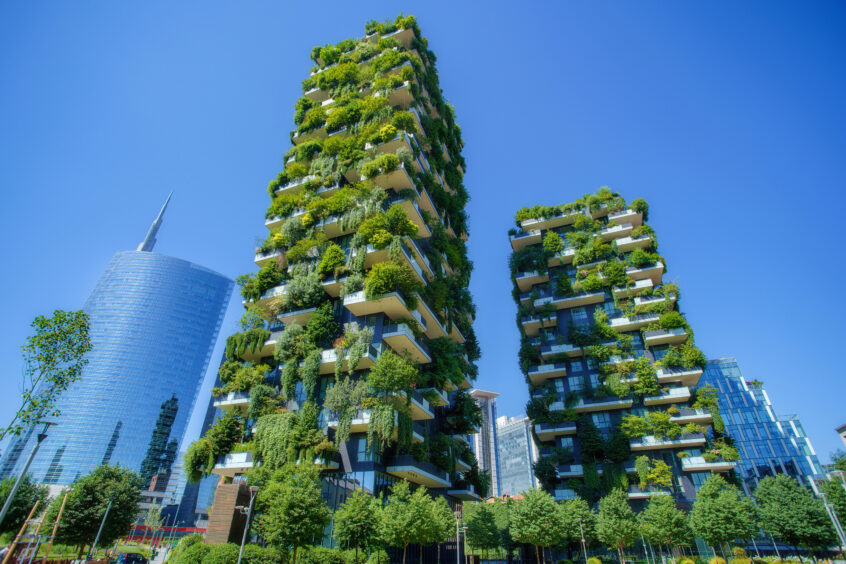 COP27 has seen the launch of the Nature for Cool Cities Challenge, a UN Environment Programme (UNEP)-led scheme that will incentivise cities to develop nature-based cooling solutions. 
The Challenge will invite participants from around the world to commit to the development of nature-based cooling solutions, with additional support to be provided for a cohort of nine cities from the Global South.

 

Average urban temperatures are expected to increase by 4

°

C by 2100, risking billions of deaths as well as significant economic losses.

 

By creating a global network of cities, investors and project developers, the Challenge will accelerate the implementation of nature-based cooling solutions in urban environments.

 
The UNEP-led Cool Coalition, a global network of stakeholders working to promote the development of sustainable cooling solutions, has officially launched its Nature for Cool Cities Challenge at the COP27 convention in Sharm El Sheikh. Developed by Cool Coalition members including the World Wildlife Fund, Sustainable Energy for All (SEforALL) and the Universities of Oxford and Durham, the programme is designed to support city authorities in the development and implementation of nature-based solutions to extreme heat.  
Manuel Pulgar-Vidal, global lead for climate and energy at the WWF, said: "We have come to COP27 at a time of global crisis, but these crises are a reason to increase our climate ambition, not reduce it. The Challenge's goal – scaling up nature-based solutions to tackle climate change impacts in cities – is an important one." 
"Cities play a key role in avoiding the most severe impacts of global warming and it is important that we champion ambitious and sustainable efforts to mitigate and adapt to the effects of climate change", he continued. 
Sherry Kennedy, SEforALL's director of communications, adds that: "The Nature for Cool Cities Challenge will help us demonstrate the power of urban nature to adapt to the effects of extreme heat, avoid emissions, and reduce energy demand."   
Extreme heat in urban environments
Hot weather and extreme temperatures are associated with a vast range of health consequences, including increased mortality rates, emergency room visits, hospital admittance, mental health issues and complications with pregnancies and births. These health outcomes are devastating in themselves, but they also contribute to significant economic losses, with the costs of extreme heat expected to reach $100 billion per year in the US alone. 
The threat of extreme heat is only becoming more urgent. As climate change progresses, extreme heat events are occurring more frequently and more globally than ever before.  
Climate change is also interacting with population growth, urbanisation and socioeconomic development. These trends have led cities to become particularly vulnerable to extreme temperatures, due to the excess heat of transport vehicles, heat waste from buildings, and the impervious surfaces of conventional paving.  
Research suggests that the average temperature of cities around the world could increase by over 4°C before the end of the century. Currently, around 350 cities are regularly experiencing temperatures of over 35°C. By 2050, this figure is expected to rise to include almost 1,000 cities – risking the survival of an estimated 1.6 billion people. 
The need for sustainable cooling solutions
In recent decades, air conditioning has been the dominant solution for coping with extreme temperatures. It is not, however, a sustainable option. 
Air conditioning systems are the fastest growing use of energy within the built environment, contributing to the consumption of non-renewable electricity and driving further temperature increases in the long-term. They also generate refrigerant emissions, a powerful greenhouse gas that adds to their warming potential, and waste heat that increases temperatures at the local level. 
Furthermore, the energy consumption of air conditioning units places fragile electricity grids under pressure. This can lead to unplanned blackouts, leaving vulnerable communities without power during the hottest periods of the day. Even if air conditioning were environmentally sustainable, it is often too expensive for people with lower incomes, meaning that those most in need are also the least able to access solutions to extreme heat. 
Nature-based solutions offer a potential alternative. Green infrastructure, such as urban tree canopy, parks, green belts, rooftop vegetation or rewilding initiatives, can moderate urban climates through transpiration from leaves, evaporation from soil moisture and by providing shade. There is also a role for water bodies, described as blue infrastructure, which moderate temperatures through processes of evaporation. 
Catalysing the development of nature-based cooling
The Nature for Cool Cities Challenge is intended to demonstrate the potential of nature-based approaches to urban cooling, unlock the necessary finance for such solutions to be replicated at scale and send a signal of demand to project developers and investors. 
Any municipality or regional government can participate, providing that they commit to increasing or enhancing the proportion of high-quality nature-based cooling solutions within their cities by 2030, with demonstrable progress by 2025. To meet this commitment, they will be expected to define quantitative goals, targeted budgets and at least three actions towards implementation. 
For participating cities from the Global South, there will be an opportunity to win further support. An initial cohort of nine cities will be awarded with financial, technical and communications assistance as well as help to develop partnership opportunities.  
This cohort will be selected through various criteria, including the ambition of their initial pledge, their average income and their population density. The Cool Coalition has said that it will particularly target cities that are lacking in resources and have not previously received significant assistance for cooling or nature-based solutions. 
Although only those from the Global South will be eligible for the competition, the open extension of its pledge will establish a network of cities, partner organisations, financial institutions and investors. In doing so, it is expected to lower the barriers of implementation by connecting project developers with potential financiers. 
"To make peace with nature, we need to rebuild our cities with nature in mind. But truly replicable nature-based solutions require partnership between local governments, the private sector, experts, and practitioners. It is decisive that financial institutions, investors, and businesses step up and help make this vision a reality", explains Sheila Aggarwal-Khan, director of UNEP's economy division. 
As such, the opportunities unlocked by the Nature for Cool Cities Challenge could help to leverage capital towards the development of sustainable cooling projects. It could also be crucial in incentivising local authorities to experiment with different policies, provide support for local innovation and establish public-private partnerships that enable successful solutions to be replicated and scaled across the globe.