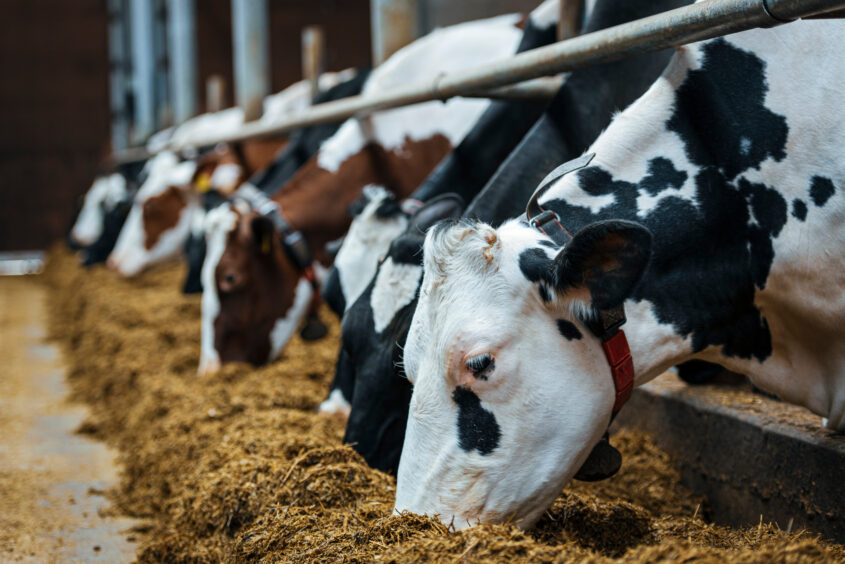 Europe-wide livestock feed producer ForFarmers (AEX:FFARM) has reviewed its strategy in response to changing market conditions. The company will advance its sustainability efforts while targeting high financial returns. 
ForFarmers will double down on its sustainability agenda in light of emerging legislation within its market.

 

The food and agricultural sectors account for more than 30% of global greenhouse gas emissions, but ForFarmers' previous investments in sustainability are yet to return a profit.

 

It appears that the agricultural transition will largely be driven by the long-term interests of investors, who are growing increasingly aware of environmental risks.

 
Under rapidly changing market conditions, ForFarmers has conducted an early review of the strategy that was to take it from 2020 to 2025. It has now revised its strategy to focus on five key principles. 
Its principles include decentralising operations to allow each team to contextualise its products and processes in accordance with local needs, prioritising the development of sustainable solutions, increasing cooperation throughout the supply chain and providing high-quality feed at competitive prices. The firm has also said it will search for merger and acquisition opportunities that could enable it to enter new markets. 
The reasoning behind the review
ForFarmers cites a number of emerging trends that have taken place more rapidly or impactfully than it had previously expected, prompting it to review its strategy far earlier than was originally planned. It notes, for example, that the war in Ukraine has heightened the costs and volatility of its raw material and energy supplies. 
The company also recognises that the agricultural sector is facing increasing pressure to reduce its environmental impact. This pressure is coming partially from consumers, but largely from the accelerated proposal and implementation of the European Green Deal and its Farm to Fork Strategy for the regulation of sustainable food systems.  
With its headquarters being in the Netherlands, ForFarmers must also respond to the specific measures of the Dutch Government, which include ambitious targets for reducing the nitrogen emissions of its agricultural industry. In response to these developments, ForFarmers' revised strategy will see it doubling down on its sustainability initiatives. 
ForFarmers' sustainability agenda
The agricultural industry has typically depended on unsustainable animal feeds such as soy. Not only is soy often transported over thousands of miles, emitting high volumes of greenhouse gases as it goes, it is also considered the world's largest contributor to deforestation. Estimates suggest that for every 10 soy farms that reduce their soy production, around 56 hectares of South American rainforest could be saved each year. 
Despite the food and agricultural sectors' responsibility for over 30% of global greenhouse gas emissions, the contributions of agricultural feed are rarely considered as we tend to focus on the systems that present themselves most directly to us.
This is a mistake we cannot afford to make, given that around one third of the world's arable land is used purely to produce feed for livestock. 
As such, it is important that agricultural feed production be included within the urgent transformation of the global farming system. As stated by the UN Environment Programme, the World Health Organization and the UN Food and Agriculture Organization, "business-as-usual is not an option". 
With its renewed focus on sustainability, ForFarmers has said that it will enhance its existing Going Circular agenda with further investment and the launch of a new business that is dedicated to its sustainable offerings.
The new business will incorporate the activities of Reudink, ForFarmers' existing organic division, and will introduce new concepts including animal feed made from food waste and other alternative feedstocks. 
These efforts will add to the company's ongoing programmes, which include taking measures to ensure that soy bean meal and palm oil are responsibly sourced, the use of renewable energy and improvements in fuel, nitrogen and phosphate efficiency. 
Can sustainability strategies deliver targeted returns?
Having reported a 17% drop in core profits during the third quarter of 2022, ForFarmers has established some serious financial objectives to be delivered by its revised strategy. 
The firm is targeting a consolidated return on average capital employed (ROACE) of at least 10% by 2025, based on its earnings before interest and taxes (EBIT).
It has not declared any specific annual targets, due to ongoing uncertainty in the market, regulatory, geopolitical and macroeconomic environment, but it has confirmed that its dividend policy will remain unchanged. Under this policy, the company says it will distribute cash dividends of between 40% and 60% of its underlying net profit. 
These objectives are fairly ambitious, given the current inflationary pressures. Given that they have been tied to its strategy revision, it appears that ForFarmers believe that its investment in sustainability will be highly rewarded. 
There could be a case for this conclusion. As consumers begin to shift their purchasing decisions towards more sustainable products and grow more willing to pay the associated premiums, farmers will need to clean up their production in order to remain competitive. If sourcing their livestock feed from ForFarmers' helps them to do so, then it too will gain a competitive edge. 
As yet, however, this effect remains to be seen. In ForFarmers' annual report from 2021, it states that it had successfully reduced the emissions of its production and logistics operations, but that its EBIT and earnings per share had declined. 
Different time horizons for different stakeholders?
Rather than relying on the short-term profitability of investing in sustainability, the company appears to have based its decisions on the long-term interests of its stakeholders.
In 2021, ForFarmers conducted a stakeholder engagement survey with over 300 participants. The survey respondents considered several environmental factors to be significantly material to the business, including land use and ecological impacts, greenhouse gas emissions, and supply chain sustainability. 
The company also held meetings with several executive board members and investors, who were particularly vocal about the regulatory risks of new legislation being developed within both the Netherlands and the EU as a whole.  
These discussions contributed to ForFarmers' conclusion that: "Our sector is increasingly being scrutinised when it comes to climate and environment. This presents us with challenges but also opportunities." It notes that "working towards a more sustainable livestock industry is a precondition for long-term value creation", and specifically recognises the need to "work on a sustainable future for our stakeholders." 
Whether ForFarmers has been overoptimistic in its financial projections remains open to question, but it is encouraging to see that its decisions appear to have been made to accommodate the interests of stakeholders over the longer term.  
More encouraging still is the fact that these long-term interests recognise the need to prioritise sustainable agriculture. This suggests that, whether or not we are there just yet, investors believe that future profitability lies in making sustainable decisions today.