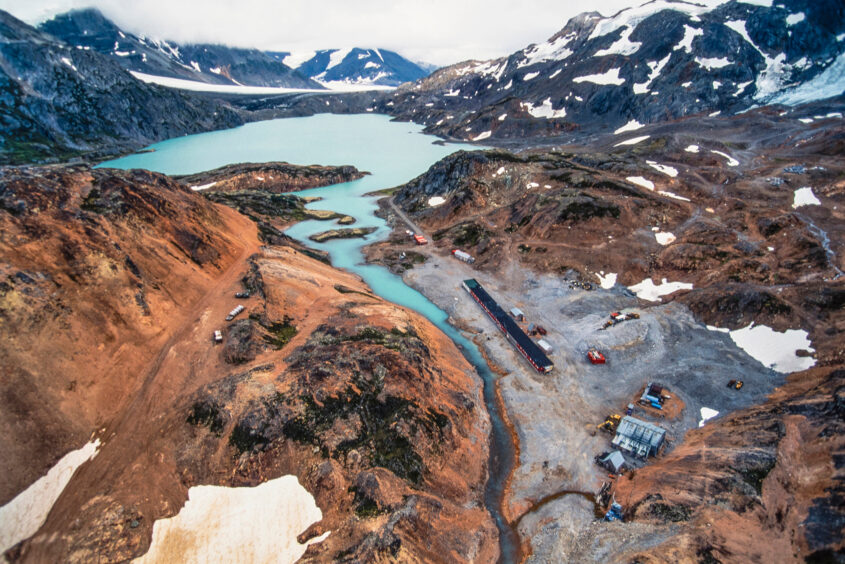 Canada has devised a C$3.8 billion critical minerals strategy to pursue the large economic potential provided by the green transition. The country is home to many of the minerals and metals that have been deemed 'critical' for energy efficiency products.
The Canadian government has launched its critical mineral strategy, backed by C$3.8 billion in federal funds.
These metals are expected to generate jobs and economic growth for Canadians as they are key for the global green transition. 
Supporting the government's outlook are Canada's own resources and a forecast of exponential growth in demand for critical minerals.
Critical mineral strategy to establish Canada's role in the energy transition
Canada sees a once-in-a-generation opportunity from the economic potential presented by the forecast demand for critical minerals. The country not only plans to supply these minerals globally, but also to provide finished goods needed in the energy transition. 
The Ministry Natural Resources launched its critical minerals strategy in December 2022, after a three-month consultation period that ended in September 2022. It is backed by C$3.6 billion in federal funding as part of Canada's Budget 2022. This includes C$1.5 billion to build critical mineral supply chain infrastructure.
The plan includes attracting foreign direct investment, which is expected to create more resilient supply chains. Canada issued in November 2022 a new policy to elaborate on its position on investments by state-owned enterprises (SOEs).
Planning for a mining and manufacturing boom
Canada is home to almost half of the world's listed mining companies, with a combined market cap of over C$500 billion. The economic opportunities presented by critical minerals span traditional mining-related operations such as exploration, extraction and processing. 
The country is also looking at downstream product manufacturing and recycling opportunities. It plans to rely on its qualified workforce, existing technology and manufacturing businesses and infrastructure, and the ability to attract financing to supply the products that will be needed globally to enable a green transition.
Supporting the government's strategy is the forecast demand for solar panels, electric vehicle batteries and batteries for energy storage, and other devices that result from the drive towards electrification.
Environmental emphasis incorporates Indigenous Peoples and their knowledge
The Canadian government has specified advancing reconciliation with Indigenous Peoples and promoting strong environmental management as key success factors of the strategy.
It recognised the need for "nature forward" approaches in its sustainable approach to critical development. It also acknowledged the value of incorporating knowledge from Indigenous people, in line with its Indigenous Knowledge Policy Framework.
In terms of reconciliation, it intends to enhance participation by Indigenous Peoples in jobs, businesses, and the ownership of projects resulting from its critical minerals strategy. The federal government also stated that it will facilitate Indigenous-led planning around land use and development, and work with Indigenous Peoples in accordance with UN principles.
Potential partner based on definition of critical minerals list 
Canada currently produces more than 60 minerals and metals, and is also a leading producer of many of the minerals it deems critical. Their definition also provides some insight into possible trading partner decisions Canada may make. 
For a mineral or metal to be deemed critical in Canada, it must be essential to the country's economic security or be scarce, it must be necessary for a transition to a low-carbon economy, or a sustainable source of highly strategic minerals for its partners and allies.
Similar to its new policy on SOEs relating to foreign direct investment, Canada may supply its critical minerals to its strategic allies in the G7 and G20, as it is part of the Minerals Security Partnership. The deal was established in June 2022 and includes Australia, the EU, Finland, France, Germany, Japan, South Korea, Sweden, the UK and the US. 
Blockbuster forecast and large potential supports Canada's critical minerals strategy
According to the International Energy Agency, the energy sector alone could push the demand for critical minerals up six-fold by 2040. The North American zero-emission vehicle market could reach C$174 billion by 2030, alone, Canada said, which could create 220,000 jobs in mining, processing and manufacturing in the country.
Mining already contributes to 5% of Canada's GDP, while minerals make up 21% of domestic exports. Indeed, it is one of the leading mining countries globally, and among the largest producers of minerals and metals.
It can take anywhere from five to 25 years to develop a new mine, meaning new additional capacity resulting from the new strategy will take a while to come online. Meanwhile, Canada can leverage the partnership with its allies and the existing mining industry to progress its own transition.