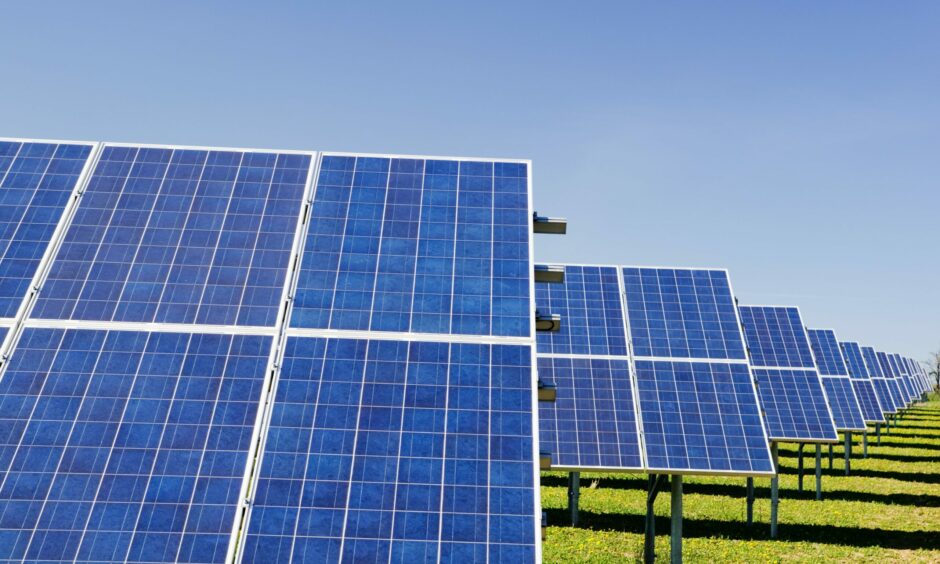 Chinese solar module manufacturer Suzhou Talesun Solar Technologies has formed a strategic cooperation agreement with French energy company Neoen (PARIS:NEOEN) as EU legislators pass measures to accelerate renewables rollout.
French renewables group Neoen has signed a co-operation agreement with China's Suzhou Talesun Solar Technologies to explore strategic development opportunities.
The EU's total solar power capacity grew by a mammoth 25% in just one year – from 167.5 GW to 208.9 GW in 2022.
Emergency legislation has recently been passed to accelerate the EU's rollout of renewables before next winter, providing a further market driver.
The agreement follows what the companies called an "in-depth discussion on the current situation and future development trends of the European photovoltaic industry." It is especially notable given that, from January 2023, EU countries will be able to deploy solar projects more quickly.
This is because, in response to high energy prices, 20 December 2022 saw EU Energy Ministers adopt an emergency piece of legislation to install more solar energy in time for next winter. The move marks the first time that the EU has used emergency powers to support renewable energy.
EU plans to accelerate renewables rollout
To address the energy crisis caused by the soaring electricity prices of 2022, most EU countries are accelerating the transition to renewable energy sources while facilitating the implementation of their energy independence programs.
Walburga Hemetsberger, CEO of SolarPower Europe said: "The energy crisis requires an emergency response. The IEA tells us we need at least 60 GW of solar by next winter to compensate for a shortfall in Russian gas. This emergency regulation will help us deliver the necessary solar to keep the lights on." 
Under the latest measures, EU countries can now legally restrict the timeline of long bureaucratic processes for solar installations. Three months is the new deadline for permitting procedures for solar on 'artificial surfaces.' Projects under 50 kW can even benefit from an administrative cap of 1 month – though the size could be reduced to 10.8 kW in case of grid restraints.
The new regulation is set to come into force in January 2023 and will run for 18 months. It is intended to 'bridge the gap' until the related EU Renewable Energy Directive is updated and adopted next year. The new rules can be applied to existing projects in the pipeline, as well as any further projects proposed before June 2024.
In applying the regulation, EU countries will each offer their own definition of what constitutes an 'artificial structure', which could include buildings, industrial and brownfield sites, and transport infrastructure such as carports or carparks, or along motorways and railways.
Europe was already set on increasing solar power
According to a 2022 report released by SolarPower Europe (formerly the European Photovoltaic Industry Association), 25 of the 27 EU economies witnessed a year on year gain in installed PV capacity in 2021. Overall, the solar group's annual progress report for solar power reveals that the EU installed 41.4 GW of solar in 2022, up 47% from the 28.1 GW installed in 2021.
All combined, the installed PV capacity of EU countries increased by 25.9GW to 164.9GW last year, breaking a 10-year record in terms of added installed capacity in a single year. In one year, the total EU solar power generation fleet increased by 25% to 208.9 GW, from 167.5 GW in 2021.
The report, EU Market Outlook for Solar Power 2021-2025, predicts that the EU's installed PV capacity would increase to 672GW in 2030, representing an average annual increase of 56.3GW. The report said: "European solar shows no signs of slowing down. Our average prediction for 2023 is 53.6 GW more solar power in the EU – this 'most-likely' pathway takes us to at least 85 GW of new solar per year by 2026. This means the EU solar market is set to more than double within four years and reach 484 GW by 2026."
It is worth noting that this prediction was made before the implementation of emergency measures to accelerate renewables rollout across the bloc.
There are still hurdles to overcome with longer term EU regulation
While the temporary emergency renewable law is in place, the EU is working to set their renewables target for 2030. Despite record-breaking renewable energy installations in 2022, EU Energy Ministers decided to support a target of 40% renewables in the EU energy mix in 2030.
This falls short of the minimum 45% target needed to secure the continent's energy and climate goals. The latest Council decision is not the end of the process, however, with the three leading EU institutions still to negotiate on the final target. The Council may well be overruled by the European Commission and European Parliament, which have shown a united front on a 45% target.
French Chinese tie-up could facilitate rapid market expansion
French renewable energy giant Neoen is not only one of the few listed companies in Europe that focuses on renewable energies, it also describes itself as a 'leading producer of exclusively renewable energy in France.' Notably, the firm's installed capacity of renewable energy had reached 5.6GW as of the end of June 2022 and is expected to grow to 10GW by 2025.
The accelerated growth in demand from the European market has opened up expansive opportunities to Chinese PV manufacturers. From 2021 to June 2022, Talesun Solar delivered 805MW of PV modules to Europe, 349.5MW of which was shipped to France.
Talesun Solar has designed and built sustainable PV power plants in overseas markets that take into account the local natural environment as well as local customs, history and culture. To date, the company has installed several landmark PV power projects in multiple foreign countries, including France, Germany, Switzerland and the UK.
"The strategic partnership between Talesun Solar and Neoen is based on their respective competitiveness and advantages in technical resources in the PV sector. We are honored to collaborate with a global leader in the renewable energy sector so we can jointly create outstanding PV power projects through the application of highly efficient, reliable PV modules," said Yabin Xing, Senior VP of Overseas Marketing, Sales and Operation at Talesun Solar. "The firm plans to further expand its footprint in Europe, with the aim of contributing to the development of the continent's renewable energy sector by providing premium, highly efficient PV solutions."