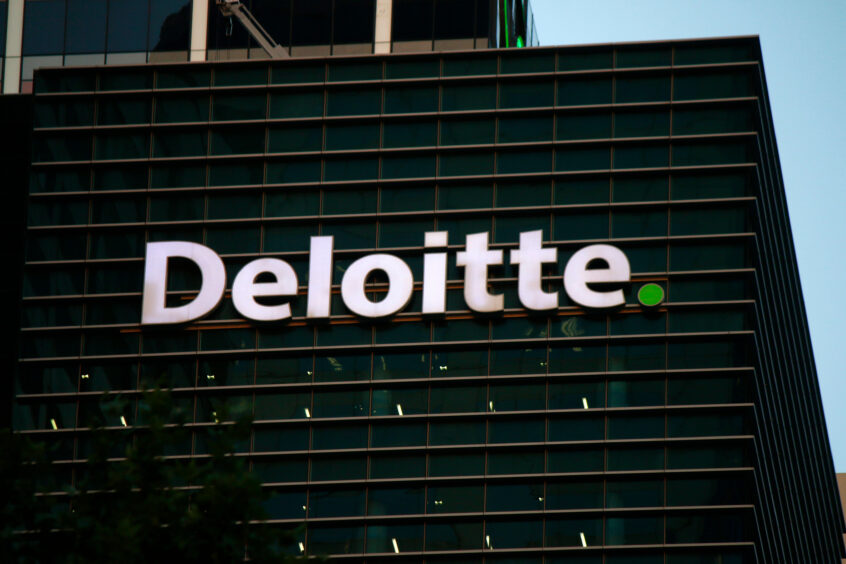 Deloitte announced the launch of GreenSpace Tech by Deloitte, a new offering intended to accelerate decarbonisation and value creation through the creation of climate technology ecosystems. Such ecosystems enable businesses to access and select the right technology, help reduce risk in investments and support application at pace.
GreenSpace Tech takes a collaborative approach to commercializing and scaling climate technology solutions for maximum impact
Gives clients access to a globally connected ecosystem of climate technologies and innovators
Drives progress toward net-zero by helping clients identify, advance, and apply emerging tech solutions, and rapidly deploy proven ones.
While a number of the technologies needed for decarbonisation are still in the prototype phase, many solutions can help accelerate decarbonisation efforts now.
According to Silicon Valley Bank, nearly all of today's climate technologies are positioned to achieve scale in the next 10 years—demonstrating the importance of quickly commercialising and scaling climate solutions in parallel.
Global efforts to meet net-zero targets are not only imperative for limiting the worst impacts of climate change, but also will likely become a competitive differentiator as these technologies scale and become cost-competitive.
PwC's 2022 report on the State of Climate Tech said that unvestment from venture capital and private equity reached $87.5 billion during the period 1 July 2020 to 30 June 2021, with in excess of $60 billion coming in the first half of 2021 alone.
This represented a 210% increase from the US$28.4 billion invested in the 12 months prior and said that 14 cents of every dollar of venture capital (VC) investment now goes to climate tech. An updated report is expected in the next couple of months.
The numbers at play are staggering. In the energy sector alone, the International Energy Agency (IEA) estimates that global energy investments will need to rise to $5 trillion by 2030 and remain at this level until 2050 to fully develop the technologies needed for decarbonisation.
And there is a lot of development work still to do. The IEA said that almost half of the emissions reductions needed to achieve net-zero by 2050 will stem from technologies not yet fully developed.
Optimising new and existing technologies
Climate technology plays an important role in the race to decarbonise, but its widely recognised that every industry, geography, and organisation requires their own unique path forward.
"Whether an organisation is looking to address electrification, sustainable aviation fuel, carbon capture, sustainable agriculture or any number of other sustainability challenges, GreenSpace Tech is changing the game—it is uniquely positioned to develop new ecosystems and connect clients with the knowledge and solutions they need to achieve their sustainability goals quickly and effectively," says GreenSpace Tech global leader Andrea Culligan, Partner, Deloitte Australia.
She continued: "I've also witnessed first-hand how difficult it can be for startups to scale their technologies within large enterprises. GreenSpace Tech has a clear role—allowing organizations to pinpoint the top climate technologies globally and work with innovators and organizations alike to deploy them at scale—thereby enabling businesses to fast track their decarbonisation agenda, by selecting and investing in the right technologies to drive and scale impact."
The creation of an effective climate technology ecosystem means building connections between all the different elements and technologies at play within the sector. Climate tech includes technologies that decarbonise energy, transportation, and buildings but it also includes digital technologies for carbon management and accounting, digital technologies to track supply chain emissions and optimise logistics, as well as carbon capture storage and removal, afforestation, agtech, geoengineering, and much, much more.
The new initiative will see Deloitte act as a facilitator to connect start-ups, research institutes, incubators, accelerators and universities to industry, helping clients wanting to invest in future solutions and those wanting to deploy existing ones.
Maximising climate impact on a global scale
GreenSpace Tech is Deloitte's latest investment in the environmental sustainability space, following last year's $1 billion launch of its  Global Sustainability & Climate practice. Deloitte is already piloting the new service offering with five initial collaborators that span across industries including energy, higher education, and government.
Through an extensive global network of ecosystem managers, climate technology specialists, and intelligence platforms, GreenSpace Tech is expected to help its collaborators find effective solutions to address some of society's toughest abatement challenges.
"Collaboration is crucial to successfully unlocking the potential of a decarbonised society," says Jennifer Steinmann, Deloitte Global Sustainability & Climate practice leader. "GreenSpace Tech allows clients across sectors to swiftly tap into the existing sustainability ecosystem to find leading technology partners and supports organizations in scaling these solutions to help achieve their sustainability goals."