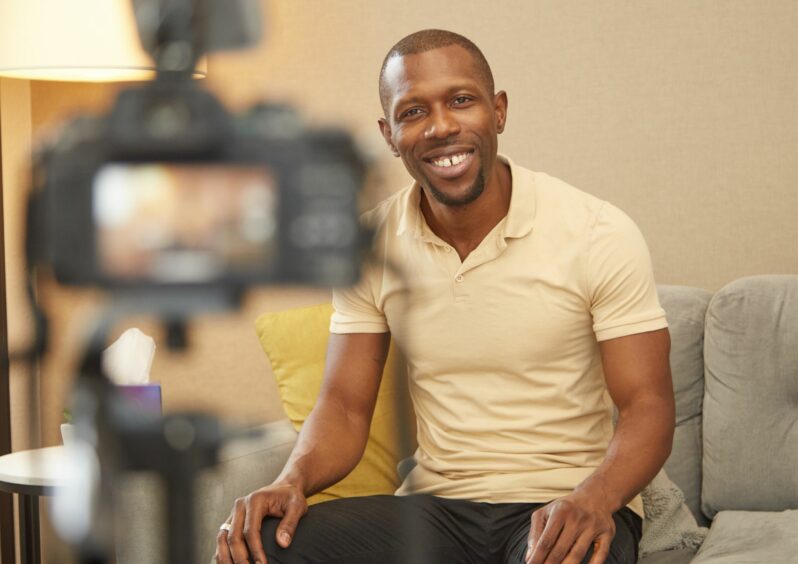 When businesses invest in the emotional well-being of their employees, everyone benefits, not just those struggling – including the companies themselves. Jarell Bempong, Psychotherapist, Counsellor, Life Coach, Public speaker, Author and Trainer, explores how and why mental health issues can and should be addressed in the workplace.
There is increasing attention to taking care of people's mental well-being, which is also expanding to the workplace.
Employees' productivity, creativity, and social involvement are at risk when their mental health is poor.
It is in the best interest of employers to prioritise their workers' mental health, with such initiatives presenting significant returns on investment.
Our mental well-being profoundly impacts all facets of our lives, including our productivity at work. Employees' productivity, creativity, and social involvement are at risk when their mental health is poor. For organisations to succeed and expand, they need their employees to thrive and perform at their highest levels. Therefore, it is in the best interests of employers to invest in strategies that promote the mental well-being of their employees.
For a good reason, many modern workers place the utmost importance on mental health. After the COVID-19 pandemic and lockdowns, employees don't want to sacrifice their well-being for the financial goals of any company. They also don't want to work somewhere where mental health support is not an equal priority. Consequently, companies increasingly recognise the importance of mental health support and equity for their employees. They are taking steps to ensure that it is a priority. According to the third of a series of reports in 2022 by Deloitte, there has been an increase of 25% in the cost of poor mental health to employers compared to 2019.
Workplaces with high levels of mental well-being are more productive. There is also solid evidence that excellent mental health and successful management go hand in hand. When mental health is taken care of in the right way, productivity goes up. Businesses make more money when their workers are mentally healthy. The increased profitability is because there is less staff turnover, fewer sick days, higher morale, and more motivation. In this way, businesses can cut down on the financial burden of mental illness by investing in programmes that foster positive mental health. Counselling services and flexible scheduling are examples of what companies may do to help their employees.
Substantial research suggests that good mental health and effective management go hand in hand, making a compelling case for employer investment in mental health. Companies can accomplish more when addressing people's mental health needs appropriately. Since there is less employee turnover, fewer sick days, and more morale and motivation, firms benefit financially. In addition, there is an argument in favour of companies spending money on their employees' mental health. Research conducted by Deloitte found that the return on investment for companies increased from £1 to £4 in 2018. Therefore, it is clear that there are many advantages for both companies and employees in fostering a positive work environment that prioritises mental health.
More evidence that it's in everyone's best interest for employers to look out for their work
1. Every one of us has a mental health problem. Everyone has mental health, regardless of their physical condition. It's important to make sure your staff members are psychologically well for the same reasons you care about their physical health.
2. The importance of prioritising employees' emotional well-being alongside D&I initiatives. Companies should take measures to ensure that every employee feels appreciated, safe, and cared for on the job. It can be difficult for employees of different backgrounds to feel comfortable and healthy in the workplace due to factors such as a lack of representation and microaggressions.
3. Negative mental health has physical repercussions as well. Employees who are now experiencing mental health issues cannot simply take care of their needs at home. The repercussions of mental illness, which have their roots in the brain, can spread well beyond the home and into other areas of a person's life, including employment.
4. Improving mental health can have a positive impact on productivity. Great progress may be made in improving mental health when leaders take action to do so. Those who have the means to maintain their mental health tend to be more productive. Putting mental health first is obviously not just a pleasant reward for workers, but it might be what allows your organisation to succeed.
A lack of mental health can have severe consequences for the job. Five cases in point:
1. Depression causes disinterest in one's employment. Demotivation and the inability to concentrate are direct results of mental illness. When we're struggling with mental health at work, our thoughts and emotions tend to wander or become fixated on negative things.
2. The effects might be seen in decreased output and general performance on the job. Consistently excellent performance is mental fortitude in action. The inability to easily access the behavioural skills that create creativity and resilience due to mental health issues might harm work performance. We need more cognitive resources to perform well in our professions because we lack these abilities.
3. Physical impairment that makes it difficult to do daily tasks. Poor mental health has severe consequences for everyday functioning, including but not limited to increased anxiety and impaired concentration and memory.
4. Communication is misaligned. When we are emotionally distressed, it isn't easy to communicate effectively. Poor mental health may cause you to misread or overreact to coworkers. You may speak in a passive-aggressive tone, are a poor listener, or have a negative attitude.
5. Poor decision-making. Impulsiveness, negative thoughts and bad decisions can all be symptoms of poor mental health. Poor decision-making may result in missing meetings, arriving late, breaking promises, or failing to follow company rules.
How to value mental health as more than a company benefit
So, now that we understand that workplace mental health and well-being are not just HR perks, how can your company benefit from them for success?
1. Talk openly about mental health issues. Many people with mental health issues still find it challenging to discuss their worries because mental health continues to be stigmatised in society. Having the subject discussed and the taboo removed can benefit someone struggling at work. Your very own office could be the location.
2. Invest in the mental health of your workers. A workplace can never be the only place for a worker with a mental illness to receive care, but it can be an excellent place to start. As a leader, you can prevent your workplace from harming an employee's mental health and mental illness to receive care. You can show your workers that mental health is essential to your company by allocating resources.
3. Develop resources and programmes that are useful to everyone. The best mental health resources and programmes offer tangible advantages to the organisation, not just a nice-sounding incentive for new hires. Provide days off for mental health. Create workshops that dispel stigma and impart knowledge on mental health issues. Ensure that insurance and health benefits cover mental health.
Risk factors for mental health harm at work
The following factors can harm an employee's mental health at work:
The lack of sufficient health and safety policies
Employees, visitors, customers, business owners and managers are all targets of workplace health and safety policies. Is the workplace safe, or do workers face danger from faulty machinery or supplies? How about the lighting, ventilation, and cleanliness of the workplace? If that's the case, how might that be influencing their psyche?
Discrimination and racism in the workplace
A person's mental health can be negatively affected by the fact that they have been the target of racial discrimination and other forms of injustice. This can result in chronic stress, anxiety, depression, and even racial trauma in some people. Implementing programmes that help employees become more resilient and protect their mental health is critical.
Ineffective methods of leadership and communication
A good manager-employee relationship is marked by open lines of communication and exciting management practices. On the other hand, stress at work decreases mental health, and strained relationships result from ineffective communication and practices. Poor communication and management practices can be one of the primary causes of employee stress, as they can lead to a lack of support and appreciation.
Insufficient help for workers
Suppose managers don't help clear the way for their staff by, for example, removing roadblocks or providing access to necessary information. In that case, it can add to a general sense of stress and discouragement. Employees can be left feeling unsupported and uncertain, leading to increased anxiety.
Pressure to perform
Employees are under excessive pressure to perform at top levels all the time. It leads to more work and longer hours, as well as more stress and emotional wear and tear.
Fear of losing one's job
In 2020, the fear of losing one's job due to the COVID-19 pandemic emerged as a prominent source of anxiety for the working population. The constant fear of falling behind on bills and the inability to support loved ones seriously compromises a person's mental health.
Why should businesses be concerned about employees' mental health?
Various problems arise when employees bring their mental illness and emotional pain to work. The effects of mental illness on the job include:
Disengaged employees (presenteeism)
Poor communication
Strained coworker relations
Absenteeism
High turnover
Safety liabilities
Workplace errors
Poor job performance
Low productivity
Poor decision-making
Decreased profits
Negative brand association
Let's redefine mental health in the workplace
Understanding the diversity of employees' mental health experiences is the first step in promoting positive mental health in the workplace. When businesses invest in the emotional well-being of their employees, everyone benefits, not just those struggling.
Companies can set an example by removing the stigma around discussions about mental health and expanding their perspective to include greater social responsibility. We may reframe mental health by focusing on therapies that improve employees' personal and professional performance. Companies can give their employees the finest mental health programmes with forethought, innovation, and encouragement.