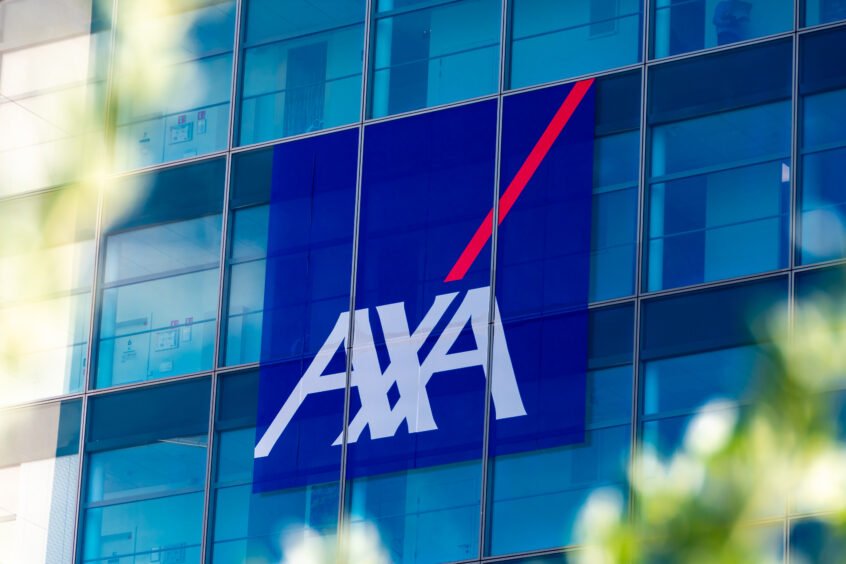 AXA XL has launched a new three-year strategy intended to help its clients and the communities it serves become more resilient to climate change and biodiversity loss. This in turn could reduce potential payouts from climate and environmental disasters.
AXA XL, a division of Paris-based AXA, has launched a new three-year strategy intended to address critical sustainability challenges.
It focuses on raising awareness of biodiversity risks in its own and client operations, developing products to address climate change and drive towards net zero, and integrating ESG into its own operations.
By taking a collaborative approach in its sustainability strategy, AXA XL can reduce risks associated with its own insurance business, lowering potential payouts.
AXA XL is the property and casualty and speciality risk division of insurance and reinsurance services provider AXA (PAR:CS). It caters to the insurance and risk management needs of entities, ranging from mid-sized companies to large multinationals. AXA's pensions and investment management division, AXA IM, has been raising awareness and driving an improvement in reporting and measuring biodiversity data since 2018. 
Recommendations in a report AXA co-drafted with the World Wildlife Fund (WWF) in 2019 led to the development of the Taskforce on Nature-related Financial Disclosures (TNFD), of which it is a member and is participating to develop its framework. 
Dealing with climate-related risks provides opportunities to enable the transition
As a global property and casualty insurance provider, identifying the risks related to climate change is part of the underwriting process in AXA XL's reinsurance business. Selling products that help minimise the risks associated with climate and natural disasters also allows the company to support the transition to a low-carbon economy.
Parent company AXA has set climate leadership as one of the pillars of its Driving Progress 2023 strategy, in its 2021-2023 strategic plan. As a founding member of the Net Zero Insurance Alliance (NZIA), AXA is working to assess the "Insurance Associated Emissions" for its underwriting portfolio to meet the NZIA commitments of net zero by 2050. 
AXA XL's new three-year sustainability strategy builds on the frameworks and targets being set by the NZIA, by setting itself 23 targets to be met by 2026. 
What is at the heart of the new strategy?
AXA XL has formulated a strategy that will have three main areas of focus between 2023 and 2026. It will be looking at the impact it has on the natural world and vice versa, examining its net zero targets and developing products and services that address society-led solutions, ensuring ESG is part of all of its business operations and decision-making. 
The company said that highlighting the importance of biodiversity risk is at the centre of the strategy, supporting its aim to become a leader in creating resilient communities and protecting ecosystems. Precedence for this has already been set by its sister company AXA IM with its AXA IM ACT Biodiversity fund, which targets long-term capital growth by investing in listed companies that provide goods and services to protect and support ecosystem preservation.
The strategy is aligned with four of the United Nations Sustainable Development Goals (UN SDGs) aimed at ecosystem preservation including clean water and sanitation, responsible consumption and production, life below water and life on land.
AXA XL said it is looking to go beyond its previous efforts at supporting sites that host critical biodiversity, by limiting its support of companies that have a negative impact on ecosystems. 
Scott Gunter, chief executive of AXA XL, said: "The window of opportunity to build a resilient future for the planet is rapidly closing. Our new strategy aims to raise awareness of biodiversity risks to inspire clients and colleagues to put nature first. As a leading commercial insurer and reinsurer, partnering with many of the world's major corporations and brands, we know that focusing on sustainability is not just a good thing to do, it's good risk management."
What are some of the goals AXA XL has set itself until 2026?
Keeping biodiversity at the centre of its new strategy, the company plans to launch a collaborative partnership with clients across the industry to take nature-positive actions. One of its goals is to plant over 300,000 trees on lands that have been degraded, or in areas that have suffered deforestation.
AXA XL sees societal-led climate solutions as vital to achieving an equitable transition to a low-carbon economy, and plans to initiate a series of actions across the communities it serves to do so.
Having committed to a net zero goal by 2040, AXA XL plans to publish a roadmap on how it plans to achieve this by 2026. It has also set an interim target of reducing its emissions by 50% by 2025. In 2024, the company aims to increase its sales of green products and services by 7%. 
Green products and services are defined as those that have a positive impact on the environment by contributing to at least one of four objectives: climate mitigation, climate adaptation, transition to a circular economy, and limitation of pollution and biodiversity loss.
Integrating ESG into its operations will see AXA XL embedding sustainability principles across its organisation. By 2024 it plans to provide sustainability training to all of its employees, and by 2026 it targets donating $5 million and 75,000 volunteering hours through its Hearts in Action philanthropy programmes globally.
By the end of the planning period, the company also intends to have developed procedures to measure its Scope 3 emission footprint, and boost efforts in assessing human rights-related activities. This is in line with parent AXA Group's commitment to supporting the standards set by the UN Global Impact and the International Labour Organisation.
The benefits of taking biodiversity risks into account
Taking a collaborative approach in its sustainability strategy, involving its clients, the communities it serves, and the wider insurance industry, can benefit AXA XL's business by reducing risks, which is always the aim of the insurance industry.
Collaborating with its peers can help standardise products, such as parametric insurance, which can benefit underserved communities, thereby creating goodwill in its markets. Increasing awareness of environmental and biodiversity risks, as well as providing assistance to businesses by suggesting mitigation and adaptation strategies, can also ultimately reduce potential payouts.