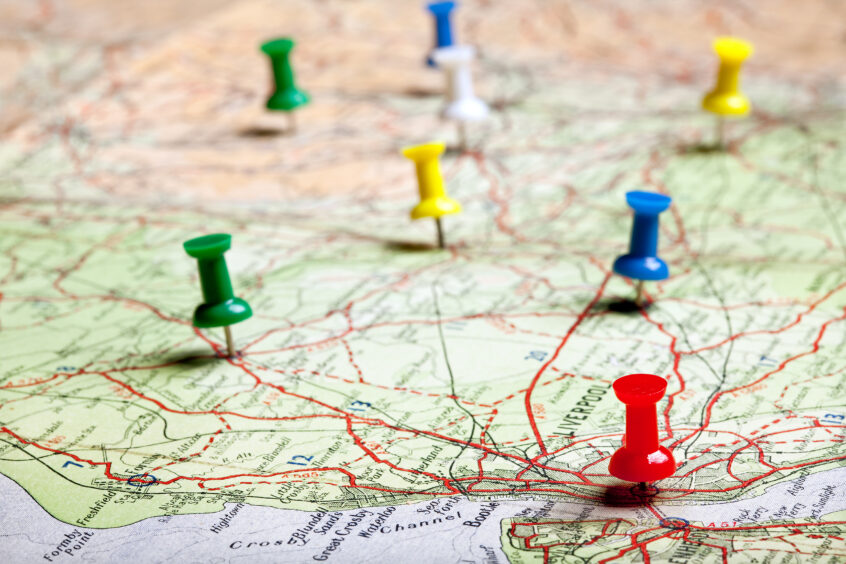 Traceability and transparency are vital to the development of sustainable and resilient supply chains, but their definitions are often confused. Here, we explain the difference between the two and explore how their complex relationship can be effectively navigated to deliver optimal benefits. 
Traceability and transparency are often used interchangeably, neglecting their complex definitions and limiting their integration in supply chain management.

 

With a clear understanding of each concept, businesses stand to gain significant advantages.

 

Although the relationship between traceability and transparency can be difficult to navigate, technological advances are providing more solutions by the day.

 
Traceability and transparency are deeply intertwined and are often discussed interchangeably. This is mistaken, however, as each term refers to its own distinct concept. With a clear understanding of their different definitions, they can be brought together to develop a sustainable supply chain backed by robust communications.  
Traceability
Traceability refers to the capture of granular information relating to specific ingredients, components, or products. It involves tracking certain batches or orders as they progress along the value chain. 
This data-driven approach allows businesses and their stakeholders to verify the exact origins and journey of each individual unit. They are able to assess how each item has been sourced, transported, manufactured and delivered, with trustworthy records leaving little room for doubt. 
Such insights can help companies to reduce their risk exposure while improving their overall performance. With each batch or order being traced individually, businesses are able to quickly identify any issues and initiate a targeted response. This is likely to be cheaper and more efficient than trying to eliminate a defined problem by disrupting their entire operation. As such, a real-time overview of the supply chain journey can create more flexible and resilient networks. 
Traceability enables businesses to guarantee the safety and quality of each of their products. This can help them to secure various certifications and to avoid allegations of greenwashing or unsafe practices. Furthermore, traceability can continue beyond the end-consumer to provide useful information on exactly what materials and resources are contained within products that are no longer in use. This can help to ensure that such items are effectively sorted and distributed into the optimal disposal channel.  
Transparency
Transparency, in contrast, is a broader process through which companies map and report on their typical sourcing practices and regular suppliers. Rather than recording the journey of specific batches or orders, transparency involves the disclosure of high-level information such as lists of suppliers used, the location of different facilities or the results of audits and certifications. 
Once this information has been gathered, a key point of transparency is its communication to various stakeholders. For example, businesses may share their insights with interested investors, curious consumers or regulatory bodies. Ultimately, transparency is about improving the accessibility of supply chain data. 
The clarity of transparent supply chains brings a number of valuable benefits. It can help companies to identify systemic concerns and develop solutions in collaboration with informed parties. This can enable them to achieve various goals, such as sustainability targets, improvements in working conditions or enhanced productivity and profitability. They may also be able to benchmark their progress against others in their industry, leading to a competitive cycle of sectoral improvement. 
At the same time, transparent communication allows investors to assess the risk exposure of different opportunities. By assessing the reports and disclosure of potential investees, they are able to make informed decisions as to the companies they wish to support, avoid or engage with.  
Consumers may also stand to benefit from transparent information, as it empowers them to make purchasing decisions that align with their personal values. With increasing demand for more socially and environmentally responsible choices, businesses that are able to demonstrate their commitment can differentiate their offerings and become more competitive. They may be able to increase their market share or charge premium prices that would otherwise be unjustified. 
Indeed, the evolution of conscious consumerism has led to a crackdown on claims of sustainability that are not supported by sufficient evidence. Regulations around consumer protection are growing stricter by the day, while expectations of transparent disclosure are rapidly shifting from voluntary frameworks to mandatory requirements. 
Without a clear and communicable overview of their supply chain, companies may find themselves unable to comply with such emerging legislation. This may result in reputational damage, financial penalties, or long-term interventions such as investigations or outright bans. 
Traceability and transparency in supply chain management
It could be argued that it is impossible to achieve either traceability or transparency without making some progress towards achieving the other.  
Traceability would be difficult to achieve without the transparency of each partner involved. Without the active involvement of each party across the supply chain, the granular insights of traceability are simply unavailable. 
On the other hand, supply chain transparency is essentially meaningless if a company is unaware of where its products or resources actually come from. They may be able to compile a report of what they believe their supply chain looks like, but they would not be able to monitor, verify or disclose the specifics of how their operations play out in practicality.
The interdependent nature of traceability and transparency can be somewhat difficult to manage, but the best place to start is by gaining a proper understanding of each concept and the relationship between them. Although it may be a challenge, companies will have little choice but to adapt in response to market expectations. 
Research suggests that businesses are already beginning to introduce changes. According to Bain & Company, 68% of surveyed supply chain executives considered traceability as being "very or extremely important" in 2021. Approximately 15% reported that they had already scaled up their relevant initiatives, while around 58% were at the start of their implementation process. 
In 2022, KPMG reported a similar trend in the concerns of global chief executives. Its survey respondents had observed a significant increase in stakeholders' demand for transparency, leading many to believe that they would face increasing scrutiny over the coming years. With this in mind, it comes as little surprise that the primary strategy being considered for the mitigation of supply chain risks was the improvement of monitoring and reporting. 
As companies grapple to strengthen their supply chain management, a wide range of novel technologies has emerged. With the development of solutions such as virtual marketplaces, digital tracking systems, blockchain ledgers, invisible markers and automated reporting, there have never been more options available for the development of traceable and transparent supply chains. 
Larger companies with the resources to access these options will face increasing pressure to ensure their adoption across the supply chain. In doing so, they will support smaller businesses and remote suppliers in achieving similar goals.