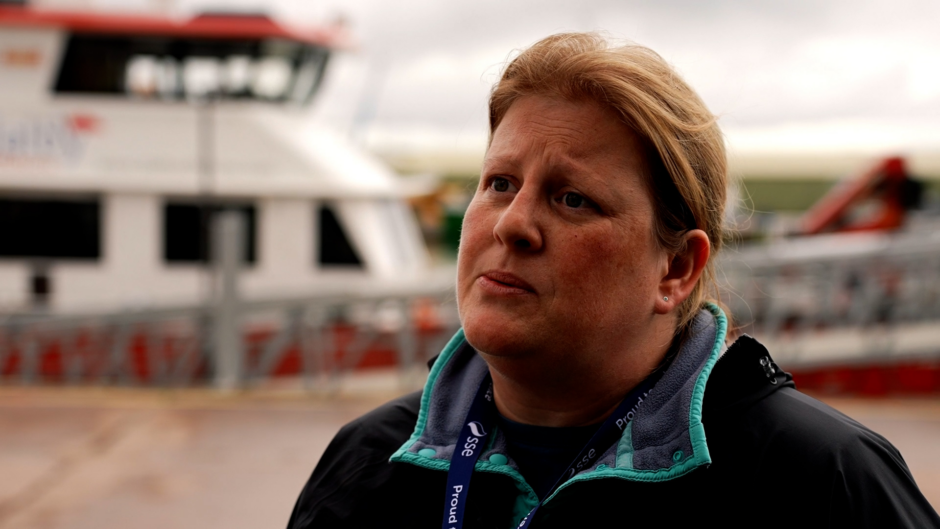 For Earth Day, Emily Nelson, ecology manager at SSE Renewables, part of SSE (LSE:SSE), looks at a key offshore wind project in Scotland.
This year, Earth Day's theme is 'Invest In Our Planet'. 
One way of doing so is by supporting renewable projects to make the energy system more sustainable.
In Scotland, this requires the government and private sector to invest in more sustainable projects to meet the country's growing energy demands.
What are you doing to save the planet?
That's a big question, and a daunting challenge for any of us to take up by ourselves. This is why on April 22 we're all being encouraged to do something, however small, that is positive for the planet for Earth Day.
Earth Day: Invest In Our Planet
The theme this year is 'Invest In Our Planet'. The idea is to highlight the importance of dedicating our time, resources, and energy to solving climate change and other environmental issues. To quote the Earth Day campaign materials: "Investing in our planet is necessary to protect it and the best way to pave a path towards a prosperous future".
It's also urging more long-term change, for example lowering your carbon footprint by walking, cycling or taking public transport instead of driving, reducing your meat consumption or eating a plant-based diet, and choosing sustainable over fast fashion.
More ambitious suggestions include supporting renewable energy by investing in a community solar or wind farm, as well as planting trees or starting a community garden.
Earth Day is doing an amazing job of raising awareness and helping us focus on helping to combat climate change as individuals, but what is happening at a national level?
Scotland's plan to scale renewables
As a country, Scotland's commitment to renewable energy is commendable, and with its vast potential for wind energy we have a unique opportunity to lead the world in green energy production.
However, this requires the government and private sector to invest in more sustainable projects to meet the country's growing energy demands – but crucially also create the right conditions where innovative renewable energy schemes can be delivered quickly and at a scale that makes a real difference.
As well as trying to do my bit personally for Earth Day this year, as an ecology manager I'm very fortunate to be involved in a project that will be a significant step towards achieving the country's sustainable energy goals and position Scotland as a global leader in offshore wind production.
Offshore wind can help
Berwick Bank offshore wind farm is a crucial project for Scotland. Located 30 miles off the coast of East Lothian, Berwick Bank is set to generate up to 4.1 GW of power. This makes it one of the largest offshore opportunities in the world currently in development.
The project will provide a significant amount of clean energy to the country's electricity grid, reducing its reliance on fossil fuels. The wind farm is expected to generate enough electricity to power over five million homes, making it a significant contributor to Scotland's energy security.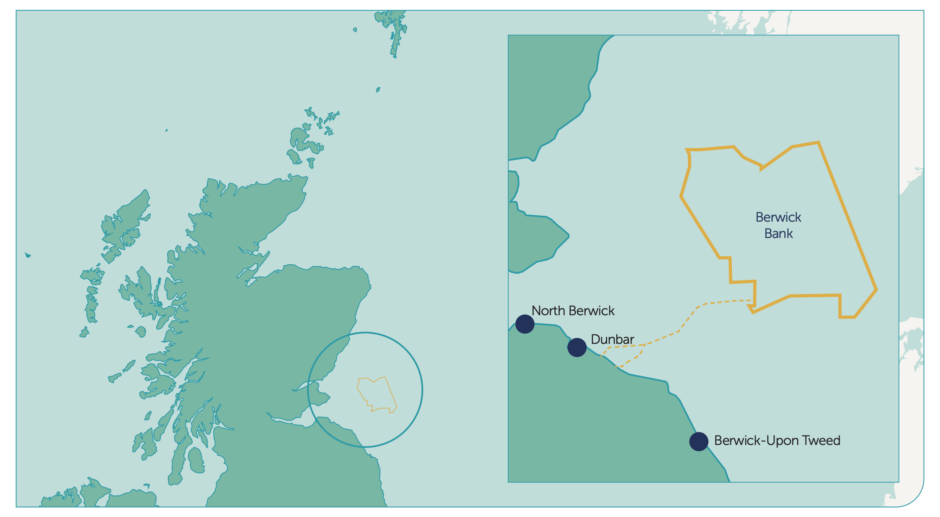 The project is also significant in terms of Scotland's climate change targets. The country has set a target to achieve net-zero greenhouse gas emissions by 2045, and renewable energy is a critical component of achieving this goal.
In addition to the renewable energy supply benefits, an independent consultancy carried out an impact study that revealed at peak construction in 2026, the Berwick Bank project could generate about 4,650 direct, indirect, and induced jobs in Scotland – and 9,300 in the UK – contributing an estimated £8.3 billion to the UK economy over the project's lifetime.
It will also create skilled jobs, boosting the economy and supporting the transition to a low-carbon future. Both the public and private sectors must work together to overcome funding and public perception challenges and invest in sustainable energy projects like this to ensure a greener future for Scotland.
We have been working closely with the UK and Scottish Governments and key environmental bodies to ensure that a world-leading green energy project has careful stewardship of nature at its core. By doing so, we can set an example for the rest of the world to follow in achieving a more sustainable energy mix.
In the meantime, I'd urge you to support Earth Day 2023 and remember that every effort, no matter how small, can make a difference. Actions, not ambitions, are what we need now in the fight against climate change.
The opinions of guest authors are their own and do not necessarily represent those of SG Voice.