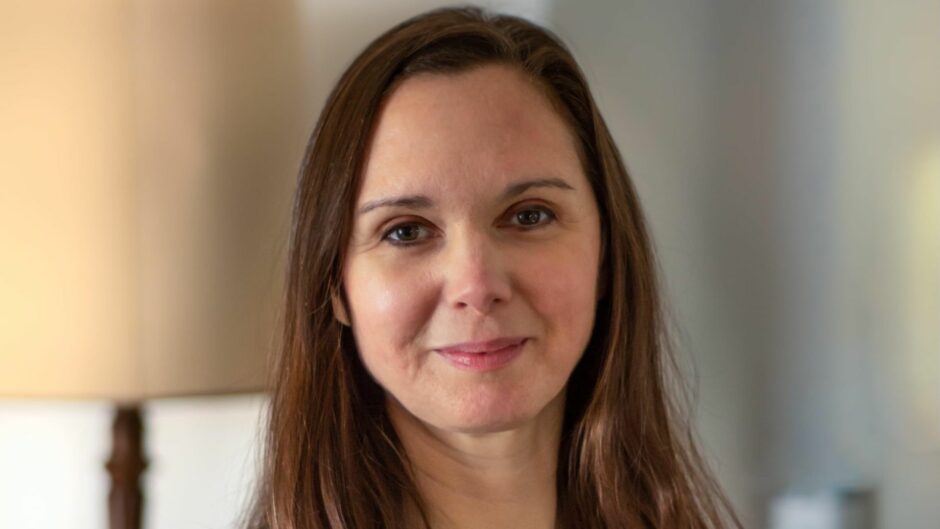 Some organisations may find it tempting to avoid the promotion of sustainable credentials or plans of action to avoid potential criticism, in a move that has been coined 'greenhushing'. Heather Moore, technical director for sustainability at LRQA, explains why organisations must ensure they are taking the lead on sustainability.
'Greenhushing' refers to companies avoiding discussions about their sustainable actions, potentially hindering progress in the food and beverage industry's sustainability efforts.
Collaboration and communication between environmental health and safety teams, sustainability functions, and marketing and communications teams are crucial for effective sustainability strategies.
Transparency through data collection, analysis, and third-party verification is essential to build brand trust and integrity, and to mitigate accusations of greenwashing.
Food and beverage businesses are facing a major sustainability challenge. There is a need – and desire – to promote sustainability credentials, whether that's the removal of plastic or a reduction in fossil fuel reliance. However, while previously there was a lot of confidence in promoting new sustainability missions, consumers, investors and regulators are now demanding higher standards, with sustainable actions being met with more scrutiny than ever.
Greenhushing: what is it?
A phrase that is gaining traction across the business world, greenhushing simply refers to companies declining to discuss sustainable actions. However, if businesses continue to do so, it could have a negative impact on the overall progress the food and beverage market is making in driving a more sustainable future.
It is understandable why greenhushing is tempting: many food and beverage companies – especially those which are large and operate globally – deal with intense scrutiny regarding their green pledges. This can lead to accusations of greenwashing, which can subsequently impact their reputation.
With emissions from the food and beverage industry alone predicted to increase the Earth's climate by 1°C, it is vital that we take every opportunity to improve, not simply as individual businesses, but together as an industry.
As far as greenhushing is concerned, while scrutiny and accountability are appropriate – often invaluable – and criticism is warranted when campaigns overstate deliverable actions, responses to green claims must not come at the expense of green actions.
As Environment, Social and Governance (ESG) issues are increasingly high priorities, businesses are under ever-more pressure to commit to sustainability. Investors are expecting clear strategies, meaning organisations must show they can deliver. With accusations of greenwashing a very real concern, how can businesses strike the right balance?
Collaboration and communication
The organisations that see the most success with their ESG strategies are those whose Environmental Health and Safety (EHS) and sustainability functions work together, rather than in parallel. However, there are often instances where teams focus solely on their own targets rather than collaborating. In these cases, organisations tend to forgo opportunities to implement management systems that guide and influence sustainable strategies.
While EHS and sustainability teams should work as collaboratively as possible, they are not the only parties involved: marketing and communications teams must also ensure sustainability announcements – both external and internal – are part of the wider brand and communications strategy, given the value of ESG to business reputation and stakeholders. Processes for communication must be in place to ensure messaging is clear and accurate while also meeting the needs and expectations of all stakeholders.
Investors may want updates on sustainability pledges to come via reports and there are several ways companies can choose to approach this. Some use end-of-year financial statements or specific sustainability reports. Others host ESG sections on their website, where information is kept updated. These sit alongside shorter versions of an annual sustainability reports to meet investor requirements.
The goal of reporting is to enable greater transparency and establish an avenue by which companies can communicate current trajectories and any underlying factors that have impacted progress. The use of data and analytics, through tools such as EiQ, can offer invaluable supply chain data and identify where strategies may need to be adjusted in future.
This tool has reporting and disclosure built in as a fundamental step which can help ensure ESG strategies are formalised through official reports. It can also help teams prepare external communication plans, allowing them to update stakeholders and minimise risk.
Transparency builds integrity
No matter how claims are communicated, the reality is that businesses will face scrutiny. Sustainability is a near-permanent part of political dialogue so companies must deliver honest and achievable sustainability policies. Data collection and analysis combined with clear reporting on all ESG targets will help build up brand trust and should be part of any brand's strategy.
Similarly to how food and beverage navigate food safety standards, assurance achieved through third-party verification is going to be more important than ever as companies undertake stringent sustainable practices.
If we look at ISO 14064 as an example, it provides a framework for greenhouse gas accounting and verification for organisations looking to quantify and reduce emissions. The benefits of this are clear as it validates system and process integrity as well as increases the likelihood that emissions targets will be hit. Through verification, organisations can show their integrity and have the necessary assurance of any external carbon footprint declaration, meaning accusations of greenwashing are considerably less likely.
ISO 14064 is one of many standards that support a secure and sustainable future. The Carbon Disclosure Project (CDP) – an independent, not-for-profit organisation that runs a global disclosure system to enable companies to monitor, measure and manage environmental impact – is another example of working towards a verifiable goal.
Often, CDP reports will explore company strategy in more detail when compared with finance or sustainability updates, both of which can attract investors. Working with a leading global assurance partner such as LRQA can help ensure compliance with all relevant standards. Not only this, but it can see that emissions and sustainability data are accurately verified, helping to reduce the carbon footprint both within the organisation itself and the wider supply chain.
Parting thoughts
While greenhushing may be a concern for many organisations, it could have detrimental effects on sustainability targets. As food and beverage businesses share successes and failures, it allows us to learn from the experiences of others in our industry that have faced similar challenges. Without this ability to learn, our progress will falter. It is true that greenwashing can hurt a brand's reputation, but the damage of greenhushing may be more harmful and more widespread.
The best method of withstanding scrutiny regarding sustainability is with independent, third-party verification. This way, businesses can create transparency with stakeholders and consumers, strengthening trust and bolstering their brand's reputation.
The opinions of guest authors are their own and do not necessarily represent those of SG Voice.