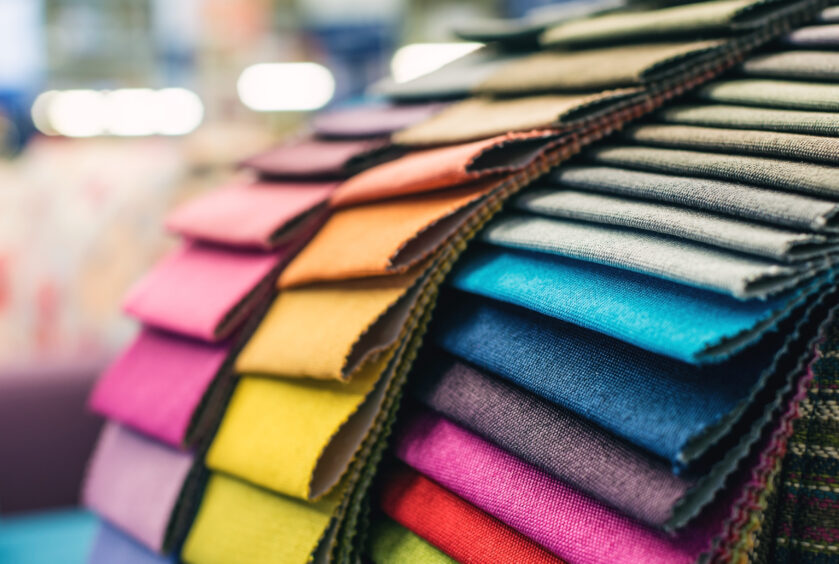 A newly published report promises to help the fashion, textile and apparel industry in improving its relationship with the natural world. 
A new report offers sector-specific guidance on the implementation of science-based targets for nature.

Fashion, textile and apparel companies are highly dependent on nature, but their current practices are destroying the very systems upon which they rely.

Contextualised support could play a crucial role in ensuring the rapid adoption of science-based targets.
The University of Cambridge's Institute for Sustainability Leadership (CISL) has published a comprehensive report, outlining the steps that ought to be taken by fashion and textile companies when adopting science-based targets for the protection and restoration of nature.  
Released at the Global Fashion Summit of 2023, the report was compiled as part of a two-year project in collaboration with Conservation International and the Fashion Pact. It has also been supported by Textile Exchange and the Science Based Targets Network (SBTN), with project funding from the Global Environment Facility (GEF). 
"The fashion industry is uniquely dependent on natural ecosystems for its materials and operations," explained Eve von Alvensleben, executive director and secretary general of the Fashion Pact. "Understanding the industry's environmental impacts and enabling businesses to take actionable and measurable strategies on nature are critical first steps to system change." 
Tailored advice for the fashion, textile and apparel sectors
In May 2023, the world's first guidance on setting science-based targets for nature was released by the SBTN. Its framework outlined a five-stage process through which companies from any industry could set realistic, measurable goals for the protection and restoration of the natural world. 
CISL's report provides more specific guidance that has been purposefully tailored towards the fashion, textile and apparel sectors. It begins with a basic introduction to the work of the SBTN, accompanied by an illustrative case study that shows how targets can be defined, established and achieved.  
Next, it explores each step of the target-setting process as it should apply to the industry's needs. For example, it explains how the SBTN's recommended materiality assessment should account for activities such as the sourcing of fibres or selling of clothes. It goes on to explore the sector-specific requirements of prioritisation, measurement and disclosure. 
Perhaps most importantly, the report offers several recommendations for actions that ought to be taken by fashion and textile companies as they attempt to achieve their targets. These are broken down into short-term and long-term changes, with examples including nature-friendly sourcing, enhanced traceability and reductions in the consumption of finite resources. It then explains how each of these actions could be effectively monitored, enabling companies to keep track of their ongoing progress. 
Finally, the report encourages greater collaboration with industry peers and other initiatives that are promoting action against nature's destruction. By joining groups such as Business for Nature or the Corporate Engagement Program run by the SBTN, it says that companies can learn from one another to ensure the industry's continuous improvement. 
Textiles, fashion and nature: it's complicated
Fashion, textile and apparel companies have a particularly complicated relationship with nature. They are highly dependent on natural materials such as cotton, rubber or animal hides, and on the ecological systems that produce their supply. From fertile land, fresh water and healthy crops to the natural services that ensure their maintenance, the industry relies on nature's survival. 
Still, the sector is destroying the very systems on which it depends. The broader textiles industry uses around 98 million tons of non-renewable resources with each passing year, the majority of which are never replenished.  
Cotton farming alone accounts for an estimated 20 million metric tons of CO2 emissions per annum, while leather production is closely linked to deforestation. During textile manufacturing, processes such as tanning or dyeing result in the pollution of local environments through the release of toxic compounds and hazardous chemicals. 
Synthetic materials also have an impact on nature, with their production requiring the continued consumption of fossil fuels while their wastage contributes to plastic pollution. Indeed, estimates suggest that between 16 and 35% of the microplastics entering the oceans are coming from manmade textiles, making them the largest single source of these tiny pollutants. 
Sector-specific guidance will provide the necessary tools
Science-based targets for nature were introduced on the back of an existing framework for the setting of climate-related goals. Recognising the interconnections between global economic activity and the natural world, they are designed to enable a more holistic approach to sustainability that spans beyond the consideration of carbon emissions. 
When it comes to fashion and textiles, these interconnections are abundantly clear. Any company with half an eye on its supply chain will be aware of the challenge at hand.  While the same could be said for industries such as agriculture, mining or energy, actors in other sectors may be suffering a form of corporate blindness. 
No matter which end of the spectrum, sector-specific guidance could be incredibly useful. In industries such as fashion and textiles, where nature is visibly present as an extremely complex issue, tailored advice may serve as a guiding light. In those that are yet to form an understanding of the problem, targeted instructions may provide a nudge in the right direction. 
SGV Take
Given that science-based targets for nature have only recently been developed, most companies are yet to engage. Tailored support could be crucial in ensuring their rapid adoption by providing contextualised guidance on what must be done.