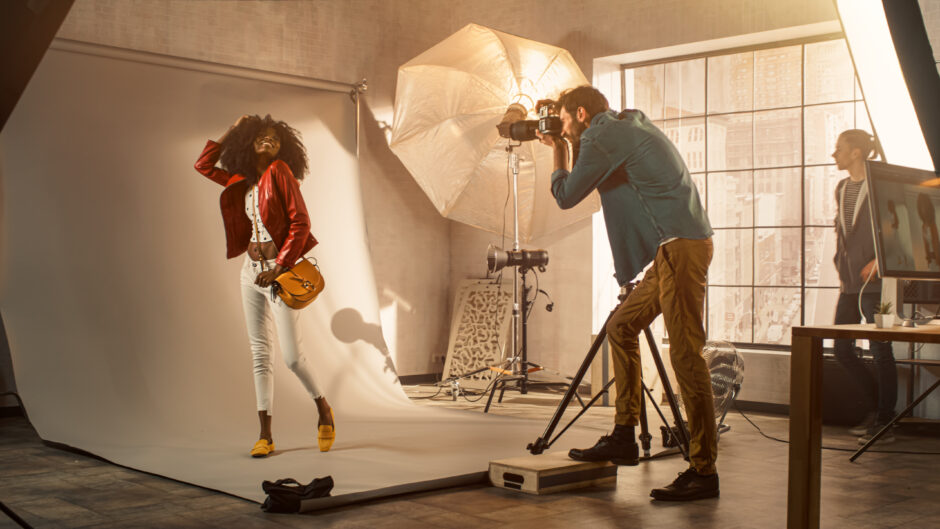 A newly issued guidebook will help fashion communicators to harness their power for the promotion of sustainable values.
The newly published Playbook offers practical advice on how fashion communications can help to promote a sustainable future.
Fashion communicators are compromised by the need to develop sustainable narratives while accurately reflecting the sector's practices and avoiding accusations of greenwash.
While it makes sense to harness the industry's influence, sustainable messaging must be underpinned by real-world action.
The UN Environment Programme (UNEP), in collaboration with UN Climate Change's Fashion Industry Charter, has released new guidance on how the sector's communicators can align their output with global efforts to ensure a sustainable future. 
"There is so much power in the stories fashion tells," said Daniel Cooney, UNEP's director of communication. "If the fashion sector is to meet its sustainability targets, we need its enormous marketing engine to redirect its efforts towards sustainable consumption." 
"But there is a notable void for participation in this change from communication stakeholders," he continues. "The Sustainable Fashion Communication Playbook provides the practical guide that is needed. Importantly, it highlights how there is scope for huge creativity to envision and realise the world we want to live in." 
Comprehensive guidance for fashion sector communicators
The Sustainable Fashion Communication Playbook provides practical guidance on how the industry's communicators can promote a sustainable agenda by countering misinformation, minimising the promotion of overconsumption, encouraging aspiration to more sustainable lifestyles and empowering consumers in their role as active citizens. 
It includes several case studies, providing clear examples of best practice, as well as lists of dos and don'ts that can be quickly referred to. Overarching recommendations include the provision of scientific evidence and the promotion of sustainable behaviours and practices.  
Communicators are also advised to portray alternative ideals of status and success, replacing the idea that more is better with an aspirational concept of sustainable and ethical living. Last but not least, they are shown how to mobilise consumers as powerful agents with a voice to be heard by businesses and regulators alike.  
The Playbook is to be used by consumer-facing communicators from across the global fashion industry. Its broadly targeted audience includes those employed by brands or retailers in fields such as marketing, public relations and creative direction, as well as independent workers, media publications, advocacy groups, educators and other relevant agencies.  
Furthermore, the Playbook is not specific to organisations of a particular size, so it could be used by anyone from sole traders and freelancers to multinational corporations. Those that wish to adopt its guidance are invited to attend a virtual masterclass, which will run across several regions towards the end of 2023. 
It's time to talk fashion
The fashion industry comes in second place as one of the world's most polluting industries, accounting for up to 8% of greenhouse gas emissions. Textile production consumes around 98 million tons of non-renewable resources per year, including 215 trillion litres of fresh water and almost 60 million tons of oil. 
With negligible rates of recycling, the industry is also responsible for an enormous volume of waste. From the toxic compounds and hazardous chemicals that are leaked during manufacture to the microplastics released when synthetic textiles are washed, fashion's footprint is hard to ignore. 
In recent years, as consumers' demand has shifted towards more sustainable choices, actors within the sector have attempted to clean up their image. New business models, dedicated collections and alternative materials have been launched, accompanied by expensive campaigns promoting their values. 
Still, there is a lack of alignment between fashion communications and the sustainable future they promise. The industry relies on unsustainable patterns of consumption and production, with much of its product being cheaply made, quickly sold, barely used and inefficiently wasted. 
Around the world, new legislation is being developed to ensure that consumers and investors are aware of fashion's reality. In Europe, for example, textiles have been identified as one of the core value chains to be addressed during the shift to a sustainable, circular economy. This is reflected by the Circular Economy Action Plan and its Strategy for Sustainable and Circular Textiles. Corresponding with each of these frameworks are a number of relevant initiatives, including the Corporate Sustainability Reporting Directive, the Corporate Sustainability Due Diligence Directive and the Green Claims Directive.   
In the UK, meanwhile, the Competition and Markets Authority has conducted a thorough investigation of misleading claims made by several major fashion brands. Having published its Green Claims Code back in 2021, the country's watchdog has warned that unsubstantiated messaging may fall in breach of its laws on consumer protection. 
Such allegations of greenwashing may result in reputational damage, financial penalties and untold losses in brand value. On the other hand, genuine examples of progress must be shared and encouraged without the fear of being rebuked. 
Transforming the fashion narrative
Despite the increased criticism of fashion's impact, the industry has maintained its influence over everyday life. With its enormous marketing engine, fashion plays a critical role in the shaping of popular culture and public narratives. Glossy pages, flawless images and exclusive luxury stores are held up as symbols of commonly shared aspiration. 
The new Playbook is intended to harness this power for the promotion of alternative lifestyles and practices. By redirecting their focus to align with the vision of a sustainable, circular future, it suggests that fashion communicators hold a unique opportunity to encourage transformative change. 
SGV Take
There is a lot to be said for making use of existing resources when driving towards an alternative future. Given that the fashion industry has already established its influence, it makes sense to use its clout as best we can. 
Still, there is only so far we can go by talking the talk. Although it would be lovely to have companies, shareholders, consumers and regulators equally on board with the sustainable transition, such consensus must also be achieved through practical actions in the real world.