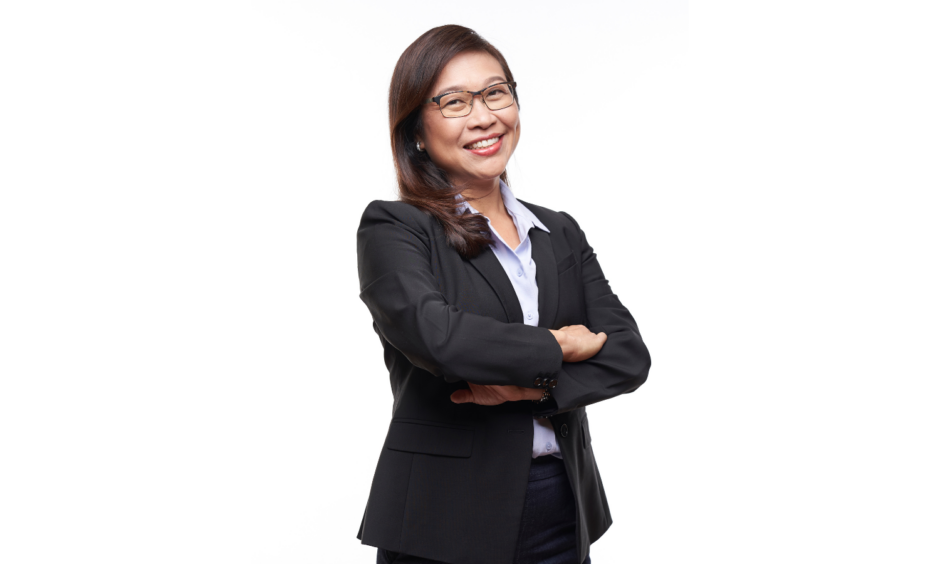 Carrie Kwik, executive director, Europe, Singapore Tourism Board (STB), illustrates some of the strategies that Singapore has in its journey to become a sustainable tourist destination.
As travelling more sustainably continues to be top-of-mind for travellers, destinations should be prepared to address this trend.
Singapore's tourism sector is guided by plans that set out actionable strategies for the tourism sector, which contribute to national-level sustainability goals to advance the country's sustainable development.  
With Singapore certified as a sustainable destination, Singapore is on the right track to become a "City in Nature, where Large Experiences come with Small Footprints".  
The focus on sustainability and sustainable travel has been top of mind for travellers since before the pandemic. In 2023, 80% of travellers confirmed that travelling more sustainably is important to them, with 76% wanting to travel more sustainably over the next year. Destinations should be prepared to address the rise in sustainable travel as responsible global citizens, and to remain competitive and attractive to travellers.  
Specific to Singapore, STB found that up to 61 million visitors were interested to travel to Singapore more sustainably in the next decade. Our tourism businesses must therefore do more to internalise sustainability as part of their offerings and contribute to making Singapore greener and more liveable.  
Stewarding Singapore's tourism sector towards sustainable tourism
STB worked closely with tourism stakeholders to develop the Tourism Sustainability Strategy as a strategic long-term plan for sustainable tourism. We also jointly worked with industry associations on industry-specific Sustainability Roadmaps for Hotels and MICE (Meetings, Incentives, Conventions, and Exhibitions). We are now closely implementing these strategies with our stakeholders.  
Our commitments, in alignment with the Singapore Green Plan 2030 which is Singapore's whole-of-nation movement to advance our national agenda on sustainable development, include:
Supporting tourism businesses across all stages of their sustainability journeys. Tourism businesses can tap into STB's Tourism Sustainability Programme to obtain funding support to develop their sustainability strategy, pursue sustainability certification, and adopt solutions to improve productivity, competitiveness and make their businesses more sustainable in the long run.
Having concrete targets for hotels and MICE stakeholders, such as on sustainability certification. For hotels, 60% of hotel room stock in Singapore is to achieve internationally-recognised hotel sustainability certification by 2025. For MICE, purpose-built MICE venues and 80% of Singapore Association of Convention & Exhibition Organisers & Suppliers (SACEOS) members are to obtain sustainability certification by 2025.
To support the local community and showcase our cultural heritage, STB also facilitates job matching and upskilling of locals to meet evolving demands through the Tourism Careers Hub, spotlights 100 local heritage brands globally through the Made with Passion initiative, and supports visitor experiences that showcase the country's diverse cultures such as annual light-ups and celebrations in cultural precincts. 
Earlier this year, Singapore was certified as a sustainable destination based on the Global Sustainable Tourism Council (GSTC)'s Destination Criteria, affirming that we are on the right track to becoming a sustainable urban destination.  
Supporting sustainable tourism on a global level
To play our part in contributing to sustainable tourism globally, STB is supporting the GSTC to develop new sustainability standards for MICE and Attractions, which will serve as global standards for the two industries. STB, together with local industry associations, the Singapore Association of Convention & Exhibition Organisers & Suppliers and the Association of Singapore Attractions, will provide feedback and industry expertise for the draft Criteria, as well as to encourage industry adoption when ready.  In November 2024, Singapore will also host the GSTC Global Conference to further global discussions on sustainable tourism. 
By working closely with our tourism stakeholders to contribute to our nation's move towards a greener future, we hope it will inspire more tourism businesses and destinations to contribute to a more sustainable world.  
The opinions of guest authors are their own and do not necessarily represent those of SG Voice.