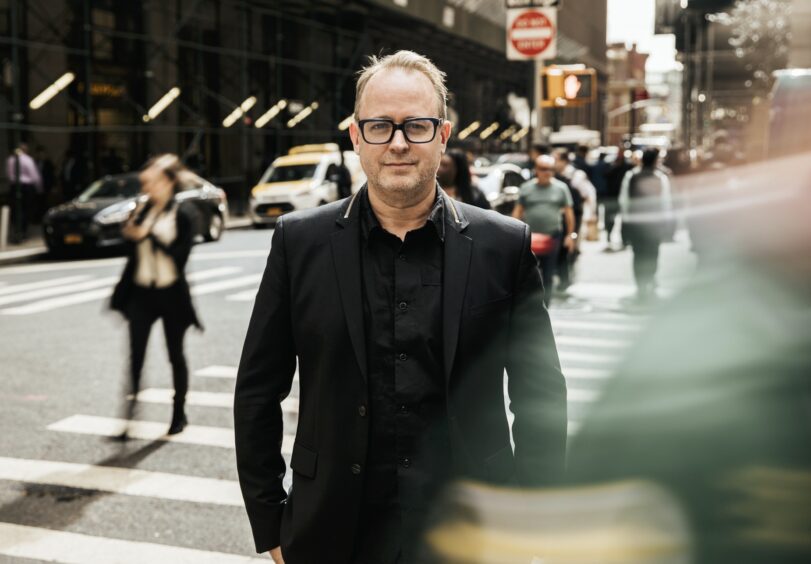 Climate change is an issue that has the potential to radically affect the way we live, work, and thrive on our planet in the very near future. Steven Cornwell, global director of brand experience at global place consultancy ERA.co explores the role of innovation in sustainable urban development.
Cities are responsible for 75% of global CO2 emissions, with transport and buildings being among the largest contributors.
The IPCC says that multiple city-scale projects can have cascading effects and provide significant progress towards the Paris Goals – but they must be fit for purpose in terms of human life, work, health and leisure.
SDG 11 is aimed at making cities more resilient and green, as they must be able to adapt to climate change while remaining liveable.
According to the Institute for Transportation and Development Policy, sustainable development is the way forward to mitigate the negative effects of climate change.
Innovation is driving a movement towards sustainable urban planning and development, changing the way we live and work within spaces and the way our urban centers look and feel.
There have been many smart solutions brought to the table for the urban sustainability
challenges we face, with disruptive innovators providing ideas that take into account the social, environmental, and financial needs of urban dwellers.
ESG
From an environmental, social, and governance (ESG) standpoint, the word "sustainability" may have multiple definitions. Yes, sustainability is important when discussing climate change factors, but the sustainability of financial sectors and businesses — not to mention stockholder relationships — also comes into play.
Environmental factors are important to financial stakeholders because natural resources could be viewed as a kind of finite capital. Pollution, scarcity of resources, and the bad press that can come with ignoring the very real issue of climate change are all considerations within the sphere of financial support for new sustainable urban development.
From a social perspective, the input and effect that decisions have on communities, consumers, employees, and even contractors are important considerations within any grand urban planning scheme. Much like environmental factors, adverse effects on people already inhabiting a space or the people tapped to build the new, sustainable environment could throw a wrench in plans before they can even break ground.
Lastly, solid and integrity-informed governance is crucial to the success of an innovative urban plan built around sustainability. A company or financial institution not known for having a strong integrity track record will need to earn the trust of the project stakeholders. Much like environmental factors, the issue of governance comes back to reputation matters.
Smart solutions begin with an idea, but a focus on ESG is necessary for those smart ideas to eventually be executed.
Sustainability challenges
Creating sustainable urban environments may sound like an easy answer to climate change, but developing these systems can be challenging. Sustainable urban planning involves looking at how land is utilized, access to transportation, amenities, and infrastructure.
Everything that goes into sustainable urban development must have a positive impact on the people who live and work there. Challenges arise when systems that are currently in place or hard to work around continue their negative effects on the environment, the people, and those trying to pivot the systems in the right direction.
Suburban sprawl is one such issue. Sustainable developments focus on tight-knit, walkable communities, but suburbs are typically anything but walkable — rather, they are designed to be away from the hustle and bustle of urban life, and are entirely car-dependent.
By focusing on planning efforts that emphasize walkability and environmentally-friendly mass-transit options, the burden of suburban sprawl's emphasis on car use can be lessened in impactful ways. Governance can play a key role here regarding the enactment of zoning laws, limits on building permits for suburban areas, and creating boundaries to sprawl that protect the environment, such as protected lands and wilderness areas.
Other challenges may include issues of sanitation or air and water quality. However, they can be addressed through programs and incentives that keep materials in use through recycling programs, water management programs that are built to last, and sustainable air quality programs such as green grid roofs and public gardens.
Sustainable urban placemaking
The concept of placemaking is not new. Jane Jacobs, author of "The Death and Life of Great American Cities" and Holly Whyte, author of "The Social Life of Small Public Places," both spoke at length about the concept of placemaking. A precursor to human-centered design, placemaking centers the focus of urban design and strategy in one place: the end user. When sustainability becomes a factor, that focus does not change.
To build a better world in the face of climate change, we must return to a placemaking approach that puts the lives, wellness, and needs of the community and the people at the center. Today, digital technology has armed us with the ability to study human behavior and needs more than ever before. That meaningful insight has allowed us to design urban developments that meet the needs of those living in them, while still moving the needle towards sustainability.
Many challenges we face can be considered short-term, and innovators continue to develop spatially and culturally significant answers to these short-term challenges.
As our world changes, so must the way we think about urban design and planning, as
continuing the way things have always been will only lead us down an unsustainable path. Sustainable development and urban systems that provide solutions to climate change challenges are the best way forward for a brighter future.
The opinions of guest authors are their own and do not necessarily represent those of SG Voice.