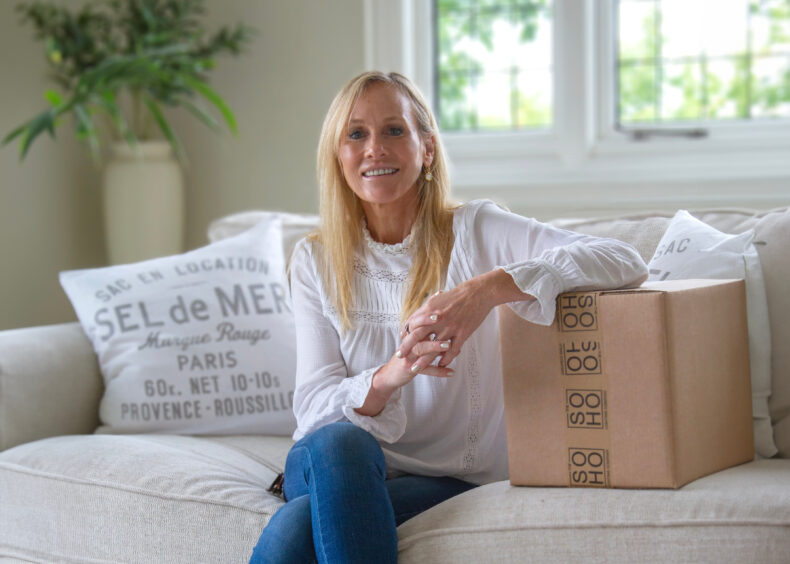 Manufacturing companies face a unique set of challenges in achieving net zero emissions and other sustainability goals. Lee Lovett, co-founder of London and Cornwall-based lighting maker The Soho Lighting Company, outlines five ways that British manufacturers can weave sustainability practices into the fabric of their businesses. 
UK manufacturers can enhance their sustainability credentials by embracing circular economy principles throughout the design and production process. 
For manufacturers, focusing on extending the life cycles of the products they make is key to reducing negative impacts on the environment. 
A culture of sustainability can be cultivated by focusing on continuous improvements, a holistic approach, and working with like-minded partners. 
Adopt circular economy principles
Embracing circularity is a real game-changer for British manufacturers aiming to enhance their sustainability. Circular economy principles can be embedded into multiple stages of the manufacturing process. At The Soho Lighting Company, we take a four-step approach:
Design form: to help future-proof our products and extend their lifespan, we design components that can be repaired, replaced, exchanged, serviced and/or upgraded. We also follow the ethos of "design once, use many".
Design function: we consider the technical efficiency of our lighting: our products are designed only to work with ultra-efficient LED bulbs and we are collaborating with award-winning Enkin technology to create the gold standard in energy-efficient dimming toggle switches – eradicating the failure, flickering and energy leakage issues of traditional dimmers.
Material selection: we source high-quality natural materials, trace their origins where possible, and actively seek out recycled materials. As part of the Selfridges 'Let's Change' campaign, our Ocean collection uses discarded plastics and fishing nets salvaged from the sea – recycled into 3D printing fibre for our pendant shades.
Manufacturing method: we believe it is essential to create as much as we can in the UK, while embracing new technologies and methods and melding them with traditional British artisan craftsmanship.
Think local
By reducing dependence on long-distance transportation and promoting local sourcing, companies can significantly decrease their carbon footprint. Furthermore, through building partnerships with nearby suppliers and establishing local production hubs, manufacturers can enhance supply chain efficiency, reduce lead times, and support the local economy.
Soho Lighting's warehousing and manufacturing operations are based in Cornwall, which leads the UK in electricity generation from solar PV and is third in the UK for electricity generation through onshore wind. Our purchase and use of salvaged fishing nets from Newlyn Harbour means that disused netting now has 'value'.  No longer being dumped in the sea, discarded netting is now being recycled into the 3D-printed fibre from which we create beautiful pendant lights – supporting the local community and reducing our carbon footprint. 
Being a lighting manufacturer, there are a few components that we cannot source domestically – but, as far as possible, we work with local and UK suppliers and are committed to supporting British skills and artisanship. We are proud members of Made in Britain, which brings together close to 2,000 British SME manufacturers by their licensed use of the Made in Britain collective mark. 
Prioritise product life cycles
Product life cycle assessments help manufacturing companies better understand the environmental impact of their products from cradle to grave. By assessing factors such as raw material extraction, manufacturing processes, product use, and end-of-life disposal, companies can identify areas for improvement and develop more sustainable product designs. 
At Soho Lighting, designing robust circuitry with high-quality components goes a long way to extending the lifespan of our products. We also conduct rigorous testing of our components and build-in levels of circuitry protection – such as thermal fuses and surge protection – because overheating is a common cause of component failure. Where possible, we incorporate materials that can themselves be readily recycled at a future date. 
Push the envelope with packaging
Eco-friendly packaging materials, such as biodegradable or recyclable options, are now widely used. Manufacturers can do even more in this regard by exploring innovative packaging designs that optimise material usage and incorporate further recycled content. Implementing packaging waste reduction initiatives, such as light weighting and right-sizing packaging, can also lead to cost savings and improved logistical efficiency.
Since launching Soho Lighting in 2018, we have provided recyclable, plastic-free packaging for our switches and sockets. We are efficient with our sizing and use shredded disused cardboard boxes, from our own business and other local businesses, to pack our products. We are constantly exploring alternative options to polystyrene packaging for heavy brass and glassware, including current research into mushroom and coconut husk-based products, as we are committed to fully eliminating all plastics from our packaging by the end of 2024. 
Focus on energy efficiency
Beyond transitioning to renewable energy if possible, UK manufacturers can also reduce their environmental impact by prioritising energy efficiency. Investing in energy-efficient technologies, such as advanced machinery and automated systems, can optimise energy consumption while maximising production output.  
As a lighting manufacturer, energy usage is core to the use of our products – we believe this heightens our environmental responsibility. We monitor our own energy consumption closely and identify ways to reduce usage. Soho Lighting is on a journey to becoming a registered B Corp, so we are constantly assessing our carbon footprint and working to offset our energy usage and our impact on the environment. 
Create a culture of sustainability
Crucially, we place strategic importance on finding the right partners to support our supply chain, selecting companies that are focused on sustainable manufacturing processes and environmental concerns, and we audit all our suppliers on an annual basis.   
Sustainability is a value woven throughout the fabric of our business and – despite the challenges in achieving net zero that exist for all manufacturers – we believe that taking a holistic approach, constantly assessing where we can make additional changes and improvements across the entire business, ensures that we will continue to achieve our goals.  
The opinions of guest authors are their own and do not necessarily represent those of SG Voice.