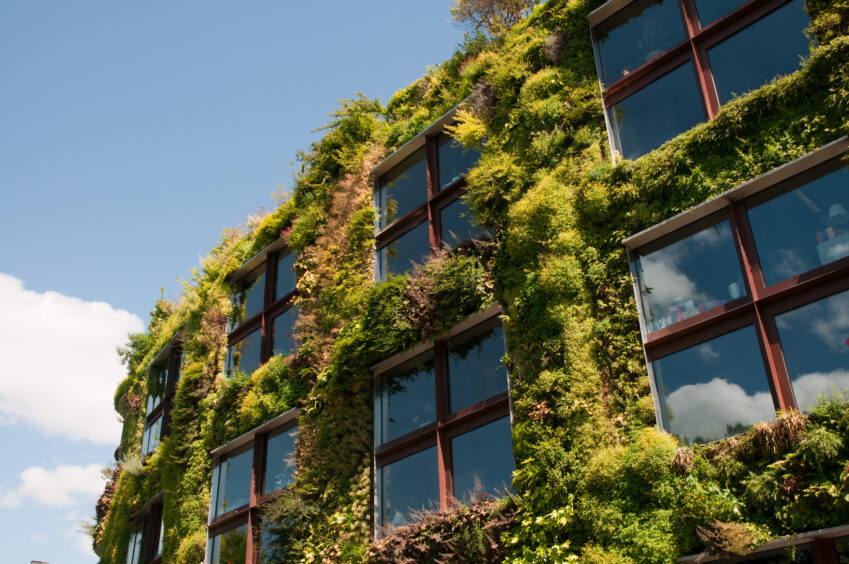 The UK Government has launched the UK Business Climate Hub to help companies in their sustainability journey.
The suite includes tools such as a free carbon calculator and advice on a range of issues.
It is intended especially for smaller companies, which often lack the resources to achieve climate goals.
The initiative will help UK companies to not only address their climate impacts, but also cut costs and attract more customers.
UK businesses will be able to access advice and support to reduce operational costs while cutting their carbon emissions.
What is the UK Business Climate Hub?
The suite includes tools such as a free carbon calculator and advice on everything, from sourcing products from green suppliers and reducing emissions from freight and logistics to the most cost-effective ways of installing solar panels and electric vehicle (EV) charging points. 
Beyond addressing energy usage, companies can access support on getting business grants, green loans and financing for a retrofit, buying credible carbon offsets, getting low-carbon product labels and certifications as well as reducing waste and recycling more.
It is intended particularly for the country's 5.5 million small and medium-sized businesses (SMEs), with business and industry accounting for around 25% of emissions. Research shows that 90% of SMEs are keen to tackle climate change, but find it difficult to know how or where to start to find the right solutions to reduce their carbon footprint.
National Chair of the Federation of Small Businesses, Martin McTague, said: "SMEs recognise their role in net zero but many still find it challenging to access the relevant support and resources to play their part. This new official platform for advice and support will really help."
"In addition to helping small firms become more energy and resource efficient, the hub also has the opportunity to empower small firms to take ambitious steps towards net zero, ultimately ensuring that they also benefit from the economic opportunities created in a net zero economy."
How can these measures cut costs?
Cutting energy usage goes hand in hand with reducing emissions. For example, switching to EVs can not only cut running costs but also lower servicing and maintenance costs by around 40% compared to petrol or diesel cars, while giving drivers fuel efficiency training can help save companies an average of 15% on fuel use and carbon emissions in transporting goods.
Moreover, with up to half of companies' overall electricity bill coming from lighting, making changes such as switching to LED bulbs can help shave up to 40% off bills. Going green is also a way to attract more customers, as 85% of consumers are more likely to buy from a business with a reputation for sustainability.
The energy transition is bringing huge opportunities: in 2020 the UK was estimated to already have over 400,000 jobs in low-carbon businesses and their supply chains across the country, with turnover at £41.6 billion. Over 80,000 green jobs are currently being supported or are in the pipeline because of new government policies since 2020, with that expected to increase to as many as nearly half a million by 2030.
Businesses want action
The project is endorsed by business leaders and ministers on the new Net Zero Council and comes as the organisation calls on business representative organisations across the country to take concerted action to plan to reduce their members' emissions. The group, comprising chief executives from major companies including Co-op, HSBC (LSE:HSBA), Siemens and Cemex (NYSE:CX), have developed a new business roadmap framework to help empower businesses to work with others in their sector to create tailored action plans for their own industry to decarbonise.
Co-chair of the Net Zero Council, Co-op group chief executive Shirine Khoury-Haq, said: "None of us will get to net zero without all of us getting to net zero, so ensuring that every business and every sector has a clear plan for delivering this non-negotiable target is key. I hope the UK Business Climate Hub will be a valuable tool for business leaders looking for guidance and support in this vital endeavour."
SGV TAKE
SMEs in the UK are grappling with rising operational costs, the cost of living crisis affecting purchasing power and stakeholder pressures to establish and achieve climate goals. The sustainable transition can be overwhelming for companies with limited resources, and providing access to trusted information can play an important part in supporting everyone to get there.