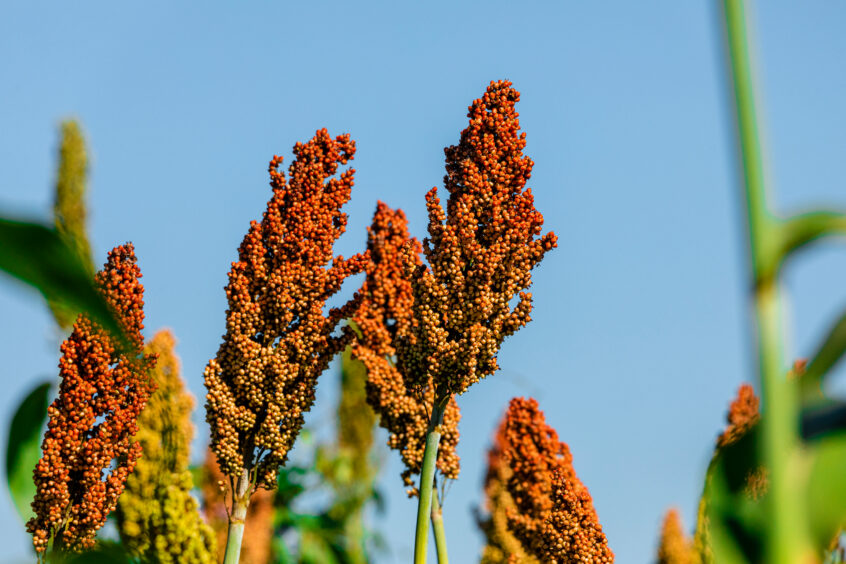 The Nature Positive Initiative has been launched to drive alignment around the definition, integrity and use of the term 'nature positive' and support broader, longer-term efforts to deliver nature-positive outcomes.
A coalition comprised of 27 of the world's most prominent nature conservation organisations has launched a new initiative to promote nature-positive action in the face of rising biodiversity loss.
'Nature positive by 2030' is intended to measure global efforts in biodiversity loss reversal, in a similar fashion to the 1.5ºC goal for temperature rise reversal.
In the wake of a global agreement for nature, this initiative hopes to drive alignment across a multitude of actors to support, advocate and implement positive action for a nature-positive outcome.
The new initiative was launched by a coalition of the world's largest conservation organisations, institutes, business and finance coalitions, including the African Natural Capital Alliance, Capitals Coalition, WWF and the Taskforce on Nature-related Financial Disclosures (TNFD), with the goal of halting and reversing biodiversity loss by 2030.
By driving alignment, support and integrity around the concept of becoming 'nature-positive', this initiative envisions long-term gains in the diversity, wellbeing and resilience of various species, ecosystems and natural processes.
What does nature positive mean?
To be 'nature positive' requires that action is taken to actively reduce one's impact on nature and reverse the risk of biodiversity loss, as species and ecosystems should be growing rather than declining. In a nature positive economy, private and public actors take action at scale to minimise and, where possible, end the degradation of nature, to pursue its regeneration and boost its contribution to society.
While much of the global efforts on the environment so far have been about reducing emissions, focusing on net zero alone will not achieve global ambitions to limit global warming to 1.5°C. Indeed, climate and nature are interconnected and interdependent: for example, nature absorbs roughly half the world's CO2 emissions every year. 
Momentum has been building recently as more people grow aware of the urgency of this issue. Indeed, over 50% of the world's GDP depends on natural capital and biodiversity according to World Economic Forum (WEF) estimates. The Global Biodiversity Framework (GBF) at COP15 in Montreal declared that protecting nature and preserving biodiversity requires that investors and businesses integrate these issues into their strategic planning.  
Recent studies, however, noted that nature still remains an ignored issue for many major companies, in spite of its essential role in their practices and people. Around 90% of total biodiversity loss can in fact be attributed to the poor management of resources on behalf of companies, which were yet to commit to nature-positive trajectories.
What is the initiative?
The Nature Positive Initiative advocates for the complete implementation of the Kunming-Montreal Global Biodiversity Framework by governments and other stakeholders. This, in the words of Nature Positive Initiative convenor Marco Lambertini, "must be the focus and catalyst for action from all sectors so that by the end of the decade we will have more nature in the world, not less, for the world to be a safer place for all of us".
The overall goal is to drive alignment and synergies across a multitude of actors who will advocate, support and implement actions towards a nature-positive outcome of halting and reversing nature loss by 2030. 
According to its signatories, the use of the term 'nature positive' has grown without a clear and aligned understanding among business, finance, government and civil society actors about what the phrase represents and does not represent. Ensuring clarity and preserving the integrity of the definition is now a priority to ensure the necessary actions and accountability, they noted.
Inspired by the 1.5ºC limit for temperature rise set by the Paris Agreement, it proposes an equivalent way of conceptualising and measuring the loss of biodiversity on a future timescale as a global goal for nature. 
By promoting the integrity and usage of nature positive as a common definition, metrics and standardised tools that enable the appropriate measurement of the impacts on nature at the actor level, this initiative intends to make nature positivity into a measurable global goal for the private sector, financial institutions, governments and stakeholders. 
Looking ahead to the TNFD framework
The initiative comes weeks before the launch of the final recommendations of the TNFD, reflecting an increasing demand for attention to nature and biodiversity issues. We need to take action urgently to avoid environmental damage that could be irreversibly dangerous for nature, humanity, and economic prosperity. 
Recognising the acute effects of nature-related risks through the institution of frameworks, targets and metrics that measure the impact of financial and business organisations on a global dimension represents a crucial step towards achieving the goals set at COP15. 
In the wake of a global agreement for nature, this shift in thinking of sustainability as intricately connected to nature and biodiversity, not only to energy and materials, can be implemented through the appropriate tools and drive alignment across a multitude of actors to implement positive action for a nature-positive outcome. 
SGV TAKE
This newly-announced Nature Positive Initiative presents a step forward in standardising what nature positive means for all actors involved. Due to the fact that nature and biodiversity goals are often cast aside in favour of energy targets such as net zero carbon goals, it is crucial to take immediate, comprehensive action and avoid silos.   
For companies, embracing nature positivity allows them to better understand the risks and opportunities arising from a changing climate which, when acted upon, present the possibility for long-term changes to increase their longevity.