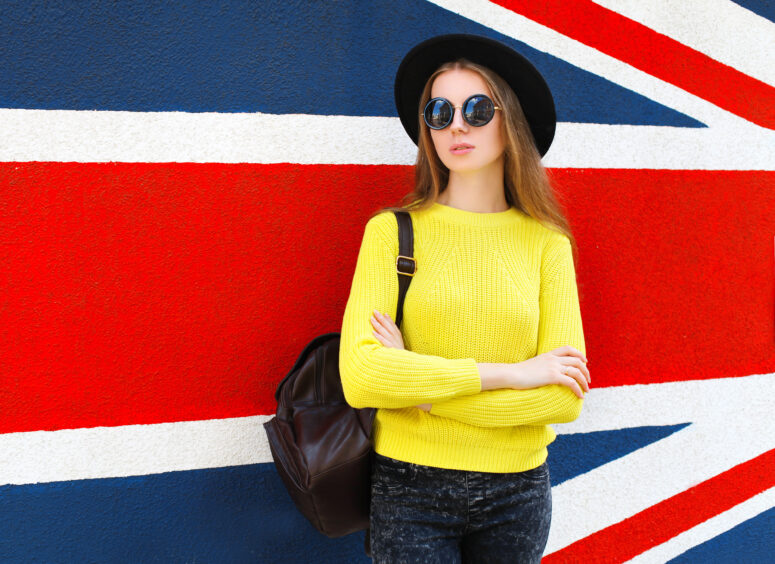 The UK Fashion & Textile Association (UKFT), in partnership with the British Fashion Council (BFC), has launched a new programme to foster a network of innovation in circular fashion. 
The Circular Fashion Innovation Network will convene relevant industry stakeholders for the creation and development of circular fashion solutions.

Linear models of production, consumption and waste are simply incompatible with a sustainable future.

A circular system offers new opportunities, but it will only be achieved through truly collaborative action.
Funded by UK Research and Innovation (UKRI), the Circular Fashion Innovation Network will create a thriving ecosystem of industry players, academic researchers, entrepreneurs, investors and other relevant stakeholders. With its support, participants will collaborate on the development of sustainable, circular solutions. 
"It has never been more important to combine knowledge and networks to tackle the challenges of sustainability," said Adam Mansell, chief executive of the UKFT.  "We're excited to work with the BFC to support our industry to connect, collaborate and share experiences to build the most resilient, sustainable and competitive sector." 
Six priorities of circular fashion
The Circular Fashion Innovation Network will sit under the Institute of Positive Fashion, with the BCF and the UKFT acting as co-chairs. Its initial Advisory Board comprises stakeholders from across the fashion industry, some of whom will serve as working group leaders taking charge of a particular theme. 
Having launched with £1.8 million in funding from UKRI, the programme is expected to run for two years. Over this period, participants will work in cohesion to develop new technologies and novel approaches that would support a circular fashion economy. 
Six working groups will be created, targeting the priority aspects of circular fashion. Up first are 'sustainable manufacturing', 'recycling infrastructure' and 'circular business models'. Once work has begun in each of these areas, groups will be set up to explore the opportunities of 'novel technology', 'green growth' and a 'diverse and future-proof workforce'.  
Nigel Lugg of Shotley Consulting is to lead the group on sustainable manufacturing, seeking to reduce the industry's impact by strengthening its supply chain resilience, forging deeper connections between different parties and scaling the adoption of digital traceability tools.  
The group on recycling infrastructure will attempt to optimise circular processes, develop new partnerships and build the foundations for extended producer responsibility. It will be led by Gavin Graveson, senior executive vice president of Veolia's (EPA:VIE) Northern European division. 
Kathleen Mitchell, commercial director at John Lewis & Partners, will be leading the group on circular business models. Together, group members will focus on the reduction of waste and over-production through the development of alternative practices and consideration of regulatory measures. 
Leaders of the following groups have not been announced, but their contribution is equally vital. The novel technology team will work on scaling and integrating technological support for circular fashion while the green growth group will ensure the economic viability of a circular system that provides sustainable livelihoods. Finally, the group pursuing a diverse and future-proof workforce will create new opportunities for sustainable upskilling and develop a pipeline of talent. 
"Collaboration has always been our guiding principle," explained BCF chief executive Caroline Rush. "Our cross sector advisory board will combine and advance novel technologies and approaches, which we hope will create a world-class blueprint here in the UK." 
Linear trajectory leads to catastrophe
The global fashion industry is estimated to account for around 10% of global pollution, taking a close second position behind aviation. Its supply chains are rife with severe ecological consequences, from the production of textiles to the mountains of discarded clothing. 
Natural fibres consume enormous amounts of land, water and chemical inputs, but synthetic alternatives are made through intensive industrial processes that rely on the continued extraction of oil and gas. Estimates suggest that textile manufacturing consumes an annual 98 million tons of non-renewable resources, while almost 60 million tonnes of oil went into synthetics during 2020 alone. 
Despite the volume of resources consumed, the vast majority of textiles end up as waste. Around 80% of used clothing is downcycled, exported or landfilled, while up to 25% of initial production materials are wasted during the manufacturing process. 
Once discarded, unwanted garments continue to impact the planet. Chemical dyes and plastic components tend to leach into the surrounding environment, contaminating valuable ecosystems and affecting the health of animals and humans alike. 
This linear model of extraction, production, consumption and wastage has been further accelerated by the rise of fast fashion. Clothing has become an underutilised commodity, with most consumers owning more items than could ever be needed. 
As the situation continues to spiral, we must also consider the economic costs of an inefficient, linear system. In the UK alone, councils are spending up to £67 million per year in order to manage the increasing volume of textile waste. Globally, around $500 billion is lost on an annual basis as garments are wasted without even being sold.   
Furthermore, the physical impacts of climate change are eating into the availability of fashion's primary resources. Supply chains are increasingly being disrupted by unprecedented weather conditions, complicating the growth of agricultural crops and the operation of industrial sites.  
Declining supplies and the corresponding introduction of new legislation is bound to lead to an increase in costs. Fashion companies may struggle to cope, unless they engage with sustainable, circular solutions. 
Circular system holds new opportunities
The transition to a circular system should not be seen as a burden, however. According to the Ellen MacArthur Foundation, the opportunities of circular fashion could be valued at a staggering $700 billion by 2030. 
These potential opportunities are largely being driven by dramatic shifts in market demand, as consumers grow more loyal to brands that can offer sustainable products or services. In many cases, they may even be willing to pay premium prices for more sustainable clothing. 
Circularity can also help in avoiding the reputational and regulatory risks of new legislation. In order to align with European policy measures, for example, fashion companies will be expected to meet a wide-spanning range of design requirements, waste management targets and so forth. Of course, they will also have to comply with the same reporting regulations as other companies, enabling circular efforts to be proudly displayed. 
Already, major brands are introducing more circular products and services. Whether it be the development of new design standards, investment in alternative materials, or the launch of their own resale platform, they are beginning to explore a number of promising solutions. Just last year, research from McKinsey revealed that 60% of surveyed fashion executives are actively exploring circular recycling technologies. 
By creating a collaborative network of circular innovators, the BFC and UKFT hope to take advantage of these opportunities. With their expansive ecosystem and focus on priority areas, they intend to boost the UK fashion industry and secure its place in tomorrow's sustainable future.  
Ultimately, the same blueprint could be applied all over the world, transforming global fashion as it has come to be seen. 
SGV TAKE
The fashion sector's influence spans far across the globe, perforating the lives of consumers and bleeding into industries such as agriculture, retail and energy. Valued at approximately $2.4 trillion, it employs a whopping 300 million people worldwide. 
Given its reach, any hope of transition will depend on the coming together of various stakeholders. The impacts of fashion cannot be solved by any player alone, and collaboration will be needed to ensure that there are no adverse consequences such as the loss of critical livelihoods. 
With the launch of the Circular Fashion Innovation Network, we can hope to see progress being made. Its collective approach may help to catalyse the sharing of knowledge and the emergence of new ideas, which could then have an influence not only in other locations but also on consumers' behaviour and the practices of interconnected industrial sectors.