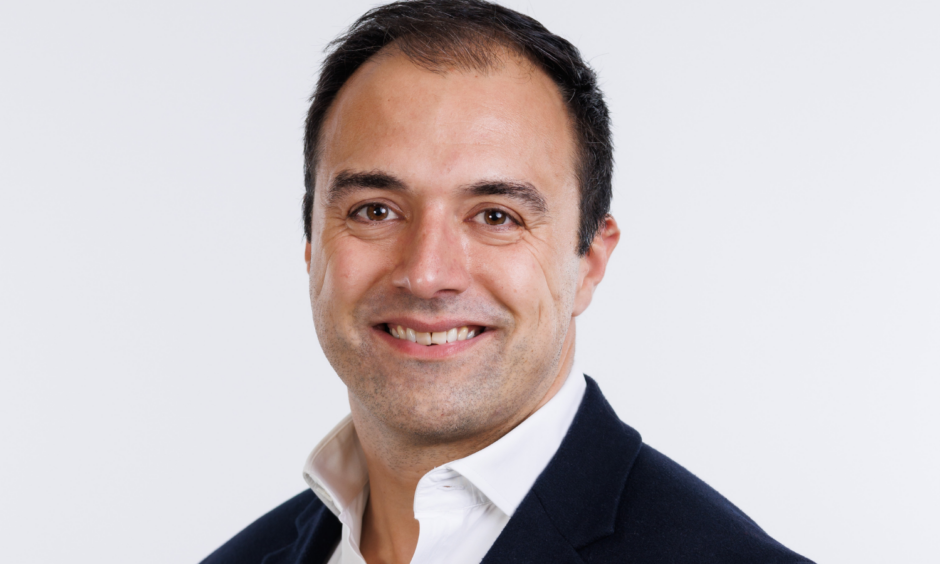 With the week now underway, Glyn Richards, sustainability director at Bupa, shares his thoughts on key areas of focus, desired outcomes and whether there is reason to be optimistic ahead of COP28.
New York Climate Week is a key milestone on the road to COP28 and presents an opportunity to lay the groundwork for significant action at the Summit in December. 
Businesses have an opportunity to collaborate across different sectors and borders, and leverage diverse expertise to find new ways to accelerate progress. 
There was clear momentum at London Climate Action Week and there's an even bigger sense of ambition for New York. The clock is ticking and there's a clear need to increase the pace of change now.  
In recent weeks, there have been more extreme weather events impacting communities around the world. New temperature records and devastating wildfires, floods, typhoons and hurricanes are fuelling stronger calls for action from climate change advocates, organisations, activists and scientists.   
New York Climate Week 2023 (17-24 September), in coordination with the United Nations, is an opportunity to leverage the current determination to tackle climate change, and also look seriously at what must come next; from tripling clean investments, finding new solutions and taking concrete steps, to exploring new opportunities and solutions, and breaking down remaining barriers. 
This year's theme 'We Can. We Will' seeks to focus mindsets and spark a rally call for bigger commitments towards net zero. The week is seen by many as a critical moment in the lead-up to COP28 and a real opportunity to bring together businesses, government representatives, NGOs, climate experts, and leaders from different industries and backgrounds who could collectively accelerate significant change. 
At Bupa, we're focusing on the intersection between climate and health and looking at how we work with others to amplify our impact to deliver a healthier and sustainable future. With a number of workshops, panel discussions, roundtable conversations and meetings with key stakeholders and partners across the week, there are a few key priorities which we think could help pave the way for critical action in December.  
The health impacts of climate change on cities cannot be ignored
The United Nations chief heat officer Eleni Myrivili, tasked with addressing the impact of hot weather on the health and livelihoods of billions of urban residents around the world, has recently called for leaders to make firm commitments to tackle rapidly rising temperatures in cities at COP28. Meanwhile, some commentators have argued that the situation in cities is reaching a critical point of no return with immediate climate adaptation and mitigation needed now.  
As a global healthcare business operating in cities and urban environments around the world, we can see the very real impact of unprecedented weather conditions on urban communities. In particular, climate change itself is impacting how we deliver care as well as the conditions that need to be treated, with growing evidence showing the effect of extreme weather events on chronic conditions, respiratory illnesses, the spread of disease as well as mental health issues.  
We know cities represent a unique challenge given they are responsible for the majority of emissions, are home to more than half the global population, and have often been stripped of nature which is an important part of efforts to tackle climate change.  
Creating greener and healthier cities could play a vital part in the solution to this crisis, helping to reduce temperatures and improve the health of urban communities around the world. That's why during New York Climate Week, we're convening experts from different disciplines and backgrounds who share this ambition to better understand how we can help people enjoy healthier lives in climate-resilient cities, and gather insights which could contribute to conversations on this agenda at COP28. 
Greater cross-sector and cross-border collaboration is needed
The responsibility and accountability for steps towards net zero cannot sit in one sector or in one country; we need cross-industry and cross-border collaboration.  
For example, we know that in our efforts to create healthier and sustainable cities, our clinical and patient perspective is only one part of the story. That's why we're joining forces with organisations such as the Norman Foster Foundation, which is schooling a new generation of architects, designers and urbanists in designing modern cities that are truly climate resilient. 
At the same time, when it comes to individual behaviours and encouraging healthy and sustainable lifestyles, there's a lot we can learn from others such as consumer businesses, technology companies and consultancies. And as we look at what a sustainable healthcare future means in practice, NGOs such as Health Care Without Harm are vital partners for us who are driving the transformation of the healthcare industry. 
At London Climate Action Week earlier this year, we saw more businesses joining conversations and initiatives that go beyond their own sector. New York Climate Week is a chance to expand these networks and amplify the impact of sustainability efforts.  
The private sector needs to be empowered to accelerate progress
As well as providing a platform and forum for conversations and new ideas, New York Climate Week can serve as an important reminder to businesses of the power and influence they have on this agenda.   
The Climate and Health Coalition, which believes that the private sector has the potential to accelerate action which can deliver co-benefits for people and planet health, will be focused on mobilising businesses to act on climate and health in New York. From uniting with others to reshape an industry, driving sustainable behaviour change, to transforming their own businesses and supply chain, the private sector has the potential to become a community of pioneers and change makers. 
A reason to be optimistic
There was clear momentum at London Climate Action Week and there's an even bigger sense of ambition for New York. The clock is ticking and there's a clear need to increase the pace of change now.  
While this isn't an issue that can be solved overnight, it requires ongoing efforts and commitment, and with many businesses seizing opportunities to lead, convene and drive action, there is a chance that we can mitigate the impacts of climate change and prevent the ensuing health crisis in the long-term.  
The opinions of guest authors are their own and do not necessarily represent those of SG Voice.