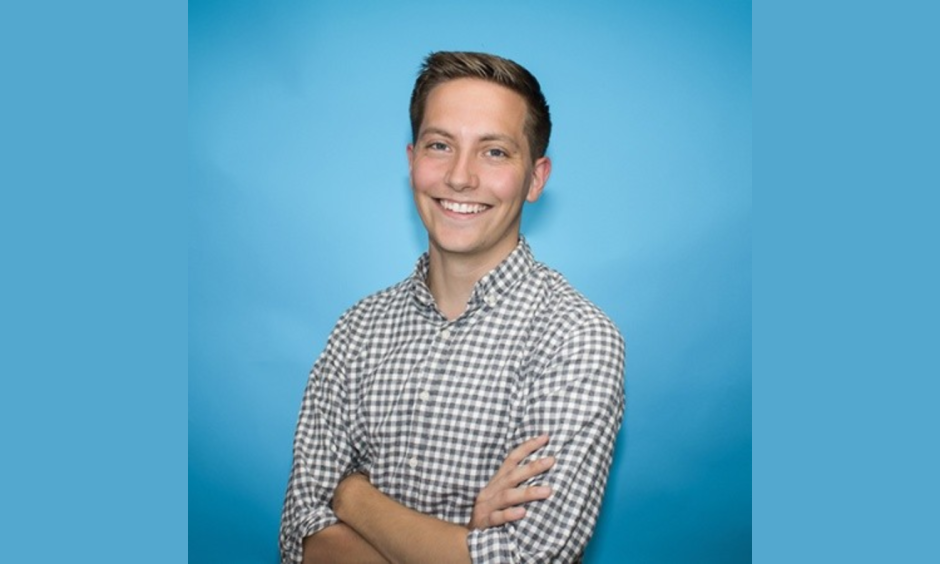 Business leaders are often aware of the direct external benefits of corporate philanthropy, particularly how it can positively impact their community. Eric Thompson, content marketing manager at Submittable, explores just how much further that impact can spread.
Corporate philanthropy can have a real impact on day-to-day business operations.
This can spread to brand reputation, customer engagement, employee recruitment, staff retention and community bonds.
These benefits are worth considering when weighing any new CSR program.  
Corporate philanthropy can have a real impact on day-to-day business operations. These subtler – but equally meaningful – benefits are worth considering when weighing any new CSR program.  
Below, we delve into five unexpected benefits that organizations can unlock through corporate philanthropy.
Elevated brand reputation through strategic philanthropy
Many successful instances of corporate philanthropy reveal that it's not solely an external action, but often becomes ingrained in an organization's essence. True philanthropy isn't just something a company does; it's central to its identity. To replicate this success, your organization should look to integrate its philanthropic mission into its corporate purpose. 
Consider Microsoft's (NASDAQ:MSFT) example: the company has prioritized aligning its technology with the betterment of humanity and the environment. Its CSR commitments focus on four key areas: fostering inclusive economic opportunity, protecting human rights, creating a more sustainable future, and earning trust through security and transparency. This dedication has led Microsoft to remove 2.5 million metric tons of carbon and offer free digital skills training to 42 million people around the globe.
Of course, not every business has the size and influence of Microsoft. But the takeaway is to leverage what your company specializes in and use it as a force for good. For Microsoft, this is technology. If your business is a boutique pet retailer, consider partnering with a local animal shelter and donating extra pet food or goods.
Beyond enhancing your reputation, your philanthropic efforts can also increase your brand awareness. Hosting community volunteer events or making substantial donations can serve as opportunities to distribute marketing materials, spotlighting your company's name and logo alongside these community efforts.
Stronger customer engagement
Corporate philanthropy and CSR efforts can result in greater customer engagement, which, in turn, can boost your company's bottom line. In addition to wanting to invest in a quality product or service, consumers assess the philanthropic efforts of the companies with which they do business.
A study from communications firm Porter Novelli found that consumers are more inclined to trust and buy from purpose-driven brands. Two-thirds of the study's participants said they'd consider a company's purpose when making buying decisions, and 71% said they'd buy from a purpose-driven company over the alternative if cost and quality were equal.
Additionally, a study from communications firm Edelman showed 47% of global consumers make purchases from brands that support a good cause at least once a month.
With a strong corporate philanthropy program, your company can strengthen loyalty with current customers and its allure to new ones.
Enhanced employee recruitment through purposeful workplace initiatives
Establishing a workplace that promotes giving and volunteering can boost employee recruitment efforts by making your company more appealing to purpose-driven workers. In its study of corporate purpose perception, Porter Novelli found that 78% of respondents were more likely to work for a purpose-driven company.
Corporate philanthropy is particularly appealing to younger groups such as millennials and Gen Z. A report from America's Charities found that 77% of recruiters believe that offering employee engagement opportunities is a vital recruitment strategy to attract millennial candidates. 
Millennials are the largest generation in the workforce and Gen Z's presence is growing across industries. To reach these generations, your business must captivate their interests. A CSR program can help with attracting top candidates.
Improved employee engagement and retention through CSR
Research frequently shows that engaging employees in CSR initiatives helps them further engage in the workplace overall, as companies that offer corporate philanthropy opportunities experience higher employee engagement and retention rates. A report from Deloitte found that 77% of employees surveyed believe that volunteerism is essential to employee well-being.
A robust CSR program offering diverse involvement avenues, including donations and volunteering, satisfies employees' altruistic aspirations. These activities foster fulfilment, fostering a culture prioritizing community goodwill.
To elevate employee engagement in your company's CSR, provide multiple participation options: in-person and virtual volunteering, matched donations, volunteer grants, and time off for volunteering. Furthermore, involve employees by integrating their feedback into CSR program design. Allowing them to propose preferred volunteer opportunities increases their program engagement, aligning choices with personal interests.
Stronger community bonds
When your organization takes time to cultivate relationships with the nonprofits and charities in your community, it results in long-lasting connections and mutual support.
For instance, your company can collaborate with nonprofits to identify and uncover opportunities for volunteering, in-kind donations of supplies or equipment, and direct donations. In turn, those nonprofits will promote your company as a valued sponsor of their cause. They may include your organization's name and logo on event materials such as t-shirts, banners, corporate sponsor web pages, and other marketing assets. 
The influence of robust community partnerships should not be underestimated. They can enhance your company's standing, boost employee spirits, and enhance the well-being of the entire community.
The unexpected benefits of corporate philanthropy don't end there. A flourishing CSR program not only cultivates a vibrant workplace culture but also forges stronger customer ties and fosters healthy, enduring community partnerships. Above all, it empowers your company to manifest its potential as a positive influence.
Corporate philanthropy stands as a critical priority for enterprises that want to reach purpose-driven customers and employees. The greater the implementation of such programs, the greater the rewards your business will reap.
The opinions of guest authors are their own and do not necessarily represent those of SG Voice.