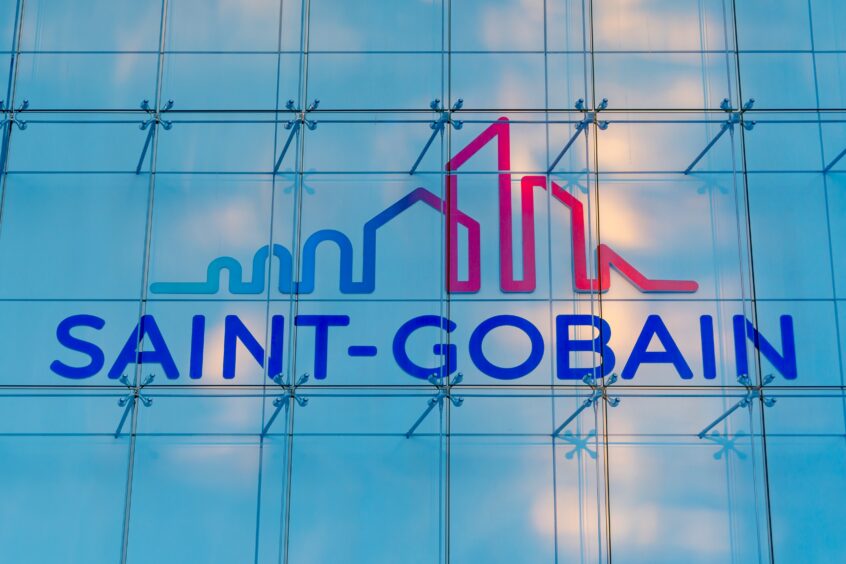 Global building materials giant Saint-Gobain (XPAR:SGO) has signed a new 15-year renewable Power Purchase Agreement (PPA) with TotalEnergies (PAR:TTE). This is the second long-term solar power supply agreement designed to help decarbonise the power consumption of the company's 125 industrial sites in North America.
Saint-Gobain extends its commitment to renewable energy as a pathway to decarbonisation with the agreement of a 100MW PPA with TotalEnergies.
Fixing energy supply from solar generation combines support for clean energy with a clear energy cost control strategy.
Given its role as a global leader in lightweight and sustainable construction materials, its commitment to decarbonisation shows a path forward to net zero.
Businesses are facing increased accountability when it comes to the crucial role that they must play in addressing the climate crisis. As the US awaits the climate disclosure guidelines from the SEC, California Governor Newsom has already said he will sign a regulation requiring large public companies to report on climate risk, and responses, into law.
Mark Rayfield, chief executive of Saint-Gobain North America, said: "With this agreement, Saint-Gobain North America will further reduce its CO2 emissions, demonstrating how fast the manufacturing industry can transform when long term solutions are at hand. This renewable energy project is a new milestone on the way to meeting Saint-Gobain's commitment to reduce scope 1 and 2 CO2 emissions by 33% by 2030 – compared to 2017 – and to reach carbon neutrality by 2050."
News of the PPA is an extension of the company's commitment to reaching net zero by 2050, and has already introduced a number of measures ranging from the development of low-carbon cement products to its expanded use of renewable energy. 
With a turnover of over $51 billion, Saint-Gobain's integrated solutions for the renovation of public and private buildings, light construction and the decarbonisation of construction and industry are developed through what the company calls "a continuous innovation process and provide sustainability and performance".
Details of the Power Purchase Agreement
Clean energy is a solution that in many cases today provides a lower cost option than fossil fuels – enabling a company to show commitment to climate action while also controlling volatile energy costs. Financing solutions such as PPAs, leasing, or direct investment in renewable energy assets allow lower energy costs and decreased emissions and are driving corporate engagement with clean energy.
Under the 100 MW PPA, TotalEnergies will supply clean energy from its Danish Fields solar farm in Texas, helping offset Saint-Gobain's North American Scope 2 CO2 emissions from electricity by 90,000 metric tons per year.
With a capacity of 720MW, TotalEnergies' solar farm is expected to come online in 2024 and will be the Company's largest utility-scale operated solar farm in the United States. This contract includes an upside-sharing mechanism, under which the companies share any potential upside arising from increased market price over the contract term.
Saint-Gobain is committing to emissions action
In California, Saint-Gobain and its building products subsidiary CertainTeed Insulation, announced the launch of a closed-loop glass recycling project. It will involve transforming the wasted glass from automotive windscreens into fibreglass building insulation. This circular approach could effectively close the loop of glass production. Wasted windscreen glass will be diverted from landfills and formed into a valuable product, which would otherwise be associated with its own unsustainable manufacturing process.  
The glass recycling project comes as part of Saint-Gobain's extensive sustainability strategy. Saint-Gobain has published a Carbon Roadmap outlining its strategy for reaching net zero emissions by 2050. The plan is based on science-based targets, including 2030 goals covering the group's Scope 1, 2 and 3 emissions. 
Its efforts to contribute to the development of a circular economy are centred around its targets for reducing waste and increasing its use of recycled materials. To date, the company has invested in a series of reclamation, recycling and heat recovery projects with a particular focus on its gypsum facilities. 
In 2022, Saint-Gobain expanded its partnership with Ecocem in order to develop low carbon cement. It has developed a substitute for clinker, the main component of cement, which it claims reduces pollution by around 50%. Benoit Bazin, chief executive of Saint-Gobain, said at the time that he hoped the partnership with Ecocem would contribute strongly to the group's overall net zero targets.
The agreement includes an extensive research and development project between Ecocem and Chryso, a construction chemicals firm acquired by Saint-Gobain in 2021, to develop high-performance admixtures. Ecocem will also work alongside Saint-Gobain's mortar business, Weber, and the distribution and concrete manufacturing operations of its POINT.P division. 
And in September 2023, for the first time, Saint-Gobain joined Influence Map's list supporting positive policy action of the top 100 corporate actors on climate change. The 2023 Global Leaders list features 27 companies in total, a larger selection than has been seen in previous years. Almost two-thirds are headquartered in Europe, joined by six from Japan and five US firms. 
SGV TAKE
It's encouraging to see increasing clarity and action around a global industrial's roadmap to effective decarbonisation. While energy-intensive industries may struggle to switch completely to renewable sources, they will still have to adjust their energy sourcing towards cleaner technologies and will need access to green energy which is competitive and reliable – not simply credible climate action but good business.