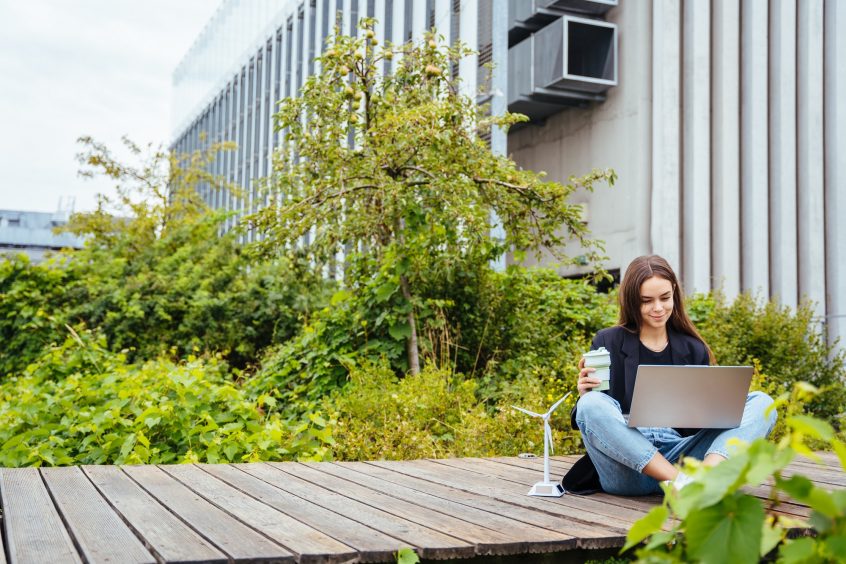 EY, a global consulting, assurance, tax and transaction services firm has partnered with tech giant Microsoft (NASDAQ:MSFT) to launch a new sustainability certification for learners aged 16 and above globally. 
The new social initiative is intended to help learners develop skills to participate in the green economy. 
The sustainable transition is expected to create 24 million jobs globally by 2030, according to the International Labor Organization.
A free global certification course will help break down barriers for young people looking to access sustainability training and also provide incentives to work in green jobs. 
The 'Green Skills Passport' is a free ten-hour virtual course, where participants learn about sustainability, entrepreneurship and skills for employment. This is part of an ongoing collaboration for social impact initiatives between EY and Microsoft that focuses on sustainability, science, technology, engineering and mathematics (STEM) and upskilling for young people. It also comes under the EY Ripples project intended to impact one billion lives by 2030, through initiatives such as working with impact entrepreneurs and accelerating the adoption of sustainable business models.
Previous pilot programmes for the 'Green Skills Passport' launched in the US, India and Bangladesh achieved more than 1,400 course completions and certificates awarded, with 61% of participants saying they were planning to apply for green jobs and 43% to enrol in a university degree in sustainability. 
Growing a green economy 
There is an increasing need for green skills as companies adapt to the sustainable transition and startups emerge to address global challenges. Indeed, LinkedIn's Global Green Skills Report 2023 found a 15.2% surge in green job postings worldwide since last year. 
This sustainability demand goes both ways: not only companies are looking for green talent, but job seekers also increasingly want to work for businesses that have a credible strategy. For example, in January 2023, a KPMG survey found that a company's ESG performance had become a key factor in attracting top talent. These trends go hand in hand, as organisations need people with the right expertise to enable their transformation.
At the same time, there is a widening 'green skills gap', with demand for green-skilled workers outstripping supply. In fact, a survey of 506 global chief sustainability officers from businesses with at least £1 billion annual revenues found that a scarcity of climate change talent will be one of the largest barriers to achieving net zero targets. Marketers surveyed by the World Federation of Advertisers in 2023 also reported a chronic gap in sustainability knowledge, indicating the issues around communicating progress and challenges correctly, to avoid the risk of greenwashing.
A thriving green economy is central to achieving the UN Sustainable Development Goals worldwide and reaching net zero to ensure a sustainable future for all. If business as usual continues, however, the SDG goals are unlikely to be met by 2030 and companies must invest in sustainable business practices for progress – and education is key. 
Investing in green upskilling
Governments and businesses are starting to invest in upskilling and reskilling employees in areas related to sustainability. For example, the Government of Ireland launched a one-day pilot course in biodiversity training for contractors working in environmentally sensitive areas, and the UK government is investing £9.2 million in a funding scheme for projects that are providing training for green jobs in the energy, heating and buildings sectors. 
Companies such as Deloitte and Bain & Company have launched ESG training programmes for employees since 2022 with the aim of upskilling their workforce. PwC also opened an ESG Center of Excellence in Singapore in 2022 and has trained over 100,000 employees in ESG skills. 
SGV TAKE 
Basic education in sustainability is increasingly important as the world faces climate risks. A free global certification course will help break down barriers for young people looking to access sustainability training and also provide incentives to work in green jobs. 
This does not translate to developing competency at scale, however, and companies should also invest in intensive training for employees, while educational institutions worldwide need to make sustainability a core aspect of their courses to fully equip their students for the global job market.