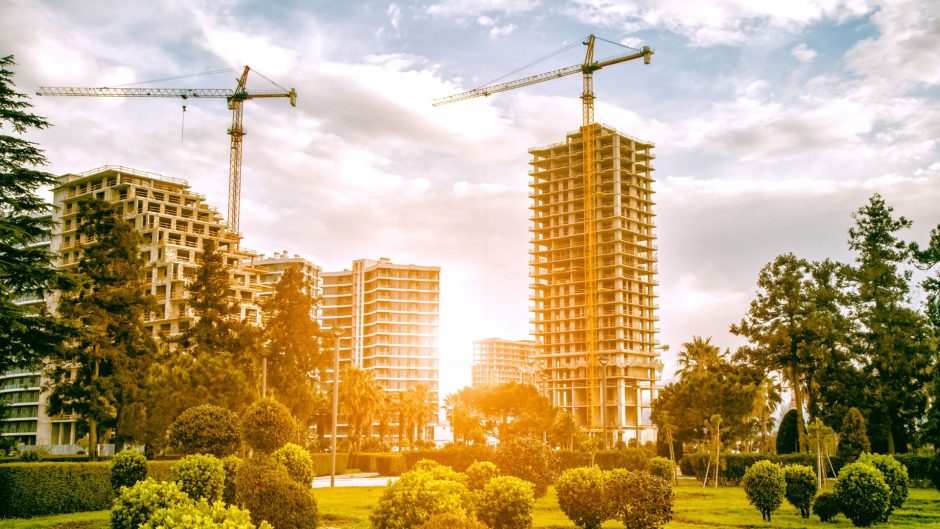 The Chartered Institute of Building (CIOB) has published a new sustainability guide, providing practical advice on how the sector's professionals can align their work with net zero goals while creating a clean and healthy environment for local communities. 
The new guide comprises various tools and strategies for planning, constructing and operating more sustainable buildings.

 

Accounting for around 40% of the world's greenhouse gas emissions, the construction industry must undergo transformative change if global net zero goals are to remain within reach.

 

Construction professionals can make a significant contribution to the sector's transition, but they must be supported by policymakers, investors and the will of the people.

 
Established in 1834, the UK-based CIOB has expanded its influence globally, staking its claim as the built environment's largest professional body. Represented in more than 100 countries worldwide, the Institute has a powerful voice in steering its sector's development. 
Putting that voice to good use, the CIOB has released a new sustainability guide. Providing practical advice on a wide range of topics, the guide is designed to support the industry's alignment with net zero goals while encouraging the creation of clean and healthy environments. 
A mammoth challenge ahead
The built environment is responsible for around 40% of the world's greenhouse gas emissions and just under a third of all energy use. Estimates vary on the breakdown of these emissions, but their sources include everything from construction and demolition to the electricity consumed by operational systems such as heating, cooling, ventilation or lighting. 
With its linear model of resource extraction, material production, construction and demolition, the sector is also a major driver of land-use conversion, pollution, biodiversity loss and material waste.  
In order to reach net zero by 2050, the built environment would need to halve its direct emissions and reduce its indirect emissions by 60% before 2030. With projections indicating that the total global floor area covered by buildings will double by 2060, these targets will not be achieved without transformative change.  
Empowering the sector's transition
"Sustainability guides are now fairly common but ours is specifically tailored to the construction profession," explains Dr Gina Al-Talal, CIOB's head of Technical and Standards Development. "It provides a reference point at every stage of a construction project and emphasises the importance of integrating sustainable practices." 
Indeed, the guide is designed to offer support at various points during the construction process, from initial planning right through to the ongoing operation of the completed building. It covers a number of critical topics, including the sustainable development goals, biodiversity, social value, embodied carbon, operational emissions and green financing mechanisms. 
"The construction and built environment sector needs to reset as the 2050 net zero target approaches," warns CIOB president Dr Michael Yam. "This means a movement towards more intensive use of modern methods of construction, more off-site work, more innovative use of materials, more infrastructure directly supporting zero-carbon energy production, and more re-fitting than knocking buildings down." 
Evidently, there is much to be done. While there is unlikely to be a silver bullet solution that can be applied universally, the collective power of each decision could make a whole world of difference. By targeting professionals from right across the construction sector and encouraging them to consider sustainability in every choice made, the CIOB hopes to enable a holistic and inclusive transition. 
"The construction industry has a vital role to play in responding to the twin challenge of climate change and biodiversity loss," says Amanda Williams, the Institute's head of Environmental Sustainability.  "We must harness all the skill and ingenuity of the sector, as we aim to ensure that the projects we deliver today make a positive contribution to the kind of future we want to see." 
"This comprehensive guide to sustainability in the built environment is essential reading for construction professionals as they work to make their difference to this defining challenge and put sustainability at the heart of everything they do."   
CIOB's guide is available now, priced at £50 for non-members with a £10 discount for members. 
Can construction ever be truly sustainable?
The new guidance joins a growing number of frameworks for the construction sector's transition. Just recently, the UN released its own pathway report, outlining the steps that ought to be taken. Respected organisations have created various resources to help construction professionals improve their circulation of finite resources, reduction of carbon emissions and procurement of renewable energy. 
We are also beginning to see the emergence of more sustainable materials. From the increasing adoption of traditional timber to the development of low-carbon substitutes for conventional Portland cement, it is somewhat amazing what innovators can do when they put their minds to it. Such creativity is also being applied to the removal of pollutant waste, presenting new opportunities for secondary markets and driving the adoption of circular models. 
Nonetheless, the construction sector has a great deal of work still to do. New buildings must be designed with consideration of the land they take up and the materials used, accounting for factors including the transportation of resources and how long they will last. Existing buildings must be made more efficient, reducing their consumption and waste of energy while maintaining their comfort and functionality. 
SGV TAKE
This transition is far from impossible but it will not be easy. The sector's professionals have a key role to play, but they must also be supported by policymakers, financial backers and the will of the people. CIOB's guide could be a valuable tool, educating and inspiring its users, but true sustainability will depend on the cooperation and collaboration of every stakeholder involved.