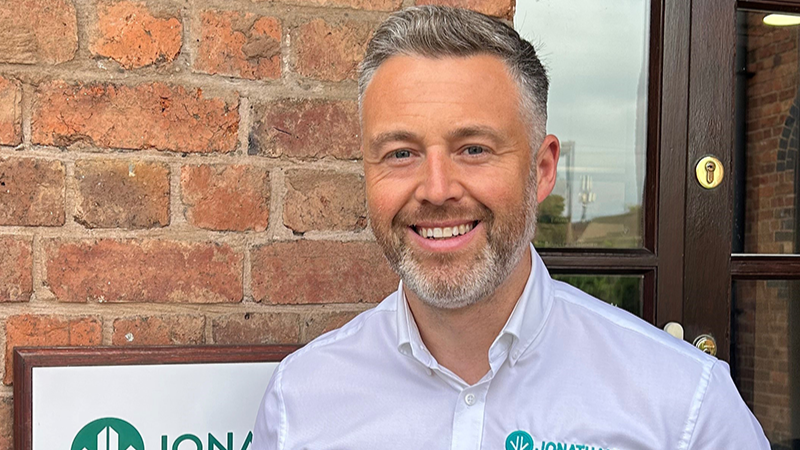 As the Government prepares the UK's first ever battery strategy, consideration must be given to how we are going to provide the quality and quantity of workers needed to secure the future of this vital industry. Lee Elwell, associate director and energy specialist at Jonathan Lee Recruitment discusses why recruitment is so important.
· The UK is well behind in the race to make the amount of batteries needed to power electric vehicles and store the renewable energy we are generating
· Massive industry expansion must be based on a robust skills and recruitment strategy
· Businesses need to start planning now to prepare for their future staffing needs
Batteries and battery storage are vital for net zero
Battery design, manufacture and recycling, whether for powering vehicles or storing renewable energy, plays an essential role in meeting net zero targets.
But the massive expansion of the industry needs to be underpinned by a solid and sustainable supply chain if it is to become a genuine success story for the UK, and indeed the future of the planet.
This can't be achieved without a robust plan for skills and recruitment.
The recent call for evidence by the Department of Business and Trade to help form a UK battery strategy is welcome news. The strategy is being billed as something that will create a thriving and effective battery industry for the future – and it's the 'future' part that is key.
Making battery investments count
Investment in battery development for electric vehicles and energy storage has been significant in the UK in recent years. And we know it's needed. A recent report by the Faraday Institution found over 40 million battery-operated vehicles are expected on the road by 2050, but the UK is way behind in the race to make those batteries at scale. We're seeing lots of global investment instead going to Europe.
At the same time, more energy storage is needed to maximise the renewable energy we've committed to generating.
The Government wants to achieve 30 GW of energy storage capacity by 2030, but at a current reported capacity of only 4.7GW (2.1GW for battery energy storage), it's clear to see there's a long way to go.
So expansion is being prepared for at scale, with more investment, reduced red tape, relaxed planning rules and now the development of a strategy.
There have been some big headlines this year about plans for new gigafactories, but we also have to learn from the Britishvolt crisis; you can't just inject tens of millions of pounds into the end project without taking time to lay the foundations which will support this new industry.
That means building and strengthening supply chains from the ground up, while creating and nurturing a customer base, delivered by a skilled workforce.
More must be done to grow renewable energy workforce
We're already seeing the promise of jobs as new battery gigafactories are announced, including by Envision AESC in Sunderland, and Tata, which has committed to a new UK gigafactory for Jaguar Land Rover. There are also plans for the world's largest battery storage scheme to be built in Manchester by Carlton Power, while Pulse Clean Energy intends to invest more than £1bn (with support from the UK Infrastructure Bank) in the deployment of grid-scale battery energy storage systems across 20 sites in England, Scotland and Wales between 2023 and 2026.
The Government estimates 100,000 people could be employed in the battery industry alone by 2040.
But we need to start planning now to ensure the workforce is there to fulfil the UK's battery demand for the future, to prevent losing vehicle production to other countries and to achieve our net zero goals. It's great to read about University College Birmingham's new Government-funded training programme aimed at growing skills in battery manufacturing and innovation and we need much more of that across the country now.
More must be done to promote skills, qualifications and careers in this industry and the wider renewable energy sector as a whole.
Knowing where to look for transferable skills
At Jonathan Lee Recruitment, we specialise in finding people for roles when demand for particular skills sets is high, because we know where to look for transferable skills. This is based on 45 years of experience in engineering and manufacturing recruitment and it's something we're very good at. But as the renewable energy sector grows, there just won't be enough people to fill vacancies and competition for decent candidates will be even fiercer than it is now.
Turning out skilled workers on an industrial scale is therefore vital to the success of our battery production and should form a crucial element of the UK battery strategy.