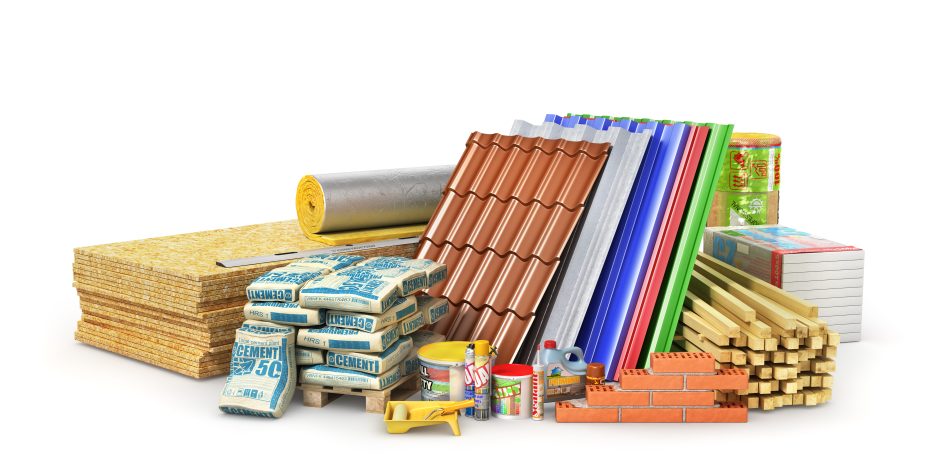 Perkins & Will and Healthy Building Network have released two pioneering reports to inform the selection of sustainable construction materials. 
Perkins & Will has collaborated with nonprofit research organisation, the Healthy Building Network, to research low-carbon alternatives and best practices for improving the sustainability of building materials.
Construction materials and processes account for 11% of global emissions, which must be curbed if the world is to achieve its net zero goals.
As construction is also a major global source of pollution, it is important to ensure low-carbon alternatives are also non-toxic.
The new reports offer guidance on selecting sustainable, low-carbon gypsum drywall, flooring, and insulation that take into account concerns around both emissions and toxic pollution. 
"This guidance enables project teams to scale the selection of product types that are best in class for both embodied carbon and material health," said Gina Ciganik, chief executive of Healthy Building Network.
A foundation for net zero efforts
The built environment industry is responsible for a staggering 39% of global carbon emissions and over 50% of extracted materials, a figure expected to increase as the industry is forecast to grow by 42% by 2030. Without significant progress in upgrading buildings by 2030, the chance of achieving net zero by 2050 will be jeopardised. 
Within construction, embodied carbon, is the carbon footprint associated with the materials and construction processes across the entire lifecycle of a building – from manufacture, operations and maintenance right through until demolition. More than 3.7 billion metric tons of embodied carbon emissions are produced annually, representing over 11% of global emissions.
The green building movement had previously focussed on operational carbon, generated through heating, lighting, cooling and energy use, but the importance of tackling embodied carbon to reduce Scope 3 emissions has come to the forefront as climate disclosure becomes increasingly mandatory. The World Green Building Council has also set a  target for all new buildings to have at least 40% less embodied carbon by 2030.
In fact, there are now new certifications and policies worldwide that require low-carbon building material procurement, such as the LEED Procurement of Low-Carbon Construction Materials Credit by the US Green Building Council and the ILFI Zero Carbon Certification.
Although businesses in the construction industry may be concerned about the short-term inconvenience of investing in sustainable operations, investing in sustainability will certainly pay off in the long term. For example, a McKinsey report published in March 2023 revealed that decarbonising buildings in the EU could create up to two million new jobs by 2030. 
Tackling emissions and toxicity in materials
In construction, the materials used in insulation, drywall and flooring leave a carbon footprint during their production, transport and lifecycle. They can also emit hazardous chemicals, such as halogenated flame retardants, formaldehyde and hydrogen sulfide from chemical adhesives, finishes or coatings.
When faced with poor air quality and toxic substances, occupants can experience a range of symptoms such as nausea, headache, dizziness, fatigue and more, which are classified under the term 'Sick Building Syndrome' (SBS).  They can be exposed by breathing in contaminated air or eating contaminated dust. 
Tackling adverse impacts from these materials becomes even more crucial as the total global floor area of buildings is expected to double by 2060. In the US, annual sales include over 24 billion square feet of gypsum board. Insulation distribution, amounting to $57.5 billion, is equivalent to about 11.5 billion square feet being sold. Construction is also associated with large-scale pollution due to use of harmful chemicals, and release of toxic waste into local bodies of water. 
New guidance for industry stakeholders
The new reports aim to empower manufacturers, project teams, and green building programs to select healthier, low-carbon products that advance the transition to a circular economy.
The first report, 'Embodied Carbon and Material Health in Gypsum Drywall and Flooring' identifies key drivers to optimise embodied carbon and material health for these product categories frequently specified in building projects. For flooring, it recommends opting for plant-derived bio-based flooring types such as cork, linoleum or hardwood flooring. If the buildings have carpet or polymer flooring, the reports recommends reducing impacts from carpet fibre production, vinyl and polyurethane manufacturing and reducing legacy chemicals of concern in recycled content.  
Gypsum, a soft sulphate mineral often used in drywall and associated with mercury release during manufacturing, is in high demand for the industry, with global production in 2022 totalling over 150 million metric tons. To reduce emissions and toxicity from gypsum drywall, the report recommends reducing energy at the manufacturing site and ensuring material health by using natural gypsum instead of synthetic gypsum to curb the release of mercury.
The second report addresses 'Embodied Carbon and Material Health in Insulation'. It recommends that companies should opt for plant-based products such as expanded cork, wood fibre, hemp fibre and cellulose for insulation as they ranked well from both an embodied carbon and material health guidance perspective. It also suggests that extruded polystyrene foam and closed cell spray foam should be carefully avoided, as they use and release blowing agents with high global warming potential and hazardous chemicals.
Together, the reports demonstrate that optimised products are readily available for use across each of the examined product categories. According to Perkins & Will, professionals should screen for these optimised types when selecting their products, keeping an eye out for those with a Health Product Declaration or Environmental Product Declaration that have been third-party verified.
Still, the company acknowledges that embodied carbon and material health considerations can sometimes contradict one another. For example, expanded polystyrene can rank well for embodied carbon reduction while being among the worst classified materials for material health guidance. As such, the guidance should be carefully and consistently reviewed in order to reach a holistic decision.
SGV TAKE 
Considering the key role of construction in reaching net zero goals and the colossal share of embodied carbon in its pollution, these new guidelines for choosing best materials could be immensely valuable in decarbonising the sector without sacrificing occupants' health. Cutting emissions should not be done at the expense of chemical safety, and it is imperative to tackle both of these issues in unison.