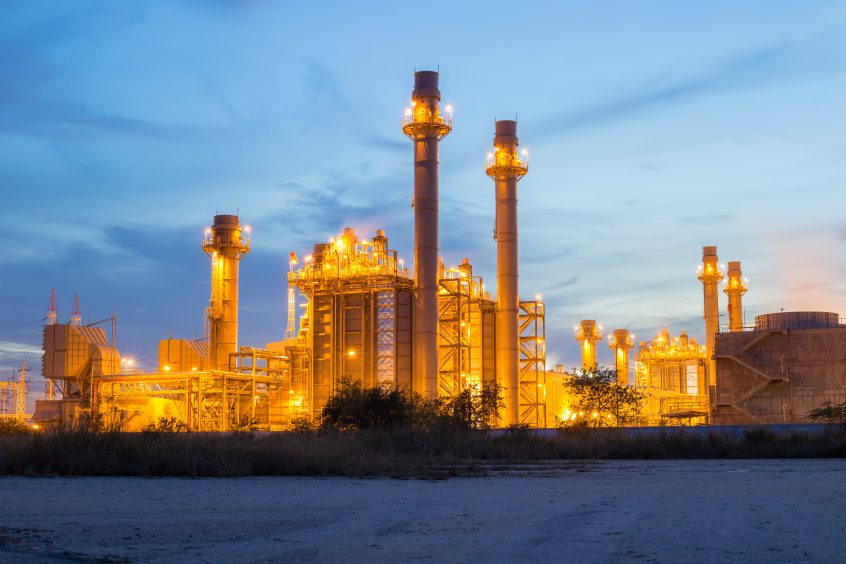 According to the Energy Efficiency Movement (EEM), the adoption of just ten existing solutions could prevent 11% of global carbon emissions by 2030 while saving $437 billion per year. 
The Energy Efficiency Movement has published a report on the benefits to be gained by improving energy efficiency in industrial settings. 
Industrial activities account for almost 50% of global carbon emissions, largely due to their excessive consumption of energy.  
Rather than relying on flashy yet unproven technologies, the low-hanging fruit may in fact be the best place to start.
The Energy Efficiency Movement (EEM) has released a new report on the economic savings and emissions reductions that could be achieved by improving the efficiency of industrial energy use. According to its analysis, the adoption of just ten simple measures could generate around $437 billion in annual cost savings while contributing to global net zero goals. 
"This is our contribution to the upcoming COP28 discussions that will be looking at solutions on net zero targets," comments Mike Umiker, the EEM's managing director. "We are furnishing executives with data and insights to help build their companies' business cases for energy efficiency improvements." 
"The report demonstrates how investments in efficiency can serve as a valuable hedge against energy and carbon price volatility while making a true, needle-moving impact on emissions. Energy efficiency is industry's biggest emissions ally this decade." 
Industrial decarbonisation presents a complex dilemma
Industrial activities account for around 38% of final global energy consumption and 47% of carbon emissions. Certain sectors, including metalworks, mining and cement manufacturing are particularly intensive, typically relying on fossil fuels and processes conducted at extremely high temperatures. 
Despite the setbacks of recent economic and geopolitical circumstances, industrial activity is forecast to quickly recover and continue expanding. Even the transition to cleaner technologies such as electric vehicles, solar panels and wind turbines will depend on dirty upstream processes of resource extraction and the production of undeniably useful materials. 
This presents a complex dilemma. Industrial activity cannot continue as usual if the world is to have any hope of achieving its net zero goals and limiting temperature increases to prevent a global catastrophe. Without these very activities, however, we cannot create an inclusive and sustainable future for generations to come.  
Simple solutions for saving on costs and CO2
The EEM was founded in 2021 by ABB (STO:ABB), bringing businesses together alongside various stakeholders with the aim of solving this dilemma by improving the efficiency of industrial energy use.  
Since then, the Movement has been joined by more than 400 companies from 36 different countries all over the world. Represented industries include cement, minerals, metals and mining as well as fossil fuels, energy and manufacturing. 
In 2022, it published its landmark Energy Efficiency Playbook, identifying 10 existing solutions that could help industrial firms to reduce their wastage of energy while maximising the productivity of consumption that could not be avoided.  
Now, the EEM has grouped these 10 suggestions into three distinct categories. The first strategic pillar is centred around building a foundation of energy efficiency by conducting regular audits, ensuring that assets are of the correct dimensions for their designated task and increasing the connectivity of industrial infrastructure. 
Building from this foundation, the second pilar focuses on generating returns by installing more efficient motors, making use of variable speed drives, electrifying industrial vehicles, maintaining efficient heat exchangers and adopting heat pumps in replacement of fossil fuels. Finally, the third pillar highlights the need for consistent data with recommendations including the deployment of smart building management systems and keeping data stored on the cloud. 
In its latest report, supported by ABB as well as members including Microsoft (NASDAQ:MSFT) and Alfa Laval (STO:ALFA), the Movement quantifies the benefits that could be unlocked if these solutions were adopted at scale. By 2030, its estimates suggest that industrial actors could reduce their annual costs by approximately $437 billion. At the same time, they could prevent four gigatonnes of CO2 from being released every year, equating to 11% of total global emissions. 
How does energy efficiency compare to other decarbonisation solutions?
The solutions provided by the EEM are fairly straightforward, with the necessary technologies already widely available. Unlocked savings would easily cover the costs of initial investment, and early adopters are likely to find favour among investors, consumers and regulators. 
Improvements in industrial energy efficiency should be a no-brainer, but many are choosing instead to rely on flashier options such as carbon capture or hydrogen. While these technologies may have their own role to play in industrial decarbonisation, they are yet to become commercially viable at any meaningful scale. 
Plagued by historical underperformance, technical limitations, regulatory barriers, inordinate costs and the need to develop new infrastructure from scratch, these solutions are not guaranteed to deliver as promised. Though further exploration and development could one day see them fulfilling their promised potential, they must not be allowed to detract from proven solutions. 
SGV TAKE
The EEM's report serves as a perfect example of the fact that low-hanging fruits are sometimes the sweetest.
Given the current state of the world, the sheer urgency of reducing emissions and the rising regulatory pressure to do so, industrial firms would be well advised to prioritise existing measures that can be implemented easily and that will deliver multiple benefits. Energy efficiency, perhaps less exciting than other options, may in fact be the best place to start.