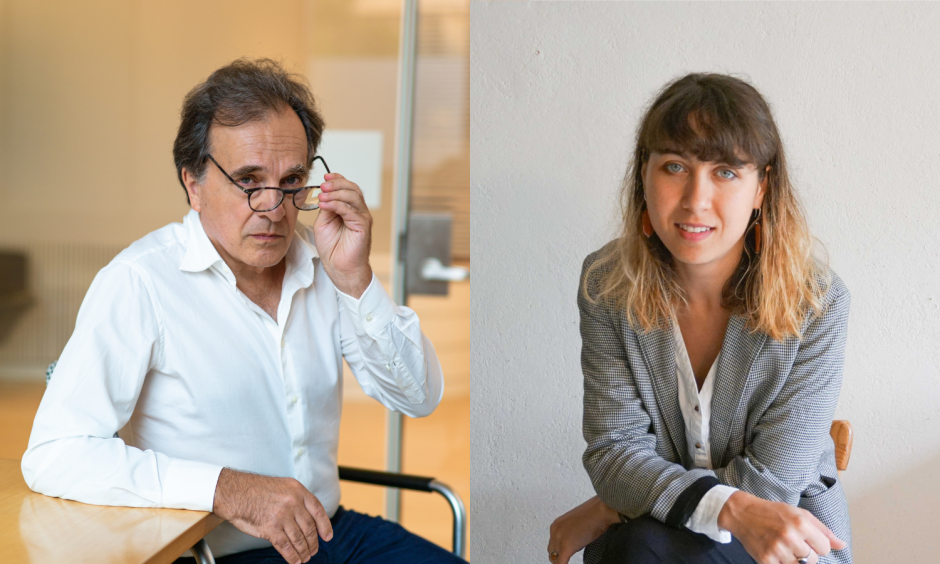 Antoine Halff, co-founder and chief analyst, and Marion Messador, product manager at Kayrros, reflect on how conservation of the Amazon forest has improved since the change of government.
During the presidency of Jair Bolsonaro, Brazil became the world leader in deforestation, a trend somewhat reversed when Lula da Silva became president.
Forest conservation projects financed by the sale of carbon offsets have played a still small but extremely promising part in slowing the rate of deforestation across Brazil and in other Amazon countries.
There is still much work to be done as it will take more than political resolve to end deforestation.
During the presidency of Jair Bolsonaro, Brazil became the world leader in deforestation. From 2019 to 2022, Bolsonaro rescinded and relaxed conservation laws, weakened anti-deforestation enforcement, slashed the budget of the relevant government agencies and encouraged mining on indigenous land.
The result was that, by the time he left office, in January 2023, annual deforestation in Brazil had ballooned to two million hectares, or 660 million tons of CO2, equivalent to the annual emissions of Germany, according to Kayrros data. In 2022, the country accounted for 43% of worldwide tree cover loss in tropical primary forests – up from around 25% in 2015, according to the World Resources Institute and Global Forest Watch.
Focus returns on conservation
The renewed environmental focus of President Lula da Silva's administration, then, was good news for Brazil's forests and, by extension, the climate. Deforestation is slowing, regional policymaking on shared forestry resources is back on the agenda, and climate change is once again talked about at the highest level of national politics not as a 'Marxist plot', but as an existential threat to humankind.
What is also encouraging is the success of forest conservation projects financed by the sale of carbon offsets (known as REDD+), which have played a still small but extremely promising part in slowing the rate of deforestation across all Brazilian states and in other Amazon countries.
For anyone who has been watching carbon offset markets, the latter finding might come as a surprise. Let's face it: until recently, REDD+ projects didn't enjoy the best of reputations. In the absence of effective inspection and monitoring technology, the system was ripe for abuse.
A team of inspectors might not visit a project site for five or 10 years and, when they did, they would check just a few small samples and form sweeping conclusions based on what they found. Consequently, problems were not identified anywhere near soon enough to be addressed, and carbon leakage – caused when forest preservation at one site increases deforestation elsewhere – could not accurately be measured.
There was no way of gauging whether or not these projects met the requirement for "additionality" – whether, in other words, biomass loss would have been worse without them. The sheer lack of transparency in forest conversation chronically undermined carbon offset market confidence.
REDD+ projects have positive impact on forests
Yet recent advances in satellite technology show that, despite all these problems, and even though the value of individual carbon offsets may be overstated, REDD+ projects on balance have had a largely positive impact on forestry conservation.
The processing and analysis of satellite imagery using artificial intelligence have made it possible to assess all conservation projects and their surroundings in close to real time. It is thanks to this that we know that though the climate benefits of many conservation projects have been exaggerated, those projects are, by and large, having the desired effect.
On balance, they help to slow (and in some cases, halt) deforestation. In the past six months alone, nature-based solutions projects contributed just 1% to Brazil's overall deforestation, far less than their share of the country's forests.
Furthermore, the same advances in satellite technology that make it possible to assess the overall impact of REDD+ projects also unlock the possibility of making the whole forest-conservation industry much stronger. With stronger safeguards in place, their contribution to reducing deforestation could be much higher. Thanks to satellite technology, trust in REDD+ projects and the global voluntary carbon market is returning. That is a victory for the climate.
Action for Amazon forest still lagging
It is not to say that everything is well in Brazil's forests. The Amazon regional summit held in August 2023, which included among its invitees relevant delegates from the US and France, failed to yield any meaningful breakthroughs. There was no real coordinated and well-articulated pledge to end deforestation in the Amazon. In place of the strong leadership, accountability and international cooperation hoped for by governments and NGOs was yet another missed opportunity.
Moreover, Lula's track record in the Amazon since he took office is far from perfect. It is absolutely true that deforestation has fallen, but it remains far too high for comfort.
Our own data, drawn from satellites and analysed by AI, show that from January to the middle of July, Brazil lost another 370,000 hectares of rainforest (down 50% from 746,000 hectares over the same period last year). That amounted to 66 million tonnes of carbon – a drop of 52% on the year before, but still equivalent to the total annual greenhouse gas emissions of a mid-sized economy, such as Austria. Deforestation was expected to worsen in the second half of the year, as it always does, peaking seasonally in August and September.
Our data also show that 83% of this year's surface loss to date comes from three states: Mato Grosso (31%), on the southern deforestation front; Para (28%) further north; and Amazonas state (24%) to the west. Due to variations in forest density, the loss distribution changes when expressed in carbon terms. The closer to the deforestation front, the more degraded the forest tends to be. Mato Grosso thus accounted for a smaller share of overall biomass loss – 29% – than surface loss in the past six months. The reverse is true of Amazonas, further away from the front. What is worrisome is that the deforestation front is expanding, driving both outright deforestation and forest degradation.
More work needs to be done
There is work to be done, therefore, even if there are encouraging signs. What is evident from the summit's failure to lead to meaningful change is that it will take more than political resolve to end deforestation.
There will also have to be strong regulations and appropriate enforcement. Financial incentives, too, will be key. We must direct international financing and monetary flows to countries like Brazil both to encourage local stakeholders and as a means to compensate those countries for their service as guardians of our global forestry endowment.
Conservation is, after all, a global responsibility that falls disproportionately on the shoulders of individual nations, many of them less wealthy, and the high-carbon economies of the Global North can play their part by facilitating the movement of financial aid to those forested economies in the Global South. The voluntary carbon market is one means of doing this. Building trust in that market – and tracking our progress in protecting our forests – depends on advanced satellite technology.
The opinions of guest authors are their own and do not necessarily represent those of SG Voice.