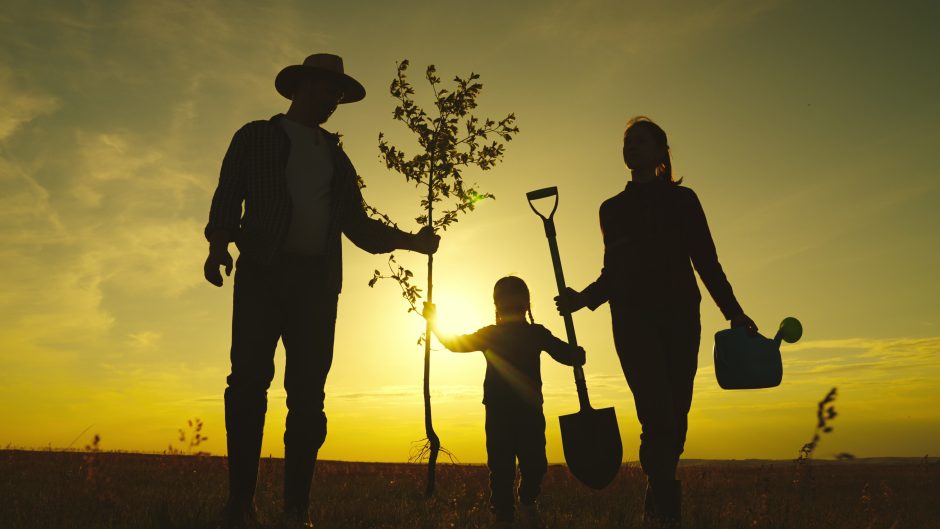 The past week has brought news of friendly competition between disruptive sustainability projects, with the winners of the prestigious Earthshot Prize being announced. Earthshot's awardees are not alone in their recent achievements, however, with several others having similarly innovated their way to the top. 
Scottish businesses demonstrate value of sustainability
In Scotland, for example, the VIBES Scottish Environment Business Awards has concluded its 24th year. Rather than focus solely on either performance or sustainability, the VIBES Awards celebrate those that are demonstrating the corporate advantages of adopting environmental best practices. 
This year's winners include Tennent Caledonian Breweries as the best in the large business category, Scotmas Group as the best medium enterprise and Windswept Brewing Co as the best small. The award for best new business went to ReBlade, a specialist in wind turbine decommissioning and circular waste management.  
Ross-shire Engineering was awarded for its contributions to Scotland's energy transition, while RI Cruden gained its own prize for ensuring that said transition is just and inclusive. The Product Scotland Award went to Sunamp's thermal energy storage solutions, while The Alba Explorers outcompeted all other services.  
Brewster Brothers scooped up the more niche prize for circular business, and the Sustainable Transport Scotland Award went to Ember. As the only company to win more than one VIBES Award, Ember also collected the STV-sponsored Green Fund Award. 
Celebrating the efforts of Indigenous peoples and local communities
Elsewhere in the world, the UN Development Programme and partners have announced the winners of the 14th annual Equator Prize, celebrating the efforts of Indigenous peoples and local communities. This year's awardees join a network of 275 communities that have received commendation since 2002. 
The Equator Initiative exists to shine a spotlight on nature-based approaches to sustainable economic development and the creation of resilient, thriving communities. Representing 10 different countries across Africa, Asia and the Americas, this year's winners will receive $15,000 as well as the opportunity to participate in various UN events. 
Among the initiatives championed are Zambia's Young Emerging Farmers Initiative, which has helped more than 500,000 young people to turn regenerative agriculture into a sustainable livelihood. Continuing with the theme of youth empowerment, the Uru Uru Team in Bolivia has been recognised for its development of phytoremedial rafts that absorb contaminant pollutants from local lakes. Meanwhile in Brazil, Instituto Zág has been commended for its reforestation and preservation of traditional knowledge surrounding the Araucaria tree, more commonly referred to as Zág. 
Other winning initiatives include a Guatemalan organisation promoting sustainable entrepreneurship, an Ecuadorian community using various strategies to fund the protection of its vulnerable forests, and a Nepalese charity working to enhance food security while improving gender equality.  
They are joined by a community-owned social enterprise from Burundi, a Philippino organisation that protects and restores coastal ecosystems, the Kpanyan Community Land Development and Management Committee in Liberia and Greenland's Inuit Circumpolar Council. 
Extended support for reforestation initiatives
Furthering the focus on nature, Terraformation has confirmed that three of the projects within the initial cohort of its Seed to Carbon Forest Accelerator will now progress to a second stage.  
The programme was founded in support of forestry projects that needed extra funding to protect and restore the biodiversity of their local area. Under its first phase, the selected projects conducted a series of feasibility studies while furthering their training in business operations, carbon markets and forestry. Now, they will submit their plans to carbon registries and prepare to make their initial sales. 
Each project will adopt its own unique approach. Seawater Solutions, for example, plans to restore over 2,000 hectares of Ghanaian mangroves, providing natural protection from flooding and soil erosion while providing the local community with sustainable livelihoods. 
Fundación Grupo Argos, meanwhile, will partner with landowners in Colombia to restore 1,1150 hectares of tropical forests. Last but not least, Eco2Librium homes to restore the populations of 45 native species traditionally found in East Africa's Kakamega Forest. 
As well as extending the support for its original cohort, Terraformation has confirmed that a second group of projects will be entering into Phase 1. The six chosen projects are expected to reforest almost 23,000 hectares of mangroves, dryland and peatland forests across Southeast Asia. 
Plans are in the works for a third cohort to launch with a focus on Africa, and applications are open for a fourth group in Latin America. Proposals are to be submitted by 30th November for selection early next year.