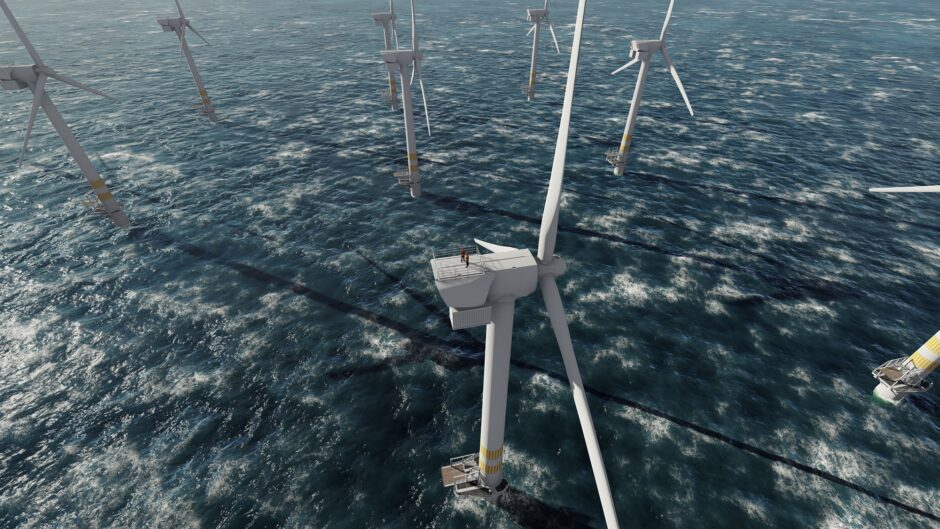 Conservation organisation WWF and Danish energy group Ørsted (CPH:ORSTED) have partnered to advance offshore wind that has a net-positive impact on ocean biodiversity.
WWF and Ørsted will work together to support and enhance ocean biodiversity in the context of offshore wind infrastructure.
More research is needed as the impact of offshore wind on ocean biodiversity is not fully clear.
Global installed offshore wind capacity is expected to grow exponentially and must not be done to the detriment of marine ecosystems.
Integrating biodiversity in offshore wind
The five-year partnership is intended to drive a change in the approach to integrating action on climate and biodiversity in offshore wind. WWF and Ørsted plan to research systems that will deliver net-positive biodiversity impact, which means that impacts will be minimised and mitigated.
The partnership will include a series of initiatives, such as testing methods that improve ocean biodiversity in general and that can be used to offset the impact of offshore wind infrastructure. The pair will also develop science-based recommendations for governments, and bring together ocean stakeholders to develop a common vision for a decarbonised energy system that protects marine nature.
The first project on the schedule is a joint marine ecosystem restoration project in the North Sea, focusing on repopulating highly depleted reef-building species at scale in the North Sea, specifically native oysters (Ostrea edulis) and horse mussels (Modiolus modiolus). They create biogenic reefs that provide habitat for other marine species.
Ørsted has pledged to deliver a net-positive biodiversity impact across all new renewable energy projects it commissions from 2030 at the latest. For example, it plans to improve project design, use more sustainable materials and implement monitoring systems to keep track of endangered species.
Knowledge gap on ocean biodiversity impacts
Generating power with offshore wind turbines has a plethora of benefits for the environment, as it cuts the greenhouse gas emissions of the energy industry significantly, as opposed to using fossil fuels. It is not fully clear, however, how offshore wind infrastructure can affect ocean biodiversity.
For example, a study published in Science of The Total Environment in June 2022 found that offshore wind farm models cannot be imported from the northern European seas to the Mediterranean Sea. This is because of the different ecological and socioeconomic characteristics, as well as the vulnerability of this semi-enclosed sea. Researchers concluded that the risks of using the same models in the Mediterranean Sea could outweigh the benefits of meeting European climate goals.
According to a 2021 report by environmental network IUCN, there are five key impacts that emerge from the available scientific literature. These are the risk of collision mortality, the displacement due to disturbance, such as noise impacts, as well as barrier effects, which also include noise impacts, habitat loss and indirect ecosystem-level effects. 
Conversely, offshore wind can provide benefits, such as introducing new habitats, artificial reef effects and a fishery 'reserve effect', which is where marine fauna tend to aggregate due to the exclusion of fishing.
Exponential growth must be matched with measures to protect biodiversity 
The offshore wind industry is expected to grow exponentially as demand is booming due to the energy transition. The industry is benefitting from government subsidies, declining production costs and technological advances.
Global installed offshore wind capacity is estimated to reach 630 GW by 2050, up from 40 GW in 2020. According to McKinsey, there is an upside potential of 1,000 GW in a 1.5° pathway scenario.
As such, this rapid expansion must be matched with measures to protect ocean ecosystems to ensure the energy transition has a net-positive biodiversity impact. Companies will face increased pressure from governments, too, as a key goal for the COP15 meeting in Montreal in December 2022 is to implement the '30×30' target for the protection of 30% of the Earth's surface by 2030. 
In the words of Marco Lambertini, director general of WWF International: "The planned expansion of offshore wind risks having a negative impact on biodiversity if done in the wrong way. However, if done right, it can support and enhance ocean biodiversity and create a net-positive biodiversity impact."