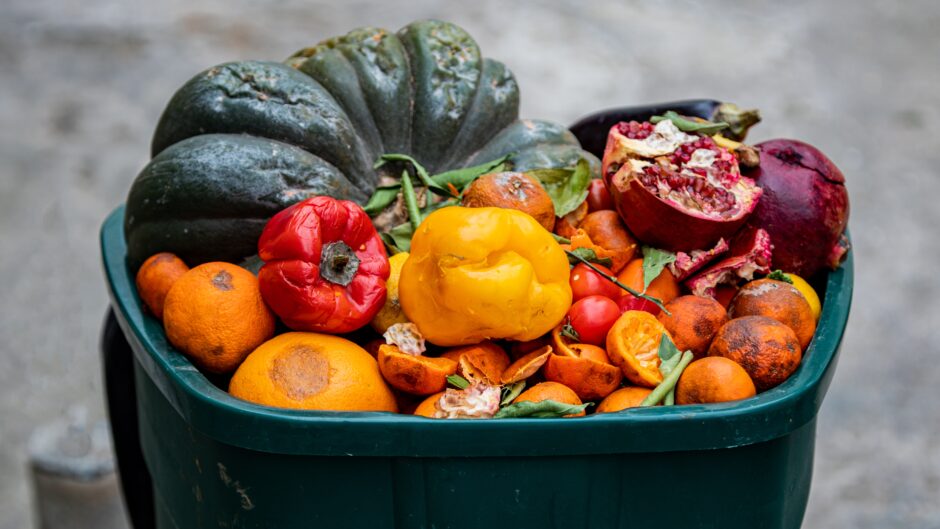 Supermarket chain Tesco (LSE:TSCO) has collaborated with the World Wildlife Fund (WWF) to demand UK Government action to reduce food waste on farms.  
Tesco and the WWF have published an in-depth report on the volume and value of food wasted on UK farms, accompanied by a strategic roadmap.

 

Around 3.3 million tonnes of produce is wasted on British farms every year, despite the fact that over seven million UK residents are struggling with food poverty or insecurity.

 

The private sector is currently driving the UK's food waste reduction efforts, but demands for public sector support could drive the Government to take action.

 
In partnership with Tesco, the WWF has published a damning report that highlights the issue of on-farm food waste. The pair have also released a strategic roadmap that outlines the main policy and industry interventions that could be implemented by the UK Government to address the issue. 
According to Tesco quality director Sarah Bradbury: "Today's report by the Tesco-WWF partnership plays a critical role in shining a light on hidden food waste. With ongoing environmental and economic challenges affecting the food system, we hope it will challenge our industry to understand the underlying drivers of on-farm waste and help us to work together to resolve it." 
Kate Norgrove, the WWF's executive director of advocacy and campaigns, said: "Given the cascade of benefits that tackling food waste on farms could bring – from bolstering our food security to helping address the climate crisis – UK Government and businesses across the food sector must take urgent action to support farmers in slashing food loss and waste on farms, as part of wider efforts to drive down waste across the food system." 
"At the same time, Ministers must reaffirm the Government's commitment to incentives that will drive a UK-wide shift to nature-friendly farming, helping to futureproof our food system and bring our world back to life", she continued.   
How big is the problem of food waste on UK farms?
The 'Hidden Waste' report highlights the alarming scale of on-farm food waste within the UK. It found that around 3.3 million tonnes of food are being wasted by British farms every year, approximately 2.9 million tonnes of which are considered edible. In practical terms, this equates to around 6.9 billion meals per year, or 18 million on a daily basis. 
This wastage poses a significant threat to the environment, with the report indicating that on-farm food waste accounts for about 10% of the UK agricultural sector's yearly emissions.  
In terms of resources, it estimates that 9,600 square kilometres of land is used every year to produce food that never leaves the farm. The freshwater withdrawal associated with farm-stage wastage, meanwhile, is thought to be around 732 billion litres. 
These inefficiencies in food production are unsustainable in a world that is battling against climate change. Indeed, the UK Environment Agency has previously warned that, without effective action to improve water consumption between 2025 and 2050, the country will need to somehow obtain around 3,435 million extra litres of water per day. 
The report also raises socio-economic concerns, valuing on-farm food wastage at approximately £1.8 billion per year. This finding comes as the UK is experiencing a severe cost-of-living crisis with rising food prices exacerbated by the ongoing conflict in Ukraine and extreme weather conditions across Europe. 
According to food distribution charity network FareShare, around seven million UK residents are currently struggling with food poverty or insecurity. With this statistic in mind, the sheer volume of food being wasted before leaving British farms becomes even more problematic. 
What actions have been recommended?
The WWF and Tesco note that on-farm issues are largely overlooked by the UK Government's current measures to reduce food waste, which have primarily been centred around the consumer end of the supply chain.  
The roadmap published alongside their report outlines a range of strategies that should be adopted to address the issue. Its recommendations – which were developed alongside additional partners, including food retailers such as Sainsbury's (LSE:SBRY) and the Co-op as well as UK waste charity WRAP – cover five core stages. 
Firstly, the roadmap recommends incentivising farmer engagement by raising awareness both of the impacts of food waste and the potential benefits of measuring it. Secondly, it says that farmers must be provided with the tools and systems to measure and report on their food waste in a simple, efficient and consistent manner. Next, it states that programmes should be established to train farmers on how to integrate waste measurement with their existing processes. 
Building from these initial stages, the roadmap calls on the UK government to provide additional incentives for measuring and reporting on food waste. It suggests that such incentives should be included under forthcoming post-Brexit subsidy schemes. 
Finally, the roadmap suggests that, once farmers have been sufficiently supported in reporting on food waste voluntarily, policy measures should be developed to make the process mandatory.  
It recommends that reporting mandates could be in place for larger businesses further down the supply chain from 2023 before being applied to all large and medium farms from 2024. This could be coupled with legally binding targets for businesses throughout the supply chain to cut overall food waste by 50%. 
Will the UK succeed in reducing food waste?
Despite the stagnation of the UK's progress towards sustainable development, it has made some progress in reducing food waste. The country's private sector is driving this progress, with more than 260 businesses currently participating in WRAP's food waste reduction roadmap. Its initiative establishes the same 50% farm-to-fork reduction target as recommended by the WWF and Tesco, but on a voluntary basis. 
Tesco, meanwhile, has already taken steps to reduce its food waste. It recently brought its operational food waste reduction target forwards from 2035 to 2030, and has aligned its executive pay with the company's sustainability performance. 
The engagement of large supermarkets in food waste reduction efforts is undoubtedly critical, as they typically contribute to the problem by transferring the commercial risk of overproduction onto farmers. For as long as major companies are able to cancel orders, reject products based on meaningless cosmetic specifications and promote produce that is out of season, their suppliers will continue to waste food that is not accepted for sale. 
Supermarkets alone, however, cannot do enough to solve the food waste crisis without collaboration. To effectively assess and address the food wastage of their suppliers, policy frameworks will be needed to drive industry-wide transformation. Policy-makers can also play a key role in changing consumer behaviour, not only in regards to household waste but also by raising awareness and managing demand for seasonal produce and items that may appear to be 'imperfect'. 
Whether the Government chooses to take these measures remains to be seen, but the public call to action from corporates such as Tesco could provide the increased pressure that will incentivise it to take action.