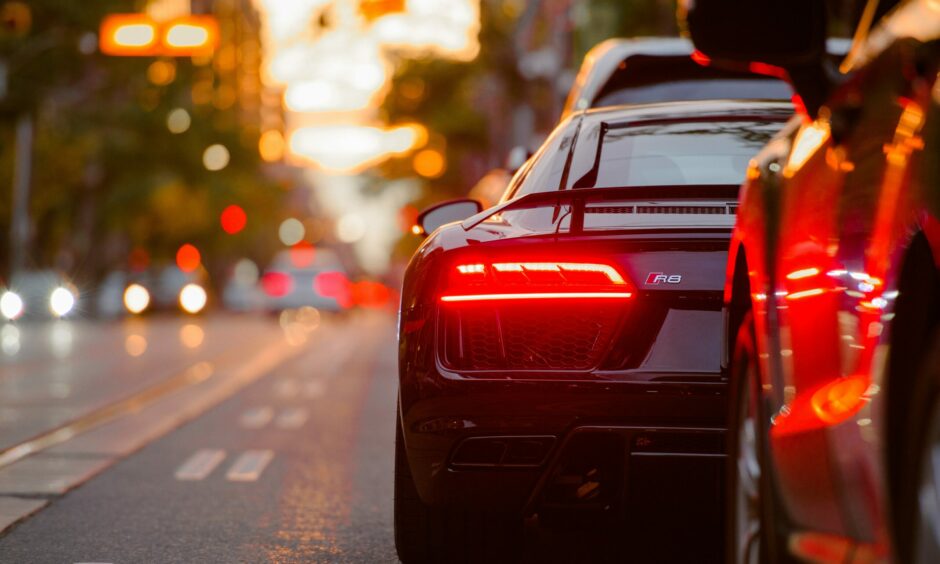 In this six-part series, we break down the UN Environment Programme's (UNEP) recommendations on how to reach the Paris Agreement goals, sector by sector.
UNEP found that the current pledges will lead to a temperature rise of 2.4-2.6°C by the end of this century.
Transportation contributes to a quarter of total energy-related CO2 emissions.
Researchers identified three shifts to promote simultaneously that will reduce the sector's impact on global warming.
Transportation is the second-largest source of energy-related CO2 emissions globally, accounting for 25% of total energy-related CO2 emissions. 
According to UNEP, there are three ways to decarbonise the sector: shifting to low-emitting modes of transport, accelerating the move to zero-carbon cars and trucks, and preparing for the move to zero-carbon aviation and shipping. These actions should be promoted simultaneously and should be supported by the abating of car and plane use by frequent travellers. 
Alongside electrifying mediums of transport, the world needs to shift to lower-emitting modes, including public transport, walking and cycling. As of 2015, private vehicles accounted for 53.2% of all trips, but this number needs to decrease by 4-14% before 2030 to meet Paris Agreement goals. Public transit and high-quality bycicle lanes need to be increased dramatically in order to incentivise citizens.
The industry needs to move to zero-carbon cars and trucks faster. Light-duty electric vehicle sales were 8.3% of total sales in 2021, but they need to account for 35-95% by 2030 and reach 100% by 2035. Heavier vehicles, including buses and medium- and heavy-duty vehicles (MHDVs), need to play a part. Buses have been a success story in terms of electrification, reaching 43% of total sales in 2017 thanks to strong demand in China. The figure fell to 39% in 2020 but needs to reach 100% in 2050. Zero carbon MHDVs, instead, have just started appearing on the market and were only 0.2% of sales in 2020. Their sales need to be 5-45% of the total in 2030 and 100% before 2050.
Aviation and shipping are also required to adopt zero-carbon solutions, however there are not many options beyond sustainable aviation fuels. These need to meet 13-18% of aviation fuel needs in 2030 and 78-100% in 2050. Vessels have not yet started to use zero-emissions shipping fuels, but they will need to account for 5–17% of maritime shipping demand in 2030 and 84–93% by 2050.
Researchers said that the most important actions are prioritising moving people and improving transport access over private cars, investing in low-carbon modes of transport, and improving the available technologies. Conversely, it is key to avoid unsustainable solutions and delay transport electrification until the electricity grids are cleaner. UNEP said to be wary of 'false dichotomies' – the 1.5°C pathway requires both electrification of transportation and investment in more compact cities.
In order to implement the changes, UNEP said national governments need to set mandates to switch to zero-emissions road vehicles by specific dates, regulate and incentivise zero-carbon fuels for aviation, adjust taxation and pricing schemes to support environmental objectives, and invest in zero-emissions infrastructure. Different countries should cooperate on financing and policy development as well as coordinating on targets and standards, which will help scale up infrastructure.
Meanwhile, subnational governments should plan infrastructure and supporting policies to reduce travel demand, for instance by implementing low- and zero-emission zones to accelerate shifts to zero-emissions vehicles in cities. They should also join national governments in planning infrastructure and adjusting taxation and pricing schemes.
Businesses will have to work towards 100% zero-emission vehicles in their fleets, researchers said, as well as travel where possible by avoiding long-haul flights, promoting telecommuting and providing workplace charging for electric vehicles. Investors should finance zero-emissions transport infrastructure and engage with their investees to support zero-emissions vehicles, vessels and planes.
Citizens can play an important part by travelling by bike, by foot or by public transport as much as possible, using zero-emissions vehicles and avoiding long-haul flights and private jets.
Our series: