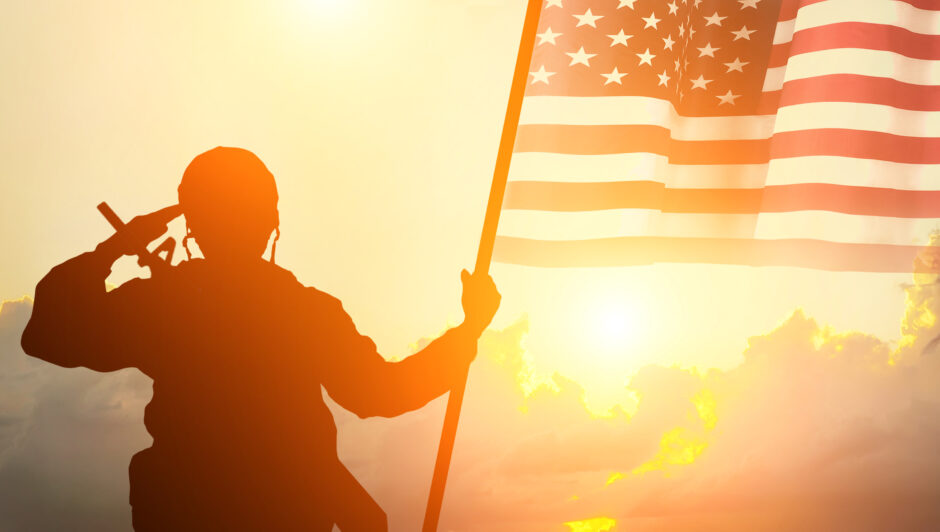 A group of UK researchers have published a paper on the devastating impact of unreported military sector emissions, and are calling for mandatory disclosures to be discussed at COP27. 
The paper calls for COP27 to address the lack of data on military emissions by introducing mandatory disclosure requirements and supporting their verification.

 

Military emissions are currently excluded from national climate-related disclosures, leading to a significant lack of data as to their true extent or a country's full emissions footprint.

 

Any disclosure of military emissions could draw attention to the failings of governments and investors to meet their climate goals.

 
The paper, which was published by Nature in November 2022, sheds light on the enormous carbon footprint of global armed forces. These emissions are rarely measured with sufficient vigour, and are currently excluded from climate-related disclosures for security reasons. As such, the researchers are calling for action in four key areas to be discussed during the fast-approaching COP27 convention. 
Dr Benjamin Neimark, one of the paper's seven authors, said: "We need robust independent research to properly calculate military carbon emissions, so we can fully understand how armed conflicts affect the climate and start developing low-carbon recovery pathways."   
"It's particularly apt, with the 2022 United Nations Climate Change Conference (COP27) starting this weekend, that we should call on militaries and researchers to join forces in reporting and reducing the carbon footprint of the armed forces. If the military doesn't act on this issue, it simply won't be able to uphold obligations of the United Nations Framework Convention on Climate Change", he added. 
The carbon footprint of global military forces
Current estimates suggest that military forces are responsible for 1-5% of global greenhouse gas emissions. This puts the military sector on par with other emissions-intensive industries such as aviation or shipping. 
The US military, which is currently the world's largest in terms of expenditure, has greater emissions than several countries including Peru, Singapore and Switzerland. If the US military were a nation, its annual per-capita emissions of 42 metric tonnes of CO2 per staff member would be the highest in the world. In the UK, meanwhile, the direct emissions of the British armed forces reached approximately 2.7 million metric tonnes of CO2 in 2018 alone. 
Analysis of fossil-fuel consumption suggests that, globally, military forces are emitting up to 2.2 billion metric tonnes of CO2 every year. As alarming as these figures are, they become even more concerning when we acknowledge that they are likely to be severely underestimated. 
The military emissions gap
The paper draws attention to multiple gaps in the available data on military emissions. Under the 1997 Kyoto Protocol, military forces are excluded from international agreements on emissions declaration on the basis of national security. This exclusion has allowed the military emissions gap to become systemically entrenched. 
Most nations are yet to disclose any data on the emissions associated with their armed forces, and only a handful have published military-specific climate action strategies. Indeed, only ten of the 27 EU Member States have acknowledged the need to mitigate their military emissions. Of these ten, only seven have established clear targets for doing so. 
Countries that have declared the emissions of their armed forces have taken various different approaches, each of which the researchers consider to be flawed. Supply chain emissions are typically absent, while some emissions are separated out into broader categories such as public services and general aviation or shipping. 
Of the UK emissions figures reported in 2019, for example, only 64% of the Ministry of Defence's declared emissions were explicitly identified as being associated with the military. The emissions of military bases, ground vehicles and bunker fuels appear to be missing. In the US, meanwhile, records of direct military emissions are fragmented between different government departments and are often kept private due to 'national security concerns'. 
Currently, these practices are considered acceptable because there is no standardised methodology for calculating the emissions of military activities. Some of these emissions, such as those from permanent sites or routine transport, would be relatively easy to calculate. Those that are generated in hostile, fast-changing or insecure locations, however, present a far greater challenge. 
Furthermore, the environmental impacts of on-the-ground conflict are rarely considered. Warzones are typically associated with damaged infrastructure, changes in land-use, socio-economic disruption and post-war reconstruction. 
The ongoing conflict in Ukraine has brought some attention to this issue. In early October 2022, the country's environment minister Ruslan Strilets stated that Russia's invasion had placed one fifth of its protected areas at risk of destruction. The Ukrainian government estimated an air pollution bill of around €25 billion and said that a further €11.4 billion would be needed to address soil damage.
The conflict was thought to have generated 31 million tonnes of CO2 emissions to date, while an additional 79 million tons would be emitted during the reconstruction of damaged infrastructure. 
What have the researchers recommended?
The newly published paper calls for action in four key areas. Firstly, it demands that global militaries should be held accountable for their emissions. It recommends that COP27 and COP28 be viewed as key opportunities for international standards and obligations to be agreed, covering the development of common standards for measuring, reporting and reducing military emissions. 
Next, it suggests that armed forces should be upskilled in this area. It says that researchers could work alongside military forces to share knowledge and best practices from the civil sector. This would help in developing protocols for military-specific emissions, and could also provide guidance on the procurement of low-carbon equipment. 
The researchers are also calling for greater access to track and examine how armed conflicts impact both the climate and global society. The paper acknowledges that such research would be extremely complex, but says that it will be crucial in identifying low-carbon recovery pathways.  
Finally, the authors claim that independent research will be paramount in holding militaries accountable and ensuring compliance with any targets that are set. There is an urgent need, they write, for researchers to be supported if they are to provide evidence-based solutions. As such, the paper calls for militaries to collaborate with both academic and industrial partners to establish a commonly understood and verifiable way to understand their emissions. 
The implications of mandatory military emissions disclosure
If military emissions disclosure were made mandatory, the ability of countries to deliver on their nationally determined contributions would be subject to even greater scrutiny. While countries' climate commitments have become more ambitious, they could be contradicted by the seemingly unacknowledged increase in national defence budgets. 
For nations that have enshrined their emissions reductions targets into law, such as the UK, the EU and Australia, the sudden inclusion of military emissions could even result in legal action.  
Germany, for example, increased its military budget by 107% in 2022. If this investment is included in its climate-related declarations, it seems unlikely to comply with the EU's legal requirement that Member States must reduce their emissions by 55% before 2030. 
There could also be a rippling effect on investors. Although military forces receive public funding, many private defence companies – such as Lockheed Martin (NYSE:LMT), Northrop Grumman (NYSE:NOC) and General Dynamics (NYSE:GD) – are publicly traded. 
Such companies are screened out of some investment portfolios on the basis of social values, but this consideration could easily be reversed. Indeed, a worrying note issued by Citi (NYSE:C) in March 2022 suggests that the defence sector "is likely to be increasingly seen as a necessity that facilitates ESG as an enterprise, as well as maintaining peace, stability and other social goods."  
If defence were included in climate-related disclosures, however, such investments could be seen as risky decisions. Climate-related financial disclosures have already been made mandatory in the UK, with the US expected to follow under the Securities and Exchange Commission's proposed rule.
The EU, meanwhile, has introduced the Sustainable Finance Disclosure Regulations. As these regulations are adopted, funds and lenders that continue to back the defence industry would have to endure the resulting disapproval.
With these widespread implications, the mandatory disclosure of military emissions will remain a contentious issue if brought to the table during COP27.