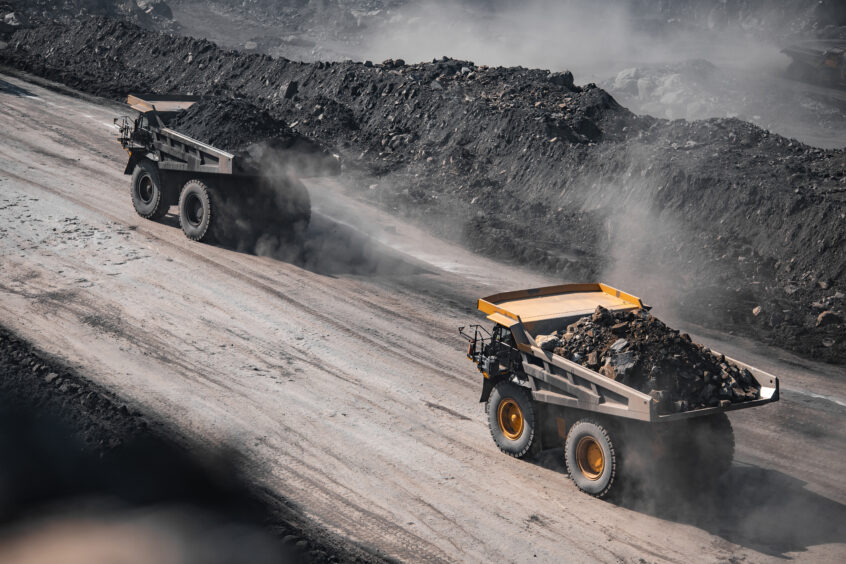 Analysis by Moody's raises concerns over assets being stranded in high-polluting sectors, such as oil and gas. Limiting funding for these industries will be a big part of the negotiations at COP27.
Moody's found that sectors at heightened environmental credit risk account for more than twice as much rated debt as when the Paris Agreement was announced.
There is increasing attention to environmental credit risks, spurring policy, investor and corporate action across most risk categories.
The analysis may give negotiators at COP27 further impetus to limit funding for high-polluting sectors, which face a heightened risk of trillions of dollars in assets being stranded. 
Results of Moody's heatmap analysis
Moody's has updated its analysis of environmental risks to companies in 89 sectors with a total rated debt of $83 trillion. It studied the risk exposure of companies in these sectors based on five environmental risk categories: carbon transition, physical climate damage, waste and pollution, natural capital dependency and water management.
Sectors with very high or high environmental risk exposure had the most amount of debt exposed to physical climate risks, at $6.4 trillion across 14 sectors. This was followed by carbon transition risk, where 16 sectors with $4.9 trillion in debt had very high or high exposure to tighter emissions regulations and low-carbon alternatives. 
In waste and pollution, $4.4 trillion in debt across 14 sectors was exposed to risks from hazardous and non-hazardous waste, and faced growing pressure to address circular economy issues. 
The debt of oil and gas and its related sub-sectors had very high or high exposure to all five environmental risk categories.  
The usual suspects face very high and high environmental credit risk
The list of six sectors facing very high environmental risks is not surprising. What is perhaps surprising is that their proportion of total debt has nearly doubled since the Paris agreement was signed, with the amount of debt up by 109%. 
Of these six sectors, three are related to fossil fuels: integrated oil producers,  independent exploration and production, and refining and marketing companies. Other sectors were coal mining and coal terminals – which Moody's identified as facing very high environmental credit risk since 2015 – chemicals and mining all metals excluding coal.
More pressure needs to be applied to limit fossil fuel financing
The world's 60 largest banks have provided $4.6 trillion in financing to the fossil fuel industry since the adoption of the Paris agreement. According to data from Rainforest Action Network's (RAN) 2022 report Banking on Climate Chaos, lending from the top five banks increased by 17.5% in 2021 compared to 2020. 
The International Energy Agency and the Intergovernmental Panel on Climate Change have warned that the development of new oil fields is not aligned with a net zero by 2050 scenario. 
Such banks face a lose-lose scenario if they continue to finance greenfield oil and gas projects, according to UK-based NGO Share Action. Declining fossil fuel use from tighter emissions regulations and low-carbon alternatives will result in oil and gas assets becoming stranded assets. Increased use of fossil fuels increases the prospect of physical risk and economic damage from climate change.
Is the tide starting to turn ahead of COP27?
A few banks, and financial institutions have begun to take a stand against the expansion of fossil fuels. RAN's report lists banks that have published commitments to end financing for all oil and gas and coal activities. These include La Banque Postale, Nordea Bank (STO:NDA-SE), and Intesa Sanpaolo (MIL:ISP), and more recently the UK's largest bank, Lloyds Banking Group (LON:LLOY).
Moves by other financial market players could also have a significant impact. Munich Re (MIL:MUV2) has announced that it will halt the insurance of, and investment in, new oil and gas fields from 2023. Swiss Re (SWX:SREN) has stopped insuring new oil and gas projects and plans to finalise a policy on treaty reinsurance for oil and gas in 2023.
At COP26 in 2021, 39 countries signed a pledge to end financing unabated oil and gas projects. As a signatory of the pledge, the Dutch government has announced it will no longer provide export credit insurance to fossil fuel projects.
The actions of some banks, insurers and governments provide hope for ending greenfield fossil fuel projects, but the challenge for negotiators at COP27 will be to find a way to implement an energy transition that is just and minimises social and economic risk.