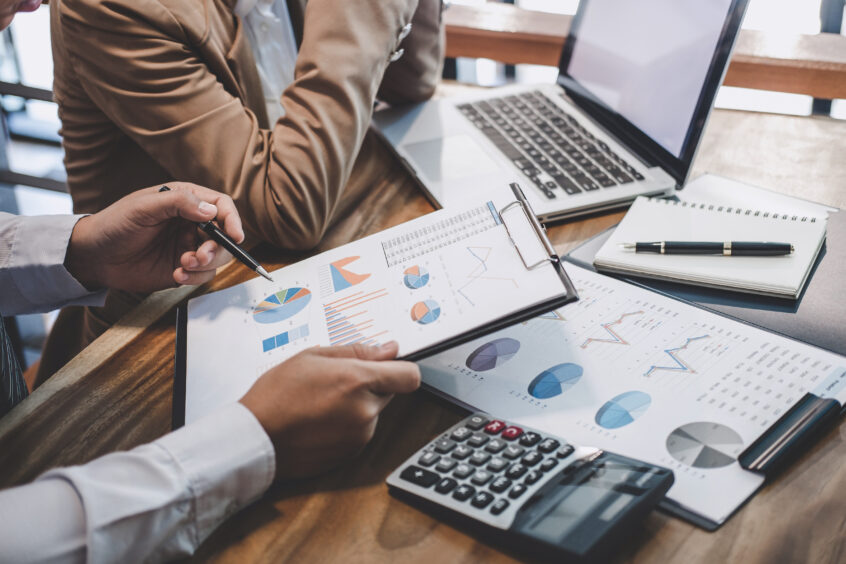 EIT Food and DevelopMinded have published a report to provide companies with guidance on getting started with carbon accounting. 
A new report is positioning itself as an impartial guide in helping companies with carbon accounting.
Carbon accounting is the process by which organisations calculate their greenhouse gas emissions and their climate impact.
Businesses of all sizes are under increasing pressure to decarbonise, but some do not have the tools to measure and therefore address their carbon footprint.
Food innovation community EIT Food and strategic advisory firm DevelopMinded have published Making Sense of Carbon Accounting on Decarbonisation Day at COP27. The report is intended to guide companies in taking the first steps with carbon accounting.

What is carbon accounting?
In order to limit the climate impact of an entity, it is necessary to measure it. Carbon accounting involves quantifying the Scope 1, 2 and 3 greenhouse gas emissions generated by a business.
Scope 1 and 2 emissions are relatively easy to calculate, as they are produced by the direct activities of an organisation and the source of the electricity it consumes, respectively. Scope 3 emissions, conversely, are generated by all indirect sources in the value chain and can account for up to 90% of a company's carbon emissions. As such, they can be more challenging to measure and require a collaborative approach between the emitter, its partners and stakeholders.
Many organisations, especially small and medium enterprises (SMEs), may lack the tools, capacity or funds to fully analyse their carbon footprint. A 2022 survey from the SME-Climate Hub found that SMEs are willing to address their climate impact, but 68% of 194 respondents felt they did not have enough resources to take effective action.
The market for carbon accounting solutions is expanding amid increasing demand. For example, in October 2022, enterprise software company Sage (LSE:SGE) acquired Spherics, a carbon accounting platform for SMEs, while carbon management solutions provider Carbon Direct raised $60 million in August 2022.
EIT Food and DevelopMinded offer impartial advice
The report compares 17 providers including Greenly, PlanA, FigBytes and Emitwise, summarising the most important features of each solution, how it works and for which type of company it is suitable. DevelopMinded plans to update the report every year.
EIT Food and DevelopMinded said that companies can use their guide to identify what solution works best for them, and then set up demo meetings with the best matches via the links provided in the report's Summaries section. The authors stressed that there are no financial ties between DevelopMinded and the solution providers.
Lennaert Jonkers, founder of DevelopMinded, said: "Companies need to start focusing on ensuring long-term business viability. They will need to transform business practices to operate within the planetary boundaries and carbon accounting is an integral part of sustainability transformation efforts." 
Keeping up with an ever-changing landscape
Carbon accounting is due to become an increasing priority for organisations as regulation, reporting frameworks and solutions are forecast to change drastically in years to come. The world cannot continue with business-as-usual and companies must address their climate impact to future-proof themselves.
Regulation is becoming more stringent as jurisdictions worldwide focus on corporate sustainability. For example, large emitters in the US and the EU are required to report on their footprint, and it is expected that these rules will extend to smaller companies.
Businesses are also facing pressure from consumers and B2B partners amid an increasing market for sustainable products, while purpose-driven employees, especially among the younger generations, push for change internally. Shareholders and investors are also demanding sustainability credentials to understand the long term viability of their investees.
In the words of Shima Barakat, director of the entrepreneurship for sustainability programme at the University of Cambridge: "As COP27 kicks off, the world is acutely aware of the need for action and implementation, and not for more rhetoric. Our actions are only as good as our people and our tools. We know that we have good people, but it's crucial that we also have the tools to help us measure and implement continuous improvement strategies and plans."