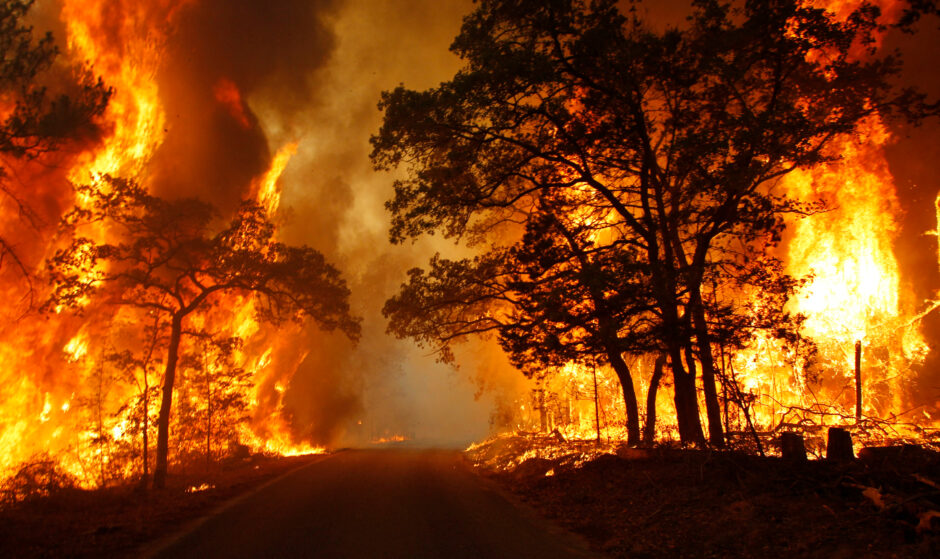 The 2022 10 New Insights in Climate Science was published, covering topics that are key focus areas for negotiators at COP27, from adaptation and mitigation to the intersections of climate and food systems, security, and finance.
The latest insights from climate science warn that there are limits to adaptation.
Around 1.6 billion people live in climate vulnerability hotspots today, but this figure is set to hit 3 billion by 2050.
The allocation of capital and land use must be urgently shifted towards mitigation to avoid crossing irreversible tipping points.
Researchers stress that only through ambitious mitigation efforts and systemic transformation, can we avoid facing widespread limits to adaptation, and increased losses and damages.
The 10 New Insights in Climate Science report emphasises and unpacks the complex interactions between climate change and other drivers of risk, such as conflicts, pandemics, food crises and underlying development challenges. It was published by international networks Future Earth, The Earth League and World Climate Research Programme (WCRP).
The launch event was attended by UN Climate Change executive secretary Simon Stiell, who said: "Science is at the heart of everything we do. Science is our common language. It's a foundational element that informs the COP negotiating process. Science provides the evidence and data on the impacts of climate change but it gives us the tools and knowledge on how we need to address it. The insights of this report are alarming, confirming what we already know and giving us insights into other areas where further action is needed."
Scientists raise the alarm on adaptation and dependency on fossil fuels
Perhaps the most alarming insight was the recognition that there are limits to adaptation. Rising sea levels capable of submerging coastal communities, and extreme heat intolerable to the human body, are examples of 'hard' limits to our ability to adapt. It also highlights that over 3 billion people will inhabit 'vulnerability hotspots' – areas with the highest susceptibility to being adversely affected by climate-driven hazards – by 2050, double what it is today.
"The latest science confirms the rising social costs of severe climate extremes and the urgent need to deviate away from risks of going beyond limits to adaptation and crossing irreversible tipping points," said Prof. Johan Rockström, co-chair of the Earth League, the Earth Commission and Director of the Potsdam Institute for Climate Impact Research.
The report further outlines that persistent dependence on fossil fuels exacerbates major vulnerabilities, notably for energy and food security, and that deep and swift mitigation to tackle the drivers of climate change is immediately necessary to avert and minimise future loss and damage.
There are ten key insights from climate science
New evidence on climate risk suggests that multiple climate tipping elements could be triggered if global temperature rises beyond 1.5°C. Current policies point towards a temperature increase of 2.8°C, which entails additional risks for multiple tipping elements of central importance to Earth system stability. The goal of the insights from climate science is to provide recommendations on how to do things differently.
Questioning the myth of endless adaptation
The report says that people and ecosystems in different places across the world are already confronted with limits to adaptation, and if the planet warms beyond 1.5°C or even 2°C, more widespread breaching of adaptation limits is expected. That means that while adaptation efforts are critical, they are not a substitute for ambitious mitigation.
Vulnerability hotspots cluster in 'regions at risk'
Areas with the highest susceptibility to climate-driven hazards are home to 1.6 billion people, a number projected to double by 2050. The report identifies vulnerability hotspots in Central America, the Sahel, Central and East Africa, the Middle East, and across the breadth of Asia.
New threats on the horizon from climate-health interactions
Climate change is adversely impacting the health of humans, animals and entire ecosystems and we need to prepare for future threats.
Climate mobility: from evidence to anticipatory action
The rising frequency and intensity of extreme weather events related to climate change, as well as its slow-onset impacts, will increasingly drive involuntary migration and displacement. But some will not be able to get out of harm's way and will need help.
Human security requires climate security
Climate exacerbates existing vulnerabilities in human security, driven by inequality or governance failures. Human security must be strengthened which will, in turn, strengthen national security.
Sustainable land use is essential to meeting climate targets
Enhancing yields via sustainable agricultural intensification with integrated land management should replace further expansion into natural areas, providing climate solutions, food security and ecosystem integrity.
Private sustainable finance practices are failing to catalyse deep transitions
Sustainable finance practices in the private sector are not yet catalysing the profound economic transformations needed to meet climate targets. The challenge is that sustainable finance is trying to fit into existing models and that's not going to work.
Loss and Damage: the urgent planetary imperative
Losses and damages are already widespread and will increase significantly on current trajectories, making it imperative to advance a coordinated global policy response. Deep and swift mitigation and effective adaptation are necessary to avert and minimise future economic and non-economic losses and damages.
Inclusive decision-making for climate-resilient development
Decentring and coordinating decision-making across scales and contexts, while prioritizing empowerment of a broad range of stakeholders, are key ways for climate action to be more effective, sustainable and just, as well as necessarily more reflective of local needs, worldviews and experiences.
Breaking down structural barriers and unsustainable lock-in
Transformative change towards deep and swift mitigation is impeded by structural barriers that arise from the current resource-intensive economy and its vested interest in maintaining the status quo. 
Policymakers must listen and start to develop holistic approaches
Prof. Chukwumerije Okereke at the Alex Ekwueme Federal University Ndufu-Alike Nigeria said: "Decision makers must recognise the interconnectedness of biophysical-social challenges, and that the most impactful responses are not siloed. Substantially shifting the allocation of capital and land use towards meaningful mitigation, enacting robust and coordinated global policy responses for adaptation, loss and damage, as well as deconstructing the barriers to just climate action are some of the approaches identified within the report to accelerate reaching Paris Agreement Goals."
This was supported by Dr Lisa Schipper, incoming professor of Development Geography at the University of Bonn, who said: "While the evidence on climate change and its impacts is undeniable, new research is showing how more integrated, intersectional approaches to thinking about climate action and development are vital. These Insights highlight key topics where knowledge gains have been made that can very clearly help decision makers."