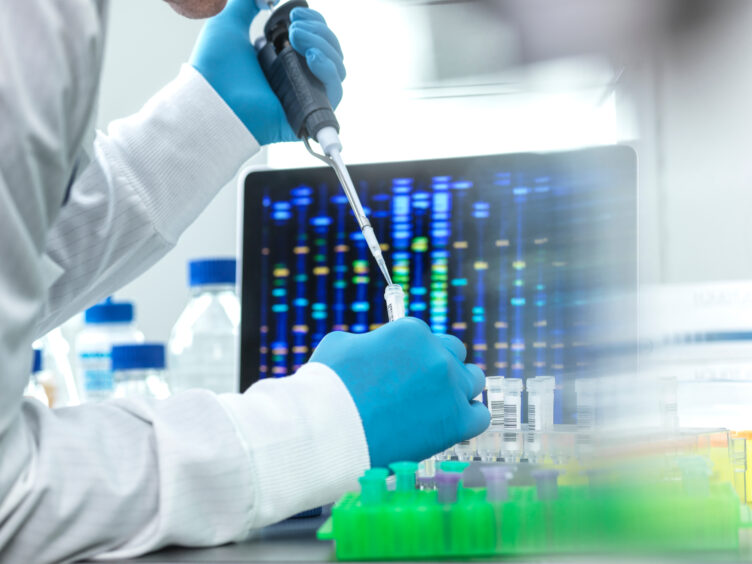 Finance for biodiversity requires accurate measurement data. Researchers have published a study that provides guidance on the use of environmental DNA for conducting marine biodiversity assessments. 
Environmental DNA barcoding uses genetic sequencing and unique barcodes to inventory the biodiversity of specific areas.

 

There is growing demand for nature-positive investment opportunities, but a lack of accurate biodiversity data has made it difficult to determine their credibility.

 

Nature technologies such as environmental DNA barcoding will be crucial in providing the data required to increase the availability of funding for biodiversity projects.

 
The study's authors have outlined five key recommendations that resource managers, project developers and researchers should follow when developing biodiversity monitoring programmes using environmental DNA.
Their guidance could help to promote the adoption of what promises to be a transparent and trustworthy approach to detecting, monitoring and reporting on changes in ecosystem populations. 
What is environmental DNA barcoding?
Environmental DNA (eDNA) barcoding involves using the genetic sequencing of environmental samples, such as ocean water, to create an inventory of the different species within that location. The genetic sequences found within the sample are compared against existing or specially developed databases, enabling each species to be identified by a unique barcode. 
Zachary Gold, lead author of the new study, explains: "There are genes that differ enough between species that they can be used as identification markers. Every organism sheds DNA by dropping skin cells or other materials, so we can take a cup of seawater, sequence the DNA in it, and use that to inventory organisms in the area." 
eDNA is extremely versatile, as it can be applied across any terrestrial or aquatic ecosystem to gather information on lifeforms ranging from microbes to mammals. Currently, however, it has largely been used by the academic community, as resource managers have lacked the experience and expertise required to conduct it correctly. 
To address this issue, the researchers sought to demonstrate the value of eDNA barcoding for ecosystem monitoring and to create clear guidelines to explain the methodological choices that must be made in order for it to be effective.  
They conducted a pilot project in the Los Angeles and Long Beach area, which highlighted the extra information that could be gathered through the careful use of eDNA. The approach was also found to be far cheaper and more efficient than conventional ship-based trawl net sampling. 
Drawing from the methodology they had used in their experiment, the researchers created a set of recommendations for resource managers that may be considering eDNA as a tool for conducting biodiversity assessments. 
Their guidelines explain how to choose which genetic identifiers samples should be compared against and how to select, create and use relevant reference databases. They also recommend that pilot studies be conducted to ensure that temporal and spatial variances are accounted for, and provide advice on how data should be archived to support future studies or reanalysis. 
Technology to support nature-based solutions
eDNA barcoding falls under the emerging category of 'nature technology' in that it could be used to accelerate the implementation of nature-based solutions to climate change. Its ability to improve the accuracy of monitoring, reporting and verification while simultaneously lowering costs provides an opportunity to improve transparency. 
Nature technologies such as eDNA barcoding can be used to gather data that has previously proven challenging to assess. For some nature-based solutions, such as carbon sequestration, nature technology has already made significant advances such as the use of satellite imagery and artificial intelligence to monitor the carbon stored within trees. 
The measurement of biodiversity, however, is far more complex. This means that, while the availability of transparent carbon data is improving the integrity of carbon credits, it has been difficult to build enough confidence in biodiversity projects to develop a market-based approach that would provide them with necessary funding. 
With nature-based solutions expected to provide at least a third of the climate change mitigation needed by 2030, new technologies will be needed to ensure that various approaches are both effective and investable. Indeed, estimates suggest that investment towards nature-based solutions must increase by four times its current level if the world is to meet its climate, biodiversity and land-based targets. 
The demand for nature technologies is on the rise
The destruction of nature is now recognised as posing a financially material risk to investment portfolios, while the development of disclosure frameworks and regulatory measures are heightening the risks of legal penalisation and reputational damage.    
These developments have led nature to become a core concern of investors, with a 2021 survey of 327 global asset managers and asset owners, finding that around 84% of investors are concerned about biodiversity loss. The majority of its respondents believed, however, that there was not enough available data for them to make investments that effectively supported biodiversity. 
Calls have been made for capital flows to be aligned with ambitious biodiversity goals, while financial institutions are beginning to take action. Investment managers such as Robeco (AMS:ROBA) and AXA IM (PAR:CS) have launched biodiversity-themed investment strategies, while Moody's (NYSE:MCO) has introduced a biodiversity screening framework. 
Companies wishing to remain competitive in a market that is increasingly focused on nature are beginning to develop biodiversity strategies and set measurable targets, but the scarcity and fragmentation of data on biodiversity risks has made it difficult to assess their credibility. 
It should therefore come as no surprise that recent projections expect investment in nature technologies to triple their current level within the coming years, reaching $6 billion by 2030. Such growth will be crucial in driving subsequent investment towards biodiversity projects by ensuring the measurability and credibility of what seems to be a rapidly emerging market.