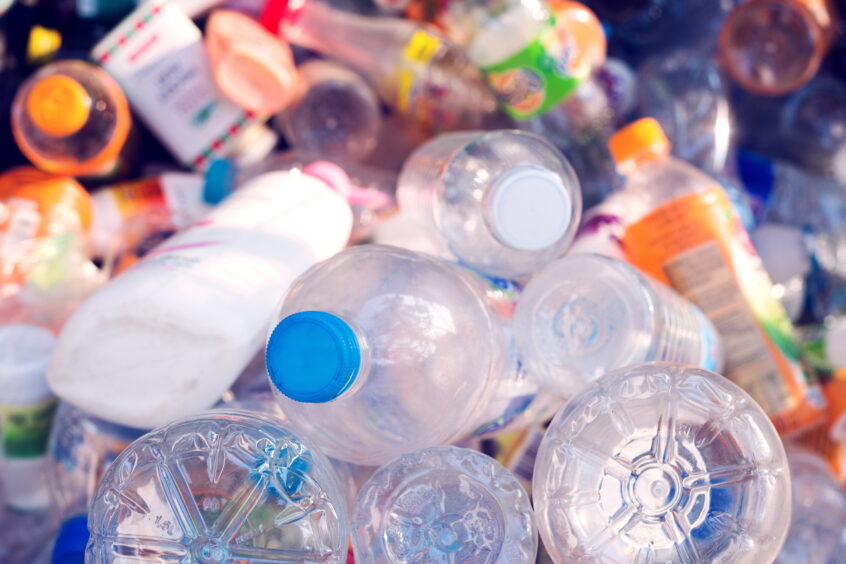 The World Wildlife Fund (WWF) and the Plastic Free Foundation have published a global survey that reveals overwhelming public support for an international treaty to end plastic pollution. 
The vast majority of respondents believe that a global plastic pollution treaty is either important or essential.

 

Negotiations on a global plastics treaty are set to begin on 28 November 2022 and be concluded by 2024. 

Public demand could boost the ambition of decision-makers, while also sending a clear signal to businesses that changes are necessary, no matter the treaty's outcome.
The survey, conducted by market research company IPSOS (PAR:IPS), polled more than 20,000 people across 34 different countries. It is the first body of research to explicitly ask citizens from around the world for their opinions on a global treaty to address plastic consumption and pollution. 
"Hundreds of millions of people from all corners of the world have taken personal action to reduce their plastic waste but many are also realising that their individual responsibility must be matched and accompanied by global and systemic action for the world to make a dent in reversing our devastating plastic pollution footprint", said Rebecca Prince-Ruiz, founder and executive director of the Plastic Free Foundation. 
"This survey is further proof that there is broad and overwhelming public demand for an ambitious global plastic pollution treaty that makes governments and companies more responsible for the plastic they produce", she concluded. 
What is the Global Plastics Treaty?
The idea of a Global Plastics Treaty was proposed by the UN in March 2022, and has since been endorsed by the governments of 175 countries. Negotiations on the treaty's development will take place over a series of intergovernmental meetings, with the first to be held on 28 November 2022 and a conclusion expected in 2024. 
Once finalised, the treaty will serve as a legally binding instrument that covers the full plastic lifecycle from the extraction of fossil fuels for plastic production to the design, use and disposal of plastic products. It is expected to advance international collaboration on a range of solutions to the plastics crisis, and is arguably the most significant environmental multilateral deal since the Paris Accord in 2015. 
High stakes for the development of an effective treaty
The world is in the midst of a plastics crisis. Around 479 million tonnes of plastic were produced in 2019 alone, and demand is projected to increase. Given that most plastics are made almost entirely from oil, plastic production is a significant contributor to the fossil fuel industry, with the associated negative environmental impacts.
By 2060, it is estimated that around 1.2 billion tonnes of plastic will have been produced. Currently, only 9% of this plastic is recycled. The remaining 91% is mismanaged, landfilled or incinerated, contributing to the destruction of natural ecosystems while also endangering wildlife and human health. 
Tiny shreds of plastic are making their way into the sea, reducing the ocean's capacity to sequester CO2 and contaminating the habitats of marine species. These microplastics are now being found in our food supplies and even in human blood samples. 
The Global Plastics Treaty presents an unprecedented opportunity for international governments to address these issues, and the stakes could not be higher. If negotiators cannot agree on a sufficiently ambitious treaty, then the lack of effective response could see the plastic crisis continue to spiral beyond control. 
"Over the next two years, the negotiating process will likely expose fault lines and differences in what countries want from a global plastics treaty" explains Eirik Lindebjerg, global plastics policy lead at WWF International.
"We cannot allow laggards to determine our future and we urge governments to ensure that the urgency of the plastic pollution crisis we face – which has harmed our environments, ecosystems, and countless species including risking human health – is at the forefront of all of the choices they make. By 2025, we must have a treaty with teeth that is effective in ending plastic pollution", he concluded. 
The WWF's recommendations
In a bid to ensure that an effective agreement is reached, the WWF has published a report that outlines its key recommendations. It recognises globally binding rules as being of the utmost necessity in addressing the plastics crisis, explaining why they must replace the current mixture of voluntary national approaches. 
The report notes that, despite a 60% increase in national and subnational plastics policies over the past five years, the volume of plastic in the oceans has increased by over 50%. According to the WWF, this is because geographically bounded measures are unable to manage what is ultimately a transboundary problem.  
Globally binding rules, on the other hand, would create a level playing field across the plastics value chain and provide the policy certainty, risk reduction and harmonisation needed to facilitate the compliance of businesses affected by the legislation. They would also be of benefit to governments by spreading the costs of developing regulatory and technical solutions across the world.  
Further recommendations of the report include the prioritisation of particularly problematic categories of plastic, such as single-use items, fishing gear and microplastics. It suggests that the control measures introduced, which could include material or product bans and the introduction of mandatory design, labelling and disposal standards, should be developed specifically for each category. 
What does the public think?
Of all the environmental challenges we currently face, the plastics crisis has drawn particular public attention. Media representations of plastics' threat to both human and environmental health have translated scientific findings into widespread concern, fueled further by the involvement of celebrity figures and the emergence of various campaigns. 
This is reflected in the results of IPSOS's survey, which revealed that 88% of globally surveyed respondents believe that a plastic pollution treaty is either important or essential. Seven in 10 participants thought that the treaty should establish global rules, with 50% stating that there should be clear consequences for those who break them. Only 14% of the people surveyed thought that voluntary arrangements would be preferable, while each specific rule suggested received more than 70% support. 
The public's support of global legislation on plastic could be critical in incentivising governments to agree on effective measures. These measures will undoubtedly impact businesses around the world, requiring them to overhaul their operations in order to comply.  
Even if the treaty does not reach the desired level of ambition, IPSOS' survey makes it clear that the public is ready to take a stand against plastic. As such, businesses that wish to remain competitive would be well-advised to implement changes no matter how the treaty turns out. With estimates suggesting that an additional $600 billion will need to be channelled into solutions to address the plastics crisis, public demand could be crucial in driving corporate contributions.