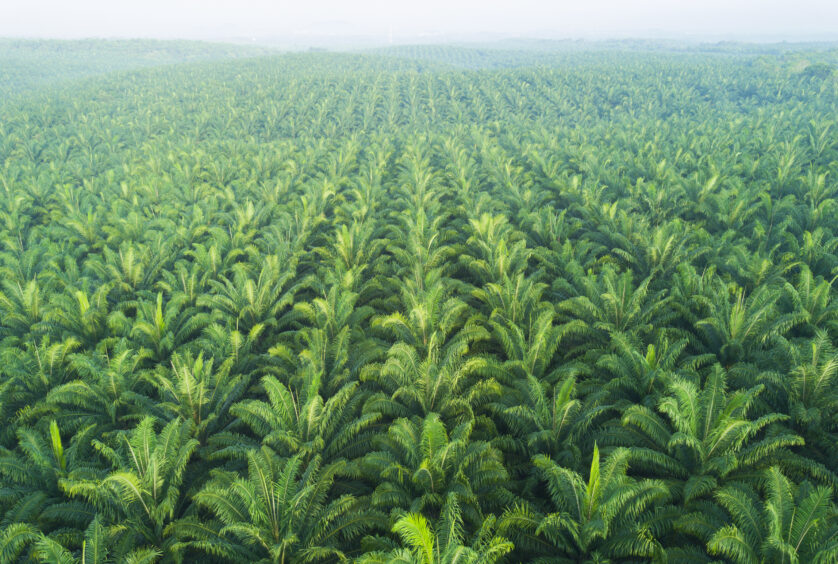 A new study has revealed how current sustainability commitments are leaving tropical grassy and dry forest habitats exposed to the risks of palm oil expansion. 
Researchers have identified 167 million hectares of land that are at risk of being used for palm oil production, despite meeting the criteria of the world's most commonly adopted sustainability certification.

 

Companies, governments and investors have ramped up their commitments to reducing deforestation, but are failing to acknowledge the threat that palm oil poses to other biodiverse ecosystems.

 

Given the ongoing criticism of existing measures to ensure sustainable palm oil production, there is an urgent need to redefine what can be considered acceptable.

 
A team of researchers, led by the University of York and funded by Unilever (NYSE:UL), has shed light on global failures to protect biodiverse ecosystems within tropical grassy and dry forest habitats. Their study, published in Nature Ecology & Evolution, has identified a number of vital habitats across Latin America and Africa that have been left vulnerable to land use conversion for the production of palm oil. 
According to Dr Phil Platts, one of the study's authors: "Sustainability guidelines for palm oil were developed in the context of Southeast Asia's rainforests, and so reflect the structure and function of those habitats. Now expansion is shifting to different ecological contexts, the scope of sustainability commitments must similarly expand, in line with the distinct biodiversity and carbon stocks now under threat."    
"Rather than avoiding or banning palm oil, we need to ensure effective international policies and governance to protect, not just tropical rainforest, but tropical grasslands and dry forests too. Our study highlights how current sustainability commitments could have the unintended consequence of putting areas of remarkable biodiversity at risk from the expansion of oil palm agriculture," added fellow writer, Professor Jane Hill. 
What did the study find?
The researchers observed that, although palm oil yields would likely be lower in grassy and dry forest areas, such sites would still be attractive for the expansion of palm oil plantations. These locations provide vital habitats for a vast range of species, while also serving as an important resource for carbon storage. As such, their destruction in the name of palm oil production would result in significant biodiversity loss while contributing to global climate change. 
According to the team's calculations, at least a third of the vertebrates included under the International Union for Conservation of Nature's red list of threatened species could be affected by the expansion of palm plantations onto grassy and dry forest sites. The blue-throated macaw, giant pangolin and Hellmich's Rocket Frog were identified as being particularly vulnerable. 
Through their study, the researchers estimated that around 167 million hectares of land would be considered suitable for palm oil plantations while still meeting the Roundtable on Sustainable Palm Oil's (RSPO) criteria for deforestation-free production. Around 95 million of these hectares were categorised as grassland or dry forest, with the majority being spread throughout South America and Africa. 
The study's primary author, Dr Susannah Fleiss of the University of York, explained the urgency of its findings: Clearing these areas for plantations would have a serious impact on biodiversity, potentially reducing the ranges of one quarter of vertebrate species that are currently threatened with extinction. Plantation development would replace the existing habitat in these areas, disrupting the ability of the species present to find food and water, and affecting their migration routes."   
"Large numbers of people live in tropical grassy and dry forest regions, where they often play a critical role in ecological processes such as burning and grazing. The expansion of oil palm agriculture in these areas could lead to a number of interlinked issues for local people and biodiversity. Our study highlights the strong need for internationally-coordinated governance to protect these habitats, in addition to the existing global efforts to protect tropical rainforest," she concluded.   
Current efforts to ensure sustainable palm oil production
Despite palm oil's association with a wide range of social and environmental concerns, ranging from CO2 emissions and biodiversity loss to water abstraction and land conflicts, it remains a prevalent ingredient in a number of everyday items. 
As such, global demand for palm oil is unlikely to significantly decline within the near future. As concerns around the sustainability of palm oil have become more evident, several initiatives have emerged with the promise of providing a solution by reducing deforestation. 
These have included the tightening of legislation, such as the US ban on palm oil ingredients produced through illegal deforestation or the UK's consultation on mandatory due diligence requirements, as well as a number of financial commitments from companies and investors.  
Most recently, COP27 saw the Finance Sector Deforestation Action, a group of over 30 financial institutions with a combined $8.9 trillion in assets under management, announcing a set of new measures against commodity-driven deforestation. At the same event, the Lowering Emissions by Accelerating Forest finance (LEAF) Coalition received new pledges from fashion retailer H&M (STO:HM B) and auto manufacturer Volkswagen (OTCM:VWAGY), raising its commitments to the preservation of tropical rainforests to over $1.5 billion. 
For many, the solution to palm oil's environmental impacts has been to become certified under sustainability programmes such as the RSPO, which has grown to become the world's largest and most recognisable palm oil standard. 
Existing criticism of 'sustainable' palm oil
Having been formed in 2004, the RSPO now represents over 5,000 members including palm oil producers, processors and traders, consumer goods manufacturers, retailers, banks, investors and NGOs. It provides sustainability certification to organisations that source, use or produce palm oil that complies with its social and environmental criteria. 
Despite its broadly accepted market status, however, the RSPO has received its fair share of criticism. Environmental organisations including Greenpeace and Friends of the Earth have reported concerns about ineffective monitoring, which has enabled deforestation and labour abuses to remain prevalent throughout the supply chains of its certified members. 
Even when rule-breaking is identified, the RSPO has been accused of failing to penalise the involved organisations. According to a 2019 report from Grassroots and the Environmental Agency, complaints against RSPO members take an average of 700 days to be closed. The report goes on to say that the possibility of member withdrawal "seems to disincentivise the RSPO from sanctioning members over complaints". 
This reflects another concern regarding the RSPO, which was cited by the Transnational Institute as an example of how standard-setting by multi-stakeholder initiatives can be "dominated by companies and large Northern NGOs, with little or no representation of workers or impacted communities." Its analysis found that, of the 4,000 RSPO members in 2019, approximately 3,947 were businesses while there was almost no representation of indigenous communities or labour unions. 
The Transnational Institute report noted that consumers are unlikely to be aware of the many alleged failings of the RSPO. "If a product is labelled with RSPO's Palm Trace label, the public perception is that this means it is 'good palm oil' (with implications that no deforestation happened, that it is produced organically, with good labour conditions and fair prices etc etc) whereas in reality it is merely evidence of refiners, manufacturers and retailers signing up to a much more limited set of criteria, only some of which is properly audited and evaluated", it says. 
Amnesty International has echoed this conclusion, describing the RSPO as: "a shield which deflects greater scrutiny of its members' practices".   
In response to the recent study, the RSPO said: "It is true that commercial agriculture can be a driver of tropical deforestation. However, the research is focused only on oil palm and has omitted agricultural practices of other commodities. While the research does discuss that RSPO certification appears to reduce deforestation, the increase in deforestation elsewhere and related to other commodities is not linked to the RSPO."
"In relation to biodiversity impacts, a first detailed Life Cycle Assessment (LCA)
study comparing RSPO certified and non-certified palm oil production showed that RSPO certified sustainable palm oil has 35% lower global warming impact and 20% lower biodiversity impact from land use changes than non-certified palm oil produced in Indonesia and Malaysia", the organisation continued.
"Finally, we note that the research has not incorporated an assessment of HCV area and as such, may have overestimated the area that is suitable for oil palm expansion by just referring to HCSA", it concluded.
Beyond the RSPO, other measures to reduce deforestation for palm oil production have faced similar criticism. Investigations by the Rainforest Action Network have exposed members of the Consumer Goods Forum's Forest Positive Coalition for continuing to buy illegal palm oil sourced from deforested areas. CDP, meanwhile, has revealed a significant gap between the number of palm oil companies that have committed to the adoption of more sustainable practices and those that have actually implemented policies against deforestation. 
New study highlights the need to redefine 'sustainable' palm oil
The new study adds to the building body of evidence to suggest that current efforts to ensure sustainable palm oil production are simply not working. With more ecosystems, species and communities added to the list of at-risk areas, there is an urgent need to redefine what we consider to be acceptable. 
If any solution is to be truly effective, this evidence must be carefully evaluated. Businesses, investors and governments that have previously rushed into actions that follow a commonly accepted trend should review their policies if they are to truly reduce their impact. 
Updated 6th December 2022 to include comment from the RSPO.