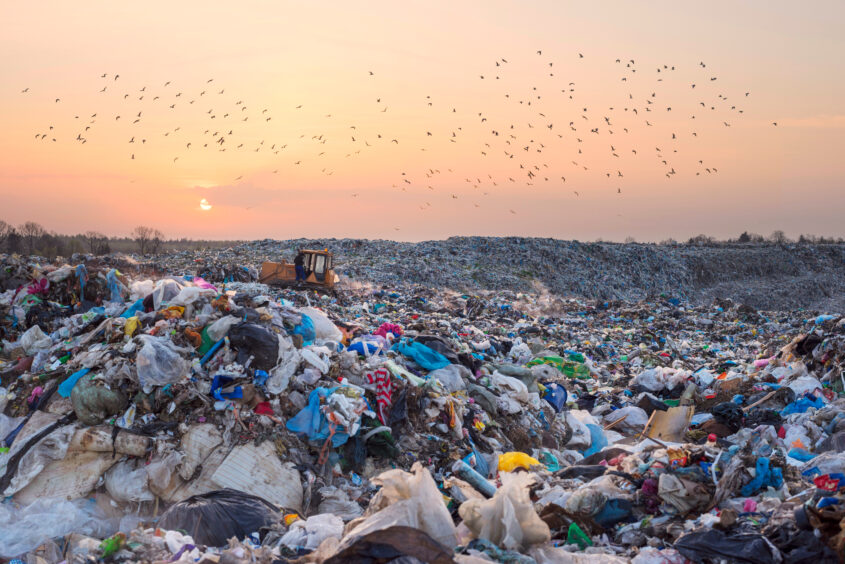 Successful phytocapping trials in Australia have demonstrated a cost-effective way of dealing with solid waste at municipal landfills, which could have a major impact in developing-countries where waste management consumes a large portion of local budgets.
A two-year trial project in Queensland, Australia has demonstrated the benefits of using plants to limit the entry of water into waste.
The phytocapping process creates a barrier against rainwater percolation, helping to reduce landfill leachate and its resulting accumulation of toxic chemicals.
Australia's demonstration of a simple, low-cost solution to landfill covering could be expanded to promote sustainable development in low-income countries.
Phytocapping trials to transform landfills show promise 
A trial project on the use of phytocapping, a sustainable capping technology, to improve waste management at the Qunaba Waste Management facility in Queensland, Australia, is showing signs of success. The project involves combining scientific modelling with native plants and soils to create an efficient bio-pump system. 
By limiting the amount of rainfall that reaches compacted waste, the process is able to limit the percolation of water, thereby reducing the generation of leachate. In the context of landfills, leachate is a toxic liquid that forms as rainwater mixes with the organic and other solids in municipal waste.
The Queensland project began in 2020, and has shown positive results in the form of tree and grass species survival, and the creation of a habitat that has attracted more wildlife. Following its success, the Qunaba Waste Management facility is now planning a follow-on project.
It is not, however, the first trial of its kind in Australia.
The Australian Alternative Covers Assessment Program (A-ACAP)
Research using phytocovers (phytocaps), or soil and plant based covers, to provide a final cap over landfills, has been in progress in Australia since 2006. The A-ACAP program was established to study bioclimatic conditions at five full-scale test facilities across the country and to find an alternative to the traditional clay cover for waste sites, which is expensive to build and maintain.
The objective of the research programme was to show environmental regulators that phytocaps were viable and eco-friendly alternatives to conventional landfill covers. Guidelines developed for the programme had three core aims: to control the percolation of water into the waste, to reduce greenhouse gas emissions by methane oxidation, and to improve the sustainability of native plant species.
The results of the research indicate that phytocovers have outperformed conventional clay covers across all three aims. As well as being easier and cheaper to implement, the plant and soil based solution performed better than the clay cover across varying weather conditions and levels of rainfall.
Improved methane oxidation fulfilled the GHG reduction criterion, while improved plant mortality after the third year of implementation suggested that phytocapping could provide a long-term solution of solid waste management at landfill sites.
Reducing landfill's methane emissions is a global priority
According to a report by the World Bank, landfill waste accounts for approximately 11% of global methane emissions. By 2050, this figure is expected to rise to a staggering 70%. Solid waste management can be one of the highest budget items for a municipality, reaching as much as 20% of the total spend in certain low-income countries. Currently, more than 90% of the  waste in these countries is either dumped or burned.
While methane emissions from landfill are a smaller problem in Australia than those from sources like fossil fuels and agriculture, reducing overall methane emissions has been identified as a national priority. In October 2022, the government signed the Global Methane Pledge, joining 120 countries that have committed to reducing methane emissions by 30% by 2030.
Cost-effective waste management aligns with UN SDGs
Phytocapping could provide a more cost-effective and sustainable cover option than the conventional clay barriers that are usually applied to landfills. In addition to its low-cost implementation, phytocapping offers benefits including the use of local soils and native plants. Furthermore, the simplicity of the process means that it does not require extensive engineering infrastructure or technical know-how. 
The success of the phytocap concept in developed countries has the potential to spread its use to low-income countries as well. Transferring the guidelines and knowledge generated through the A-ACAP program could be instrumental in saving money and in improving the health and wellbeing of local populations in these nations. Ultimately, the expansion of phytocapping could aid the delivery of the UN Sustainable Development Goals, with particular relevance to goals 11 and 12.