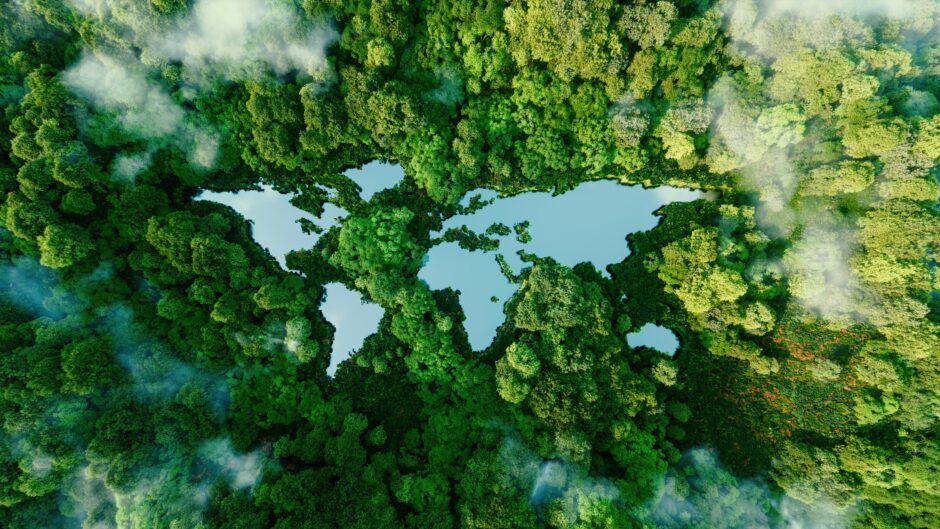 A new report by the UN Development Programme (UNDP) and the International Institute for Environment and Defense (IIED) outlines the challenges and opportunities of biodiversity credits. 
The report outlines various recommendations on how biodiversity credits could be optimised to drive further investment in the preservation of nature.

 

Investment in nature needs to double by 2025, but attempts to develop biodiversity credit systems have been met with heavy criticism.

 

Agreements made during the upcoming COP15 convention will be crucial in establishing whether, and how, global financial flows can be aligned with biodiversity goals.

 
Just days ahead of the COP15 negotiations on halting and reversing the loss of nature, the UNDP and IIED have released their report on how biodiversity credits could be used to deliver vital funding to conservation and restoration projects. 
The two organisations paint a positive picture of 'biocredits', defined as tradeable units of biodiversity conservation efforts that are supported by an underlying scientific methodology. They suggest that credits could be issued for biodiversity conservation, restoration and management, or for avoiding biodiversity loss that would otherwise have occurred.  
This could unlock a new revenue stream to support such projects, but great care would be needed to ensure that the promised benefits were truly delivered while avoiding potential trade-offs. The new report contains an analysis of three existing biocredit schemes, and concludes with a series of recommendations as to how such schemes can be implemented to the desired effect. 
"Biocredits offer a tangible solution to the challenge of how to finance the conservation and restoration of nature. Evidence of biocredit schemes already shows they could help to preserve precious plants, animals and ecosystems, but also meaningfully channel finance to local communities and Indigenous People who are the most effective custodians of biodiversity", summarises Tom Mitchell, executive director of the IIED. 
Key recommendations for biodiversity credits
The core finding of the UNDP and IIED's research is that, while biocredit schemes may vary in how units of biodiversity are defined, priced and sold, their primary function should be to distribute revenue to the local communities and Indigenous People that are actively involved in nature's protection. 
Their report recognises the value of the traditional and cultural knowledge held by these groups, and its importance in ensuring that the transition to a more sustainable future is both fair and inclusive. In order to achieve such a just nature transition, the report states that biocredit schemes must include social and cultural value within their definition of biodiversity units. 
In doing so, they should recognise the differences both within and between marginalised communities to ensure that intersectional inequalities are taken into account. For example, the opportunity to access revenue for conserving biodiversity should be equally available to individuals of different genders or socio-economic position.  
According to the report, this can be achieved through careful consideration of how pre-agreed funds will be allocated on both a community and individual level and by developing transparent frameworks for the disclosure of revenue distribution. It goes on to suggest that capacity-building opportunities, such as the strengthening of land tenure rights or provision of useful technologies, should be included within the inherent design of all biocredit schemes moving forwards. 
On the demand side, the UNDP and IIED acknowledge that project developers must generate sales, while avoiding becoming party to greenwashing. Their report outlines a targeted approach to the marketing of biocredits, which could involve analysing and leveraging the targets that various corporations have set for themselves. 
It also recommends that buyers should be screened to ensure that they are not using credits to offset damage elsewhere, and that their purchase of biocredits provides greater social and biological benefits than could be provided by alternative investments. This screening would rely on the development of an international set of principles and screening tools, through which each transaction could be credibly assessed. 
With this guidance in mind, the UNDP and IIED conclude that biocredit schemes could serve as a viable option for delivering on global biodiversity goals by leveraging the demand of investors, corporations, philanthropists and others that are keen to support the preservation of nature. Ultimately, they envision the biocredit market as being driven by corporate biodiversity targets, which are increasingly emerging in response to developments such as the upcoming framework on nature-related financial disclosures. 
What are the concerns around biodiversity credits?
Despite the optimistic outlook of the UNDP and IIED, biocredit schemes are not without their critics. A range of theoretical and practical challenges have been identified, such as the choice of appropriate metrics for measuring biodiversity, the assessment of project outcomes and how compliance can be effectively monitored. 
Studies of existing schemes in Canada, Australia and at the global level have revealed that several biodiversity offsetting projects have failed to achieve their targets. Many have drawn comparisons with the development of voluntary carbon markets, warning that biocredits could similarly be used by companies to meet their reporting targets or enhance their reputation without taking sufficient action to reduce the impacts of their operations. 
In November 2022, an open letter signed by over 100 academics and non-profits condemned biodiversity credits as offering a "false solution". The letter's signatories criticised the monetary valuation of nature's ecological functions, warning that effective projects could not be delivered with limited budgets or timeframes. They went on to cite a number of additional concerns, ranging from the potential colonisation of indigenous land to the possibility that biodiversity loss may simply be displaced to other locations. 
While the UNDP and IIED's recommendations could help in mitigating some of these concerns, several questions remain. For example, their proposed distinction of nature-positive credits from those that merely compensate for damage done elsewhere could altogether remove the incentive for companies and investors that may otherwise have been interested. 
COP15 negotiations to determine the future of nature finance
The UNDP and IIED's report comes at a crucial time, as world leaders will be meeting for the COP15 biodiversity convention in Montreal from 7-19 December 2022. COP15 will involve international negotiations on how 30% of the planet's land and seas can be officially protected by 2030, with many of the agreements expected to focus on aligning capital flows with nature's preservation. 
Despite calls for the development of a nature-positive financial framework, previous negotiations have yielded little progress. With the UN Environment Programme warning that investments in nature must double by 2025, there is an urgent need to reframe existing markets so that the true value of nature can be fully appreciated rather than being perceived separately from the global economy. 
Whether biocredits emerge as the chosen solution remains to be seen, but there is no question that the discussions held during COP15 will determine the future of nature finance as the world comes to a vital turning point.