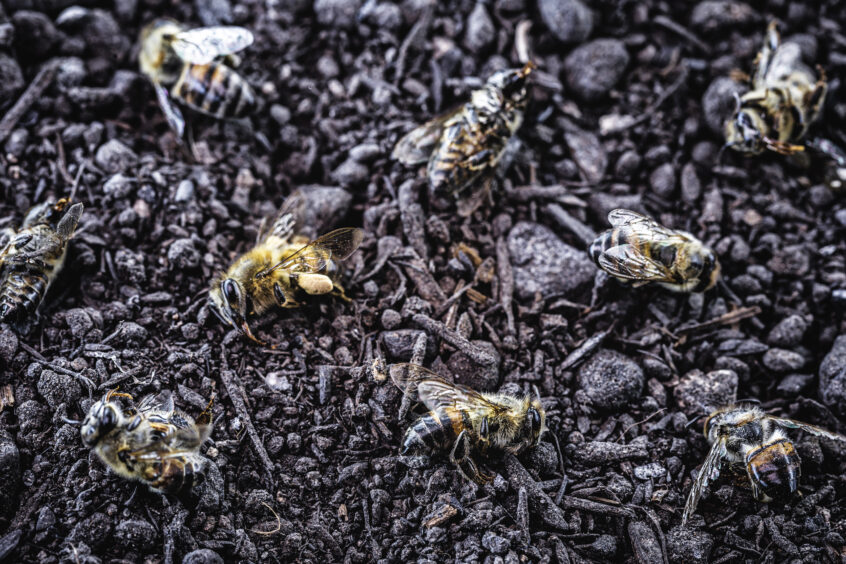 It is if the WBA's first Nature Benchmark analysis is to be believed. The WBA is arguing that nature is being ignored by major companies despite its importance for their operations and people
97% of companies in the Benchmark have yet to commit to a nature-positive trajectory by 2030.
Only 5% of companies have undertaken a science based assessment of how their operations impact on nature and biodiversity.
Less than 1% have an understanding of how far their operations and supply chain are dependent on nature.
The Benchmark assessed nearly 400 of the world's most influential companies on their efforts to protect our environment and its biodiversity and uncovered that just 5% understand their impact on nature.
The top line goal of COP15 is to achieve a "Paris Agreement for nature", but protecting nature isn't feasible without the vital role of the private sector. That makes it critical that businesses understand how closely their operations are linked to, and dependent on, the natural world.
How does the Benchmark work?
WBA's first ever Nature Benchmark reviewed the policies and practices of companies spanning eight sectors with a particularly significant impact on nature: metals and mining; construction and engineering; construction materials and supplies; containers and packaging; pharma and biotech; tyres and rubber; apparel and footwear; and chemicals. It includes some of the world's most influential corporates, such as Rio Tinto (NYSE:RIO), Bayer (DE:BAYN), Kering (PA:KER), Vale (NYSE:VALE) and Novartis (NYSE:NVS).
Although the value chains of many major businesses contribute to biodiversity loss, only 5% of 389 companies analysed have carried out a science-based assessment to show how their operations impact on nature and biodiversity.
Nature is currently a significant blind-spot, with 97% of companies in the Benchmark yet to commit to a nature-positive trajectory by 2030. Less than 1% of companies know how much their operations depend on nature.
Focus on net zero is leaving companies open to connected risks
In contrast to the lack of business action on nature, 50% of companies assessed are taking action to reduce greenhouse gas emissions. And yet, net zero will not be possible without protecting forests, water sources, biodiversity, and air quality – so rapid action to protect nature and halt biodiversity loss is essential for every business.
Harnessing the knowledge and insights of local communities and Indigenous Peoples within nature-related business operations is critical, as they can maximise proven practices to ensure effective ecosystem protection. Despite this, fewer than 13% of companies have a clear commitment to adhere to Indigenous Peoples' rights.
When deciding how to carry out projects with the potential to affect Indigenous Peoples and local communities, companies must secure 'Free, Prior and Informed Consent' to guarantee people's role in deciding the future of their territories. Yet only 5% of companies commit to respecting this.
In addition, just 2% have a policy in place to prevent violent outcomes resulting from the persecution of environmental and human rights-defenders.
Vicky Sins, World Benchmarking Alliance's Nature Transformation Lead, said: "We cannot achieve a net zero future without protecting the natural world and its communities. The urgent first step for companies is to carry out a deep assessment on nature.
"Without understanding their relationship to nature and how operations are either harming or helping biodiversity, how can businesses grasp what action to take? Companies must measure and report on how they interact with nature – including how their activities affect deforestation, pollution, and nature loss."
There is an urgent need to accelerate action and improve transparency and disclosure
WBA is urging companies to improve their transparency on biodiversity hotspots and endangered species. While 51% of companies in the Benchmark disclose their site location, only 14% clearly indicate whether these are in or near biodiversity hotspots or areas of high ecological value.
There are many ways companies can improve biodiversity, including committing to avoiding ecosystem conversion by tackling deforestation or protecting wetlands. However, less than 5% of companies are doing this. Companies can also curb pollution through air or water pollutants reduction or solid waste production, but only 29% demonstrate reducing plastic use and waste.
Knowing and tracking which species exist within close proximity of a company's location is another powerful way to protect endangered or threatened species – but just 7% of companies currently list species based on conservation status.
Nature is a blindspot for many businesses and that cannot continue
The publication of the Nature Benchmark reflects the concern growing across the board, but particularly from investors. The issue was raised In November 2022 with CDP's release of company reported data on understanding of their impact on biodiversity. CDP warned that companies are increasingly aware that there is a risk to manage, but that companies are setting targets but failing to take action.
WBA is part of Business for Nature's Make It Mandatory campaign, where it is calling on policymakers around the world to mandate the assessment and disclosure of business' impacts and dependencies on nature at COP15.
The soon to be published Global Biodiversity Framework presents the opportunity for companies to be further guided and held accountable on their path towards a nature-positive future.
WBA is calling for this landmark Framework to be clear about expectations of companies. Requiring businesses to assess and disclose their impacts and dependencies on biodiversity by 2030 is essential.