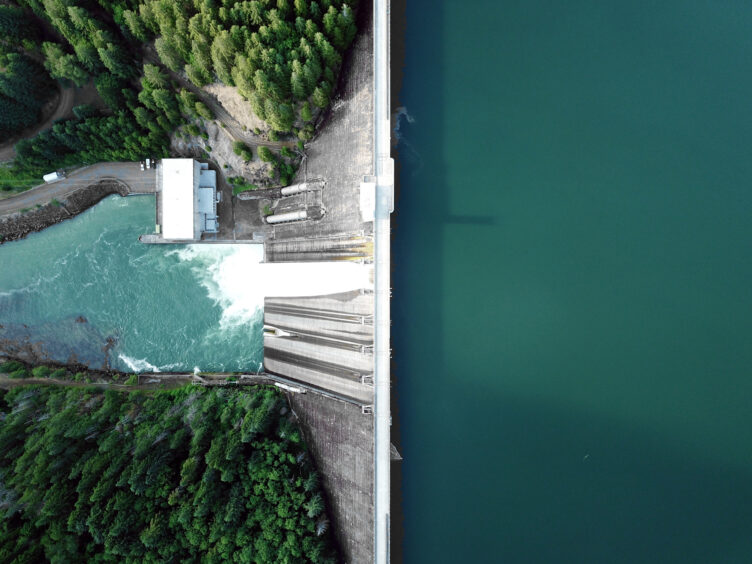 A new report published by nature-based assets specialist Earth Security has revealed hydropower's dependency on the water provided by threatened tropical 'cloud forests'. 
Earth Security's report assesses the forest-related risk exposure of hydropower projects across 25 countries, outlining its recommendations for how their protection may be financed.

 

Hydropower contributes more electricity than all other renewables combined, but low-income countries lack the funding to prevent the loss of nature that threatens their development.

 

Dedicated financial instruments will be needed to ensure that hydropower assets are protected without increasing the debt burdens of vulnerable nations.

 
'Cloud forests' are a type of tropical forest found in mountainous areas at the headwater of river basins. They are constantly shrouded by clouds, from which they capture moisture that provides fresh, clean water to communities, industries and hydropower plants. 
Earth Security's latest research highlights cloud forests' contribution to hydropower developments in the 25 low-income countries where more than 90% of these ecosystems are situated. Its findings value the hydroelectricity that is currently dependent on such forests at almost $188 billion over a 10-year period, rising to around $246 billion when planned projects have been rolled out. 
The organisation then outlines a series of recommendations for how low-income countries could secure the necessary funds to protect their cloud forest ecosystems and the renewable hydropower generation they enable. Its report, which featured contributions from King's College London, comes as the conclusion of a three-year project funded by the Swiss Agency for Development and Cooperation, UBS Optimus Foundation and HSBC (LON:HSBA). A pilot programme based on its findings and recommendations is now set to be launched in 2023. 
Forest destruction threatens climate action
Earth Security's report finds that, of the 979 hydropower dams that are currently operating within the 25 countries identified, more than half are dependent on the water supplied by tropical forests. Of the 1,084 projects that are in various stages of their development, an additional 684 dams will rely on these natural resources. 
The majority of these nations' cloud forests remain unprotected. Deforestation, driven by land-use change, industrial agriculture and logging, is contributing to their rapid decline. Climate change is also having an impact, with its resulting increase in fires, storms and droughts posing further threats to these vulnerable ecosystems. 
This raises significant concern, given the vital role of renewable hydropower in delivering the global transition to net zero. According to the international energy agency (IEA), hydropower is likely to serve as the backbone of low-carbon electricity generation. Currently, its contribution is 55% higher than that of nuclear energy and greater than that of all other renewable resources combined. 
Given its low cost and comparatively simple development, hydropower is expected to play a particularly important role in the transition of emerging and developing economies. Furthermore, hydropower's ability to be ramped up or shut down more rapidly than other power plants enables it to provide flexible support for more intermittent energy sources such as solar or wind.  
With these benefits in mind, the IEA has stated that hydropower generation must be substantially expanded if the world is to achieve net zero by 2050. It went on to warn that the expansion of global hydropower capacity by 2030 will need to be 45% greater than that which would occur even under its 'accelerated' action scenario. 
The World Economic Forum has previously reported that, unless tropical deforestation is halted by 2030, there can be no solution to the climate crisis. Tropical forests remove more carbon than other forms of forest, while simultaneously cooling the atmosphere and supporting some of the world's most biodiverse ecosystems.  
When they are removed or destroyed, however, these natural services are sacrificed and any carbon stored is released back into the atmosphere. Indeed, estimates suggest that deforestation accounts for almost 15% of global carbon emissions. 
There is little doubt that the ongoing destruction of tropical forests raises a significant threat to global climate action. Earth Security's latest research increases this burden by demonstrating how one of our most promising renewable resources has been exposed to forest-related risks. As such, its report should encourage governments to recognise tropical cloud forests as valuable assets that must be protected. 
Low-income countries are struggling to finance nature's protection
The protection of tropical cloud forests will require significant investment, but many of the 25 countries identified are among the world's poorest economies. Several are faced with increasing debts, driven by the COVID-19 pandemic as well as inflated food and energy costs. 
Without adequate finance, the governments of these countries will struggle to prioritise climate and biodiversity action. Earth Security notes that, in order to incentivise the protection of tropical cloud forests, there is an urgent need for new flows of fiscal revenues at the national level. 
Currently, however, the world is spending at least $1.8 trillion per year on the active destruction of nature. Subsidies for fossil fuels, agriculture, transportation and forestry have been demonstrably linked to the degradation of the natural ecosystems upon which our economies depend. 
A growing body of research has also connected failures in biodiversity finance to an increase in the cost of sovereign debt. The destruction of nature has been shown to drive credit downgrades and rapid increases in borrowing costs. 
These findings highlight the need for a complete overhaul of the global financial system. With the UN Environment Programme warning that investments in nature must double by 2025, Earth Security has outlined its recommendations for a set of dedicated financial instruments that could mobilise capital for the protection of tropical cloud forests. 
Dedicated financial instruments to provide a solution
Developed in collaboration with banks, investors and natural asset-experts, Earth Security's report proposes several mechanisms through which the protection of tropical cloud forests could be transformed into national income. 
It builds on a number of small-scale pilot schemes to establish how the bundling of carbon sequestration services with water provision could create sustainable revenue streams at the sovereign level. By applying these piloted principles on a compulsory, national basis, the organisation estimates that sovereign finance could add around $327 billion to the economies of its 25 cloud forest countries by 2030. 
Among its recommendations are the development of 'Cloud Forest Bonds' with three options that should be matched to the individual market circumstances of each country. The first of these three options would be dedicated bond issuances based on key performance indicators that demonstrated the protection of cloud forests.  
For highly indebted countries, debt swaps provide a second option that would enable countries to relieve themselves of certain debts in exchange for their agreement to conserve natural assets. Finally, results-based finance instruments could be particularly useful to countries with restricted access to capital markets or unsustainable debt levels that render them unsuitable for traditional on-balance sheet debt instruments. 
In addition to these dedicated financial instruments, Earth Security proposes that a 'Cloud Forest 25 (CF25) Investment Initiative' should be established. This would enable the 25 cloud forest countries to come together as a collective group, working together to streamline the development of new financial instruments, aggregate the delivery of blended finance and collect the data needed to monitor their performance. 
Lastly, the organisation advises that companies and their investors should be supported in their operation of industrial assets that depend on the water provided by cloud forests. This support should include the development of new frameworks to identify and disclose forest-related risks, as well as an increase in the availability of green finance opportunities. 
"We have focused on cloud forests because of the potential for countries and companies to monetise the hydrological function of forests, and to develop new financial opportunities that reward nature protection. Combining the carbon sequestration and water services of cloud forests can almost double the economic value of keeping these forests standing," said Alejandro Litovsky, founder and chief executive of Earth Security. 
"Banks and investors, hydropower operators and other water-intensive industries that benefit from cloud forests will recognise the value at risk from deforestation, and the role that cloud forests play in their resilience to droughts and climate change. For all stakeholders, you could say that this is probably the only time when 'having your head in the clouds' is the pragmatic thing to do," he concluded.