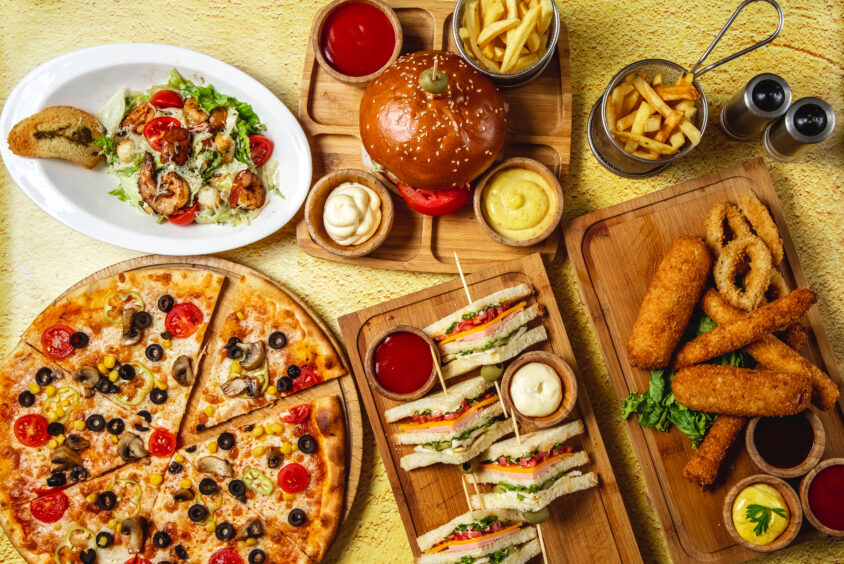 A team of US researchers has revealed that labelling fast food menus with the environmental impact of each option could succeed in encouraging diners to make more sustainable choices. 
Research participants were presented with a selection of fictional menu choices that were labelled to show whether they were considered environmentally sustainable.

 

Statistical analysis of the study's results suggest that climate impact labels were effective in encouraging diners to make more sustainable choices.

 

The study highlights the need to provide consumers with the information they need to make decisions that align with their environmental values.

 
The researchers, who are affiliated with multiple US institutions, have published their research on Jama Network Open, making it freely available to any interested party. "Future research should investigate different label designs to promote sustainable food choices and evaluate effects on sustainability and healthfulness of food choices in fast food restaurants and other settings," they recommend. 
Demonstrating the effectiveness of climate impact labels
In order to test the hypothesis that a lack of information remains the key challenge in encouraging sustainable food choices, the researchers presented 5,049 US adults with fictional fast food menus and asked them to choose one item that they would order for themselves.  
The research participants were split randomly into three different groups. One group was shown a menu that highlighted more sustainable choices with a green 'low-climate impact' label, while a second group was given a menu featuring red 'high-climate impact' labels for less sustainable items. The third group, which was offered a menu that labelled every item with a QR code, served as the study's control. 
Each of the menus featured a clear disclosure statement that explained the labels' meaning, and each dish was priced to reflect a real-world counterpart. The survey results were analysed using a range of validated scales and widely recognised statistical methodologies. Each participant also completed a short questionnaire, providing attitudinal insights that further supported the study's conclusions. 
Ultimately, the research revealed that the climate impact labels were an effective way of encouraging US diners to make more environmentally sustainable food choices. Compared to the control group, 23.5% more participants selected a sustainable option when 'high-climate impact' labels were used. 
Interestingly, this negative framing of unsustainable options was found to be more effective than the positive framing of the 'low-climate impact' labels. The green labels were still found to be effective, however, resulting in 9.9% more sustainable choices than had been made by the control group. 
Consumers need information to engage in sustainable decision-making
Food production is a significant driver of climate change, biodiversity loss and resource scarcities, and has therefore become one of the most pressing challenges faced by the world today. Given the systemic nature of the global food sector, however, this challenge cannot be overcome without ensuring that each and every stakeholder is engaged along the way. 
Indeed, the UN Environment Programme has warned that efforts to improve the sustainability of food supplies must be complemented by demand-side changes driven by shifting consumption patterns. While some of these changes will likely depend on the introduction of new regulations, public demand will be key in enabling a broader shift to more sustainable dietary decisions. 
The newly published research, though early in its field, suggests that consumers are willing to make these decisions if they are provided with the information that enables them to do so. These conclusions are backed by previous studies, such as a survey conducted by the UK Food Standards Agency (FSA) in 2021. According to the FSA, almost 75% of British consumers see the importance of making sustainable food choices, but less than 50% believe that they know what a 'sustainable diet' actually means. 
By providing further insights into the specific types of label that prove most effective, as well as further analysis of how consumers' health concerns may intertwine with their environmental values, the new study provides valuable data on practical measures that could be taken to address this knowledge gap. 
Scaling climate impact labels as a sustainable food solution
What has begun as a small-scale study of a fictional menu could, in theory, be a first step towards the broader implementation of sustainability labelling in real-world restaurants. Authorities could then choose to make such labels mandatory, perhaps even including the food products bought in stores.  
With climate-related information made more widely available, consumers could start to engage in the sustainable transformation of global food systems. Although there can be no accurate prediction of the impact this would have, this latest study provides some hope that their active engagement could make a real difference.