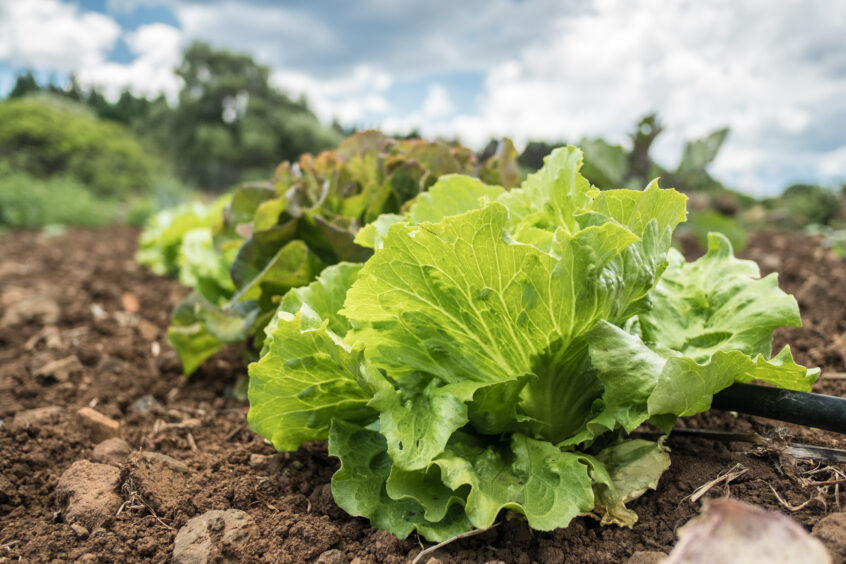 Researchers at the University of Vienna have found that compounds derived from the particulate emissions of vehicle tyres can be absorbed and metabolised by plants grown for human consumption, thereby entering the food chain.
The study has shown that the potentially toxic compounds derived from worn tyres are absorbed, metabolised and replenished by edible plants such as lettuce.

 

Tyre wear particles are the dominant source of microplastic pollution, posing a significant threat to the environment as well as to animal and human health.

 

With the development of global legislation against plastic waste already underway, there is an urgent need for further research to ensure that the challenge is fully understood.

 
Tyre wear particles (TWPs) produce a large range of organic compounds that have already been identified as being toxic to aquatic life and could also be dangerous to humans. In an effort to improve our understanding of the impacts these compounds could have on public health, the Austrian research team has demonstrated how they enter our food chains via edible plants such as lettuces. 
Tyre pollutants are absorbed, transformed and replenished by lettuces grown for human consumption
By exposing a plantation of lettuces to TWP-derived compounds, the researchers were able to investigate how edible plants behave in response to the pollutants of vehicle tyres. Their results suggest that the TWP's primary compounds are easily absorbed by the root systems of growing lettuces, before being passed up into the leaves that are harvested for human consumption. 
Although the primary compounds decreased in concentration under the lettuces' metabolic processes, they remained present throughout the study's timescale. Adding to this concern, the researchers discovered that the lettuceplants' metabolism caused the primary compounds to be broken down into 'transformation products' or secondary compounds. These secondary compounds were shown to be more stable than their predecessors and were essentially able to resist further breakdown throughout the lettuces' growth cycle. 
With continuous leaching of TWP-derived compounds, as opposed to a single period of exposure, these metabolised transformation products were found to accumulate and replenish within the lettuce leaves. Given that the potential toxicity of these secondary compounds is yet to be explored, this finding is cause for significant concern. 
"The stability of metabolized TWP-derived compounds with largely unknown toxicities is particularly concerning and is an important new aspect for the impact assessment of TWP in the environment," warned the researchers. "This may become critical if regulatory thresholds are only defined according to the concentrations of original TWP-derived compounds, while underestimating the sum of parent compounds and transformation products with up to date largely unknown toxicities." 
How big a problem are tyre wear particles?
TWPs are released by the abrasion of vehicle tyres against road surfaces. Due to their physical and chemical composition, they fall under the definition of 'microplastics' in that they are tiny shreds of solid, plastic waste that are insoluble in water and take hundreds of years to decompose. 
Having first been recognised as a potential pollutant in the late 1970s, TWPs are now thought to be the most dominant source of microplastic pollution, with research suggesting that their emissions amount to around 1,000 times the tailpipe emissions of conventional road vehicles. 
These TWP emissions are widely associated with air pollution, but their contamination of water and soil may be an even greater problem. When microplastics are released into the environment, they leach into the surrounding soils and can often be transferred into aquatic ecosystems. This can result in severe biodiversity loss, health implications and even reductions in carbon sequestration. 
Microplastics have increasingly been recognised as posing a significant threat to human health, as they have been discovered within food products such as shellfish or bottled water. In 2022, microplastic particles were even identified within human blood samples. 
This latest study demonstrates yet another way in which microplastic pollution, in the form of potentially toxic TWP compounds, could be entering the human food chain. The ongoing emergence of such findings highlights the urgency of the problem at hand. 
Tyres must not be ignored in the global crackdown on plastic waste
As world leaders have come to recognise this urgency, they have begun to develop a global framework for the legislation of plastic waste. The treaty is due to be finalised in 2024, and is expected to be a landmark moment in solving the plastics crisis. 
Given the high stakes of this opportunity, it is imperative that there is a clear understanding of every aspect of the challenge. Currently, however, researchers warn that there has not been sufficient research into the potential impacts of TWP emissions and the compounds they release. The alarming revelations of the Austrian study highlight the need for further investigation, without which it is difficult to see how effective legislation could be introduced.