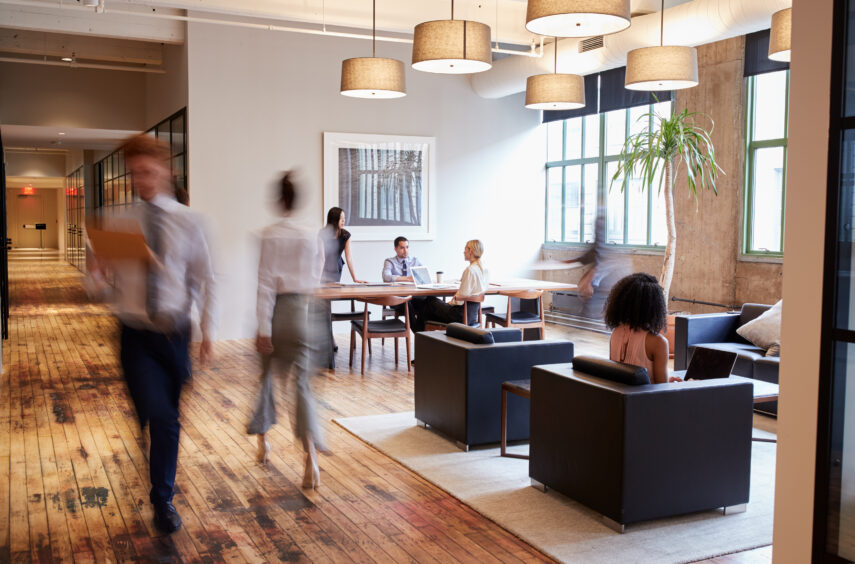 The sustainability services sector is expected to see soaring growth but firms need to be quick in taking this opportunity. An analysis by HFS Research suggests some practical steps to embed sustainability in their business strategy.
HFS Research has identified solutions to embed sustainability in the services sector.
Services firms hold influence across vast systems of organisations, industries, and governments, and should use it to make a positive impact. 
Revenues in this space are expected to triple in just two years amid rocketing market demand.
The opportunity of sustainability
Sustainability presents a huge opportunity for services firms, which can play a pivotal role in supporting the transition of the private sector. As the pace of change in businesses is expected to overtake that of governments and consumer behaviour, it is crucial to take immediate action.
Tapping this market will not only contribute to achieving global climate and social goals, but also generate economic returns. According to HFS Research, revenues in the sustainability services space are expected to triple between 2022 and 2024.
Alongside improving their own sustainability profiles, services firms have the opportunity and responsibility to help clients and stakeholders in their wider ecosystems. Despite the market and moral potential, however, many firms are struggling to define and quantify the scale of their sustainability services practices.
How can services firms embed sustainability in portfolios and teams?
Analysis of the sector by HFS found that only 25-35% of chief executives and boards play even a supporting role in sustainability. Excluding executive team and board mandates, however, cannot change behaviour and priorities across organisations. As such, it is key to embed metrics, targets, incentives, and accountability for the whole C-suite and organisational functions.
Moreover, services firms need to attract sustainability talent as well as upskill internally, coordinating action across people of all levels. They need to set intentional sustainability goals and appoint champions throughout the workforce and the portfolio, who will be linked with the core sustainability team. For example, EY appointed Steve Varley as its global vice chair with a focus on sustainability in 2020, while Bain has partnered with academia to boost the skillset of its employees.
The importance of talent attraction and retention, stressed HFS, "cannot be understated". Soaring headcount growth throughout the market adds to the skills shortage challenge, though people are increasingly open to switching careers as employee experience and purpose have become key features in the job market.
There are also opportunities to embed sustainability goals in client engagements: as of 2023, Deloitte will include a 'sustainable delivery' clause in client contracts to encourage sustainability in its projects. Another strong example is Infosys, which has built a sustainability team reporting to the chief financial officer, presidents, and board, with a network of 'champions' throughout its business. More than half of Infosys' engagements – across 1,600 clients – now include climate solutions.
Embedding sustainability throughout client portfolios means, in large part, expanding existing engagements, according to HFS. Case studies and references are more critical in this space compared to other more established service areas. The speed and complexity required means clients need partners who know their operations, value chains and industries, and have similarly succeeded elsewhere.
Another way to build capability is acquiring other firms: Accenture has made more than 10 acquisitions specific to sustainability alone, while Capgemini's Altran acquisition brought engineering skills, many of which are applicable to the space. 
The power of the services sector 
According to HFS, these embedded sustainability goals will lead to outcomes that differentiate firms from their competitors, as they will take a leadership role rather than merely following demand. Successful work usually has implicit sustainability benefits, which can move to become embedded and intentional, realising a more ambitious potential.
Services firms exist at the centre of vast systems of organisations, industries, and governments. Most large services firms are involved in global networks addressing sustainability, such as the United Nations, World Economic Forum, and industry-specific coalitions. They also have partnership ecosystems that include expert consultancies, technology and platform giants, and engineering powerhouses. Few sectors have this level of influence and its leaders must make the most of it, the research said.
The report concluded: "For services firms to have the impact on sustainability the world needs, they must develop clear approaches to embedding and projecting sustainability throughout their internal teams, client engagements, and ecosystems."
"All services firms must have an approach to sustainability matching their opportunity and responsibility. The next step is alignment throughout the services industry for the biggest systems effect possible."