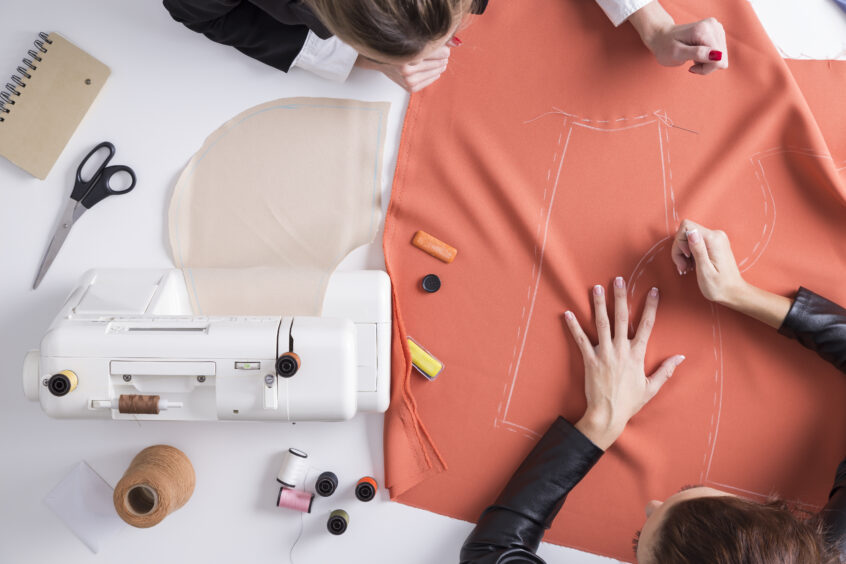 The fashion industry lacks a systemic approach to foster a truly sustainable business model. Zero Waste Europe (ZWE) has set four essential criteria to identify zero-waste fashion business models as an alternative to overconsumption.
ZWE is urging to look beyond product circularity and ecodesign to address the systemic issues of the fashion industry.
Today's fast fashion business model is based on overconsumption, resource depletion, social exploitation, fossil-based fibres, and greenwash, and must be changed.
The report is one of the few pieces of literature on the topic, paving the way for further research and eventually the build-up of a consensus on best industry practices.

 
Four criteria for zero waste fashion business models
In its report, Beyond Circular Fashion – a new business model for the fashion industry, non-profit organisation ZWE identifies four criteria for business models that fully comply with the circular economy and planetary boundaries. Researchers based their analysis on the best practices in the European market.
What's wrong with the current business models?
The current model of fast fashion is one of the main drivers of overconsumption, resource depletion and social exploitation, with huge social and environmental consequences.
Just to name a few issues, textile production consumes around 98 million tons of non-renewable resources each year, requiring huge amounts of land, water and energy as well as toxic fertilisers, pesticides and chemical feedstocks. There are countless examples of exploitation of workers, child and forced labour, inadequate working conditions and pay, and a lack of social protection systems.
The EU has published a Textiles Strategy outlining plans to address these issues. Textile corporations have so far been unable to articulate a proper vision of what sustainable fashion systems could look like, according to ZWE. Think tanks such as the Ellen MacArthur Foundation have published proposals to address the topic, while non-governmental organisations have denounced the many inconsistencies and shortcomings of current performance and future plans.
There are some legislative initiatives intended to restructure the sector, mainly in the field of eco-design and waste management of textile products. Focusing on products and waste, however, does not tackle systemic factors or business models. Since overproduction is a systemic feature of a growth-dependent business model, the current legislative measures and the latest EU Textiles Strategy leave the most significant point unaddressed, ZWE said.
Researchers warned that the current push to increase the circularity of fashion products is a step in the right direction, but insufficient to change the current business models. As a result, given the additional resources that are often required to produce quality and lasting products, moving towards sustainable production could paradoxically lead to a higher environmental impact, if the model continues to be based on overproduction.
Paving the way for a new approach
ZWE's report comes as one of the first pieces of literature on what are the features of a sustainable, fair, and zero-waste business model for textiles. This paves the way for further research and, eventually, consensus on how to transform the industry.
Researchers identified new fields to further investigate:
Gains, costs, and externalities associated to a radical change of current business model to one that is fair, sustainable, and zero waste; 

Fashion and climate – in particular, looking at the carbon budget available for the sector as a way to inform future legislative steps; 

Fashion and biodiversity – studying the impact of fast fashion on current biodiversity decline; 

Identification of existing best practices from a business model perspective; 

Design policies to encourage the transition to, or/and creation of, new businesses following the aforementioned criteria. 
Theresa Morsen, waste policy officer at ZWE, concluded: "With this report we are establishing guidance for businesses to become truly sustainable, ending overproduction and consumption to respect planetary boundaries. This will help scaling up sustainable business models and ZWE intends to empower pioneers in this field."